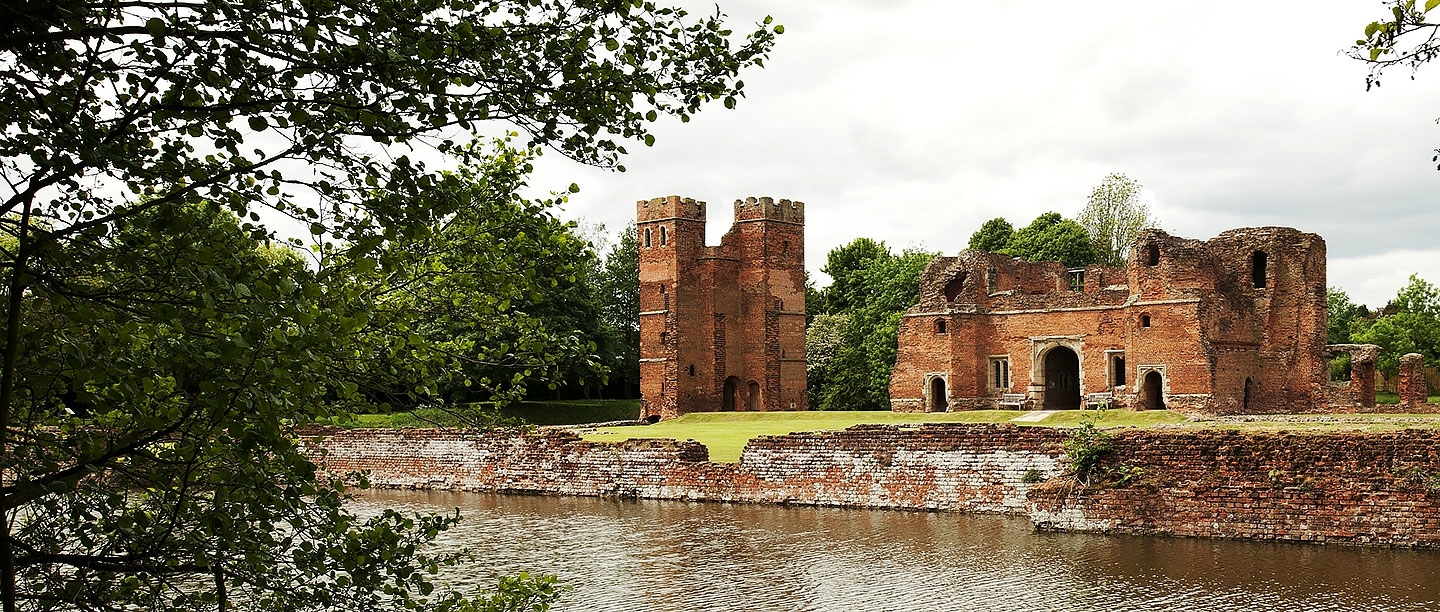 Lord Hastings, Richard III and an Unfinished Castle
On Friday 13 June 1483 William, Lord Hastings, attended what he thought was a routine council meeting in the Tower of London called by Richard, Duke of Gloucester.
When he left a few hours later, it was to be dragged out onto Tower Green and hastily executed without trial. Few falls from grace in English history have been quite so sudden or so shocking – even by the standards of the Wars of the Roses.
Kirby Muxloe Castle serves as a poignant memorial to his ambition and sudden death.
Meteoric rise
Born about 1430, William Hastings was the son of Sir Leonard of Kirby Muxloe, who became a retainer of Richard, Duke of York. By the time of Sir Leonard's death in 1455 the rivalry between Yorkists and Lancastrians, the two branches of the royal house of Plantagenet, had escalated into war.
William had assumed his father's allegiance, and was knighted on the battlefield of Towton in 1461 by Richard's son and heir, who was crowned Edward IV two days later.
In the 1460s Hastings formed a strong bond with the king. He was made Baron Hastings in July 1461, and the next month was appointed chamberlain of the royal household. Between 1462 and 1464 he acquired much land in his native midlands and beyond.
When Edward IV was briefly deposed in 1470–71 by the Earl of Warwick, 'the Kingmaker', Hastings stuck by him, fleeing with Edward to the Low Countries, and plotting his return to power. When Edward returned to England in March 1471, landing on the Humber estuary, it was Hastings who provided the first complement of men for his army.
With Edward back on the throne, Hastings became a hugely powerful figure. He was courted for his influence: as a servant of the Paston family remarked in 1472, he had more sway over the king 'than any man alive'. Yet perhaps remarkably for so successful a courtier, he seems to have been almost universally liked and respected, even by his rivals.
Fashion house
So when Hastings began to rebuild the family seat at Kirby Muxloe in sumptuous fashion in October 1480, he was at the height of his powers. His massive wealth is reflected in the amount of building work he undertook on at least four of his manors, including nearby Ashby de la Zouch Castle.
At Kirby Muxloe, he planned an up-to-the-minute courtyard residence surrounded by a broad moat. It was built from the local red brick, with stone used for details such as windows and doors – a combination that was the height of fashion.
Four masons were paid to create 'pictures in the walls' using darker bricks. In the gatehouse these include the initials WH, the 'maunch' or sleeve from Hastings's coat of arms, a ship and a jug.
Royal Ambition
Edward IV's death on 9 April 1483 did not at first appear to threaten Hastings. He favoured the appointment of Richard, Duke of Gloucester, Edward IV's brother, as Protector, rather than the immediate coronation of the 12-year-old Edward V which was sought by the boy's mother, Elizabeth Woodville.
Hastings, having long been on good terms with Gloucester, seems to have underestimated the latter's ambition until it was too late. Ignoring warnings, he attended the fateful council meeting at the Tower, at which Gloucester accused him of conspiring with the Woodvilles against him. The charge was in all likelihood trumped up – probably because Gloucester knew that Hastings would never countenance any move on his part to seize the throne outright.
Two weeks after Hastings's execution, Gloucester deposed Edward V and was crowned Richard III. The 'Princes in the Tower' – Edward and his younger brother, Richard – were never seen again.
Memorial in stone
Hastings's family escaped further penalties and were allowed to inherit his lands. But when news of his death arrived at Kirby Muxloe, three days after the event, the bricklayers, masons and carpenters stopped work at once. Construction resumed in the autumn and winter of 1483, but on a vastly reduced scale. When it finally ceased altogether in September 1484, much of the castle remained unfinished.
Today the gatehouse and one of the corner towers survive within the moated site, offering a glimpse of what Hastings had intended to be one of the most advanced and fashionable manor houses of its day.
Above the gateway is an empty niche, almost certainly designed to hold a sculpted panel of Lord Hastings's heraldic 'achievements'. It was never completed.