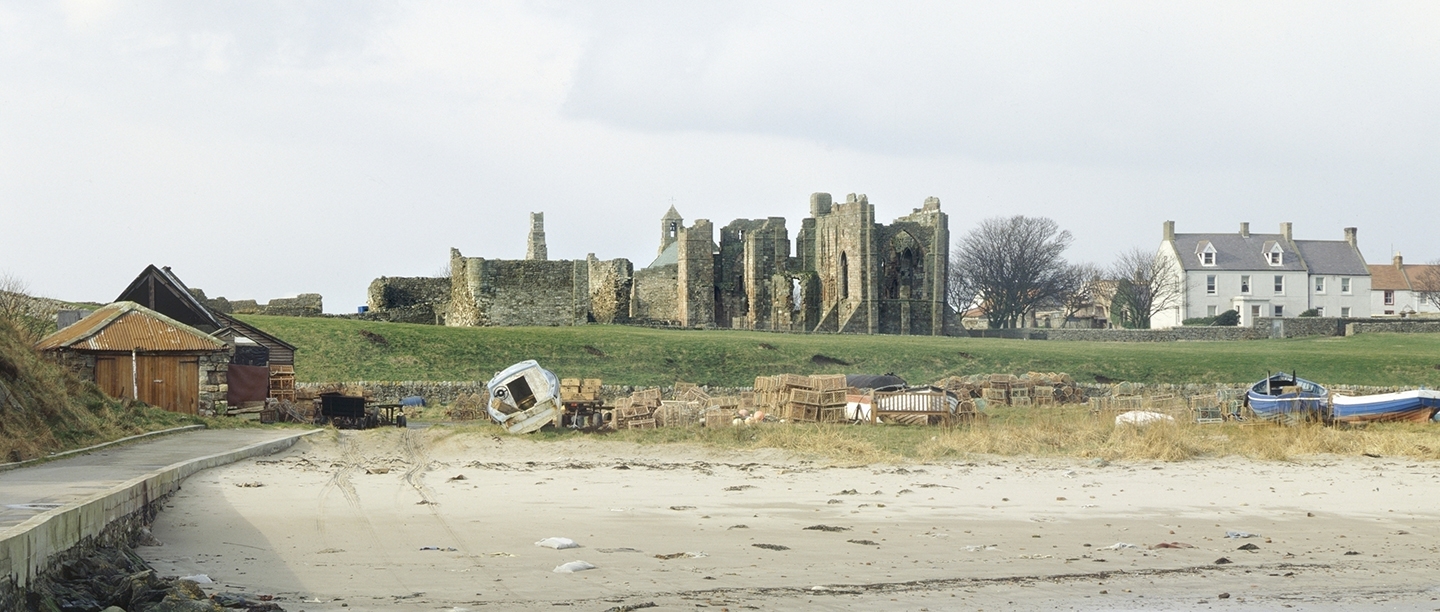 Group visits to Lindisfarne Priory
Few visitors will forget the arresting sight of these isolated, captivating ruins as they cross the causeway to Holy Island. Follow in the footsteps of the pilgrims and Vikings who were drawn to this power-house of northern Christianity.
Group Discount
We offer a 15% discount (10% for Stonehenge) for travel trade and organised groups of 11 or more paying visitors when payment is made in a single transaction.
Per group you also receive:
free entry for one tour leader
free entry for one coach driver
The tour leader, coach driver and any English Heritage members do not count towards the group totals.
Join our mailing list for more exclusive offers, Travel Trade news and useful updates from English Heritage.
Join the mailing list
Booking information
Trade admission prices and opening times:
Please refer to our Trade Admission Prices & Site Opening Times brochure for pricing and opening times information at our top sites for groups.
Making a booking:
Contact information for making your group booking can be found in the Visit & Contact Information section below.
Please include the property name and date of visit in the subject line of your email along with the following information:
Group name
Name of property
Tour reference/booking reference (if applicable)
Date and time of arrival
Number of visitors
Payment method:
Payment can be made on arrival by: cash, credit/debit card, Agency Voucher Scheme (AVS).
Visit & Contact information
Tide times: Please note that the causeway floods at high tide so it is very important to check the tide times before crossing. Click here to check the tide times.
Coach parking: No parking on site. Please park in the Holy Island main coach park, approx 3/4 mile from property entrance (charge payable).
Catering: No catering offer on site. Picnics welcomed.
Exhibition: The museum explores the story of St Cuthbert and the 1300 year history of Lindisfarne Priory. The collection includes the Viking Raiders Stone, depicting the Viking raid on Lindisfarne in 793.
Access: Tarmac path from museum and admission point to the priory ruins, then five steps to priory entrance. An alternative accessible entrance without steps is available. Ramp in priory ruins. Graphic panels at a low level. There is a slope in the outer courtyard. Two wheelchairs are available to use. Accessible toilets in a council car park.
Average length of visit: 1 hour.
Address: Holy Island, Berwick-Upon-Tweed, Northumberland, TD15 2RX
Email: bookings@english-heritage.org.uk (group bookings team)
Telephone: Lindisfarne Priory: 01289 389200 (general enquiries only)
Local TIC: If you would like more information about things to do in the local area, please call: 01289 330733
Group Travel Support
Further support and useful resources available to group travel organisers can be found on our dedicated Group Visits webpages.
For educational groups, please visit our School Visits webpages.
Join our mailing list for more exclusive offers, Travel Trade news and useful updates from English Heritage.