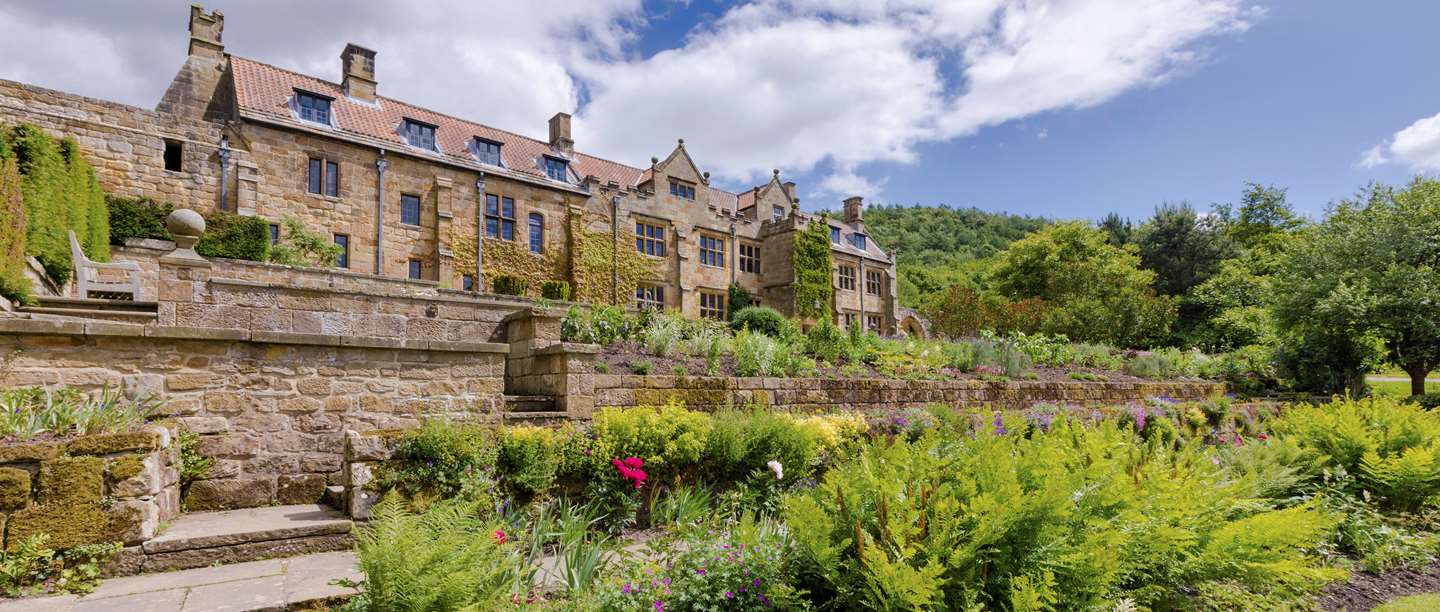 Schools
Immerse your class in the history of Mount Grace Priory, from medieval origins and a successful priory, to a family home. To help you plan your trip, our new Teacher's Kit is full of helpful information, activity ideas and inspiration for learning in the classroom before and after your visit.
Please note: Education visits are currently not available at this site.
Information about your visit
A visit to one of our sites will inspire your students and bring your teaching to life. We'd like to reassure you that we're following Government guidance to make your trip as safe and enjoyable as possible.
Important information to consider before you book:
To keep everyone safe we've introduced limits on visitor numbers and school groups, so please bear this in mind when booking your trip.
Find out more about what to expect on your school visit, which also includes our Covid 19 Risk Assessment.
To make the planning process as easy as possible, make sure you check our Plan Your School Trip section at the bottom of this page, for updated information on the facilities at the site as well as our free resources.
As usual, you'll need to book your visit at least 14 days in advance. Please check our Terms and Conditions for full details.
English Heritage are legally required to request and record the contact details of customers and visitors aged 16 years and over. The information that you provide will only be shared with NHS Test and Trace, if requested. For more information and for details of our safety measures, please see our what to expect page.
We're continually updating our education offer in line with government guidance. At some sites you might not be able to use our handling collections or costumes as part of a free self-led visit, but where we can provide hands-on items in a safe way we will. We've adapted our Discovery Visit workshops to follow government guidelines, but for certain sessions this hasn't been possible – please check our schools webpages for further information.
There may be areas of our sites which are closed, so please check what's available for your school group on our property webpages and with our booking team. They can put you in touch with our Education Visits Officers who can offer help and guidance, so you can make the most of your school trip.
Curriculum links
Bring history and the curriculum to life at Mount Grace Priory:
KS1 History: The lives of significant individuals in the past
KS1 Science: Identify and name a variety of plants and animals in their habitats
KS1 Geography: Develop knowledge about their locality.
KS1-2 Art & Design: Know about great artists, craft makers and designers
KS1-3 History: Local history study
KS2 Science: Identify and describe the functions of different parts of flowering plants
KS3 History: Development of Church, state and society in Britain
KS3 Religious Education: How and why individuals and communities express the meanings of their beliefs and values
KS4 Religious Education: Investigate and analyse the beliefs and practices of religions
Free self-led visits
Immerse your class in the history of Mount Grace Priory, from medieval origins to a successful monastery, to a family home. Learn about the life of Carthusian monks in the reconstructed monk's cell, tour the Arts & Crafts manor house, looking out for William Morris designs, and explore the beautiful gardens. Our new Teacher's kit is designed to help you plan your trip, with useful information and ideas for activities and learning opportuinities before, during and after your visit.
Enquire now
Learn more
Do you know your Carthusians from your Benedictines? Learn about the differences betweent the four major monastic movements: the Benedictines, Cluniacs, Carthusians and Cistercians, in this short animation.
Plan Your Trip
We have a wide range of materials to support your visit and make school trip planning easy. Download our free resources to help you make the most out of your visit and create unique learning experiences before, during and after your trip.
We also offer free planning visits for group leaders once you have made a booking. Our Education Booking Team is on hand to advise and help you create the best possible school trip to suit your needs and area of study.
Facilities

PARKING: The car park is 40m from the entrance via a sloping tarmac drive. Disabled visitors maybe set down nearer the entrance on request. There is a small charge to use this facility.
TOILETS: Toilets, including accessible toilets are located in the entrance building.
LUNCH: The Orchard Café on site sells hot and cold drinks and a selection of snacks. Picnics are welcome in the grounds.
SHOP: A gift shop is available selling food, souvenirs, and a very good selection of heritage related books.
STORAGE: Unfortunately there are no facilities available.
Learning Resources

A Teachers' Kit is a free educational tool packed with everything you need to give your group a deep insight into the place you are visiting. Featuring historical information, suggestions for activities, and high-quality images, this resource is a comprehensive toolkit for group leaders of various subjects and key stages. Teachers' Kits also include key site information, facilities and plans.