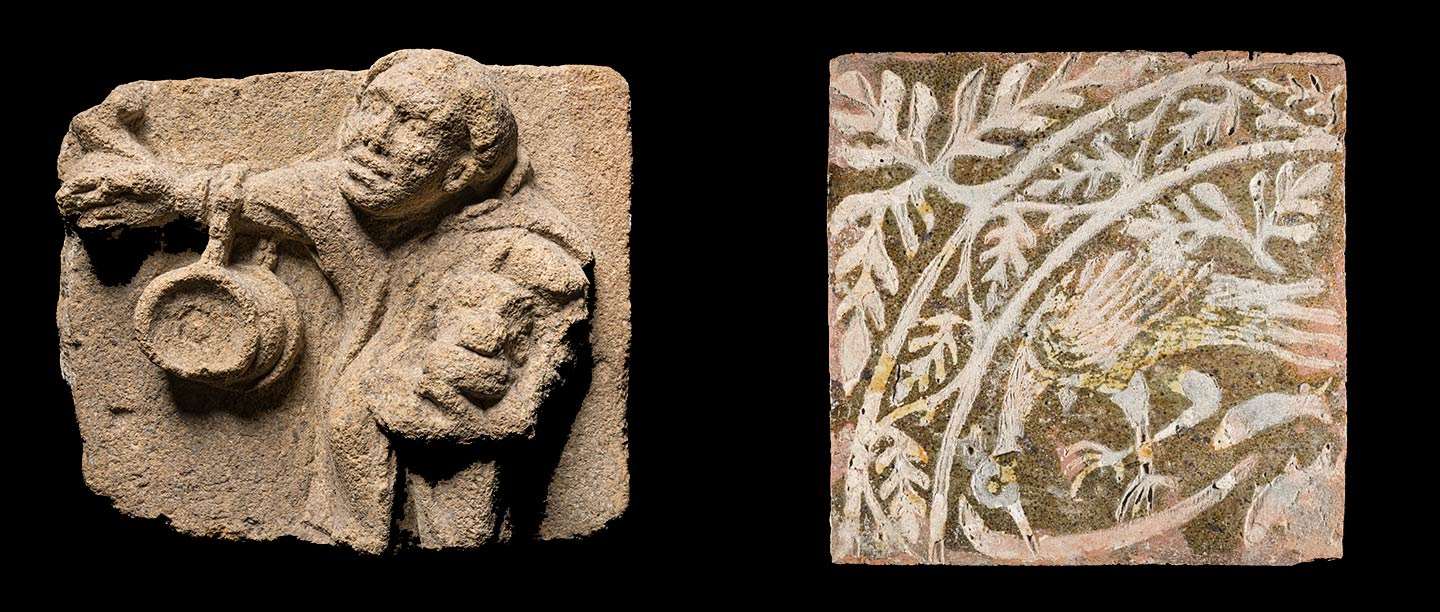 Muchelney Abbey Collection Highlights
The Muchelney Abbey collection is largely derived from excavations in the 1870s. Fragments of sculpture and everyday objects offer an insight into the lives of the abbots and monks, and the appearance of the monastic buildings, which were mostly destroyed soon after the dissolution in 1538.
The abbot's lodging, one of the only buildings to survive – complete with its impressive late medieval interiors – is now home to a display of objects.
Most of the collection consists of stonework, much of it fragments of extremely high-quality statues, tombs and architectural pieces. Little metalwork has survived from the site but painted window glass, pottery and an exceptional collection of floor tiles survive.
Explore a selection of the collection's highlights below.