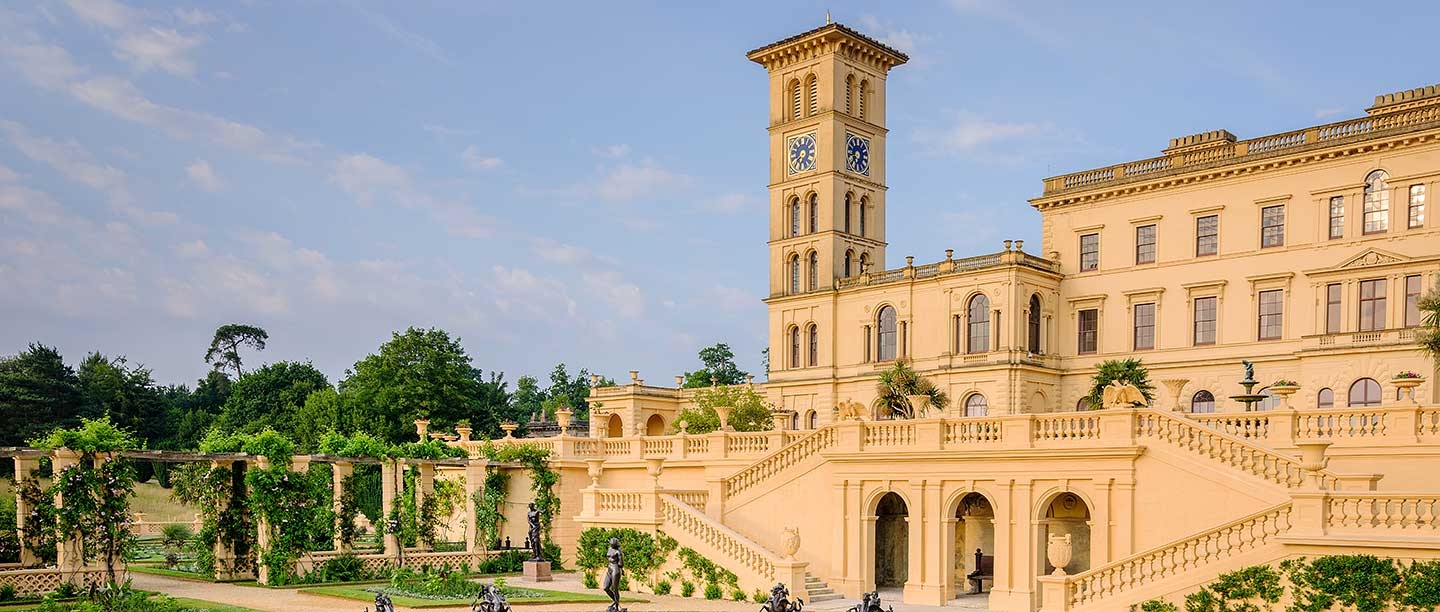 Osborne: History and Stories
The house and estate created by Queen Victoria and Prince Albert at Osborne are unrivalled for the intimate insight they give us into their private lives. This seaside retreat from court life gave them the chance to indulge their interests and express their tastes. It is truly their creation, from the replica Swiss Cottage where their children learned housekeeping to the extraordinary Durbar Room, a tribute to the queen's love of India.
Delve into Osborne's history and the lives of Victoria, Albert and their children here.
Key facts
Victoria and Albert bought the Osborne estate in 1845, and built a new mansion here as an escape from court life in London and Windsor.
The royal family took delight in their seaside home and each year spent as much time as possible here and at Balmoral, celebrating many special occasions, including Victoria and Albert's birthdays, at Osborne.
Victoria used Osborne for more than 50 years, finding solace here after Albert's death in 1861. She entertained visiting kings and queens and ministers at the house as well as her own extensive family.
Today, the story of a marriage, a family and an empire is revealed in the richly decorated rooms. Visitors can see even Osborne's most private rooms, including the children's nursery and the bedroom where Victoria died in 1901.
The Italianate design of the house, in which Albert was closely involved, became known as 'the Osborne style' and was imitated throughout the British empire.
Albert also took a keen interest in the gardens and wider estate, and much of the planting today is to his designs.
Discover Osborne's history
Explore the house and gardens
More about the Victorians
Plan your visit to Osborne
ENJOY A FULL YEAR OF ADVENTURE
Become an English Heritage member and take full advantage of free entry to over 400 sites plus free or discounted access to our exciting events programme throughout the year.


Join now from £4.42 per month