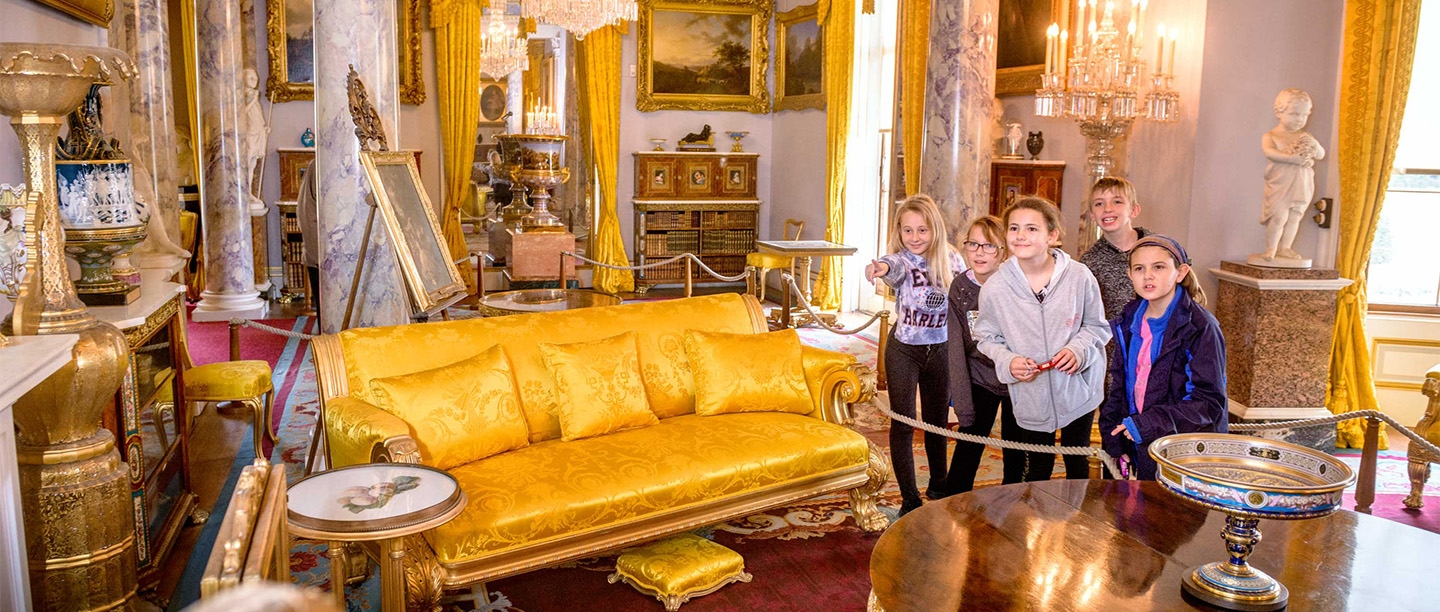 Osborne School Visit Itineraries
Take the stress out of planning your school visit to Osborne with our downloadable itineraries. They're packed with with things to see and do, expert-led Discovery Visit sessions to enjoy and handy timings to help you organise a memorable school trip.
A Royal Day Out Itinerary
There's so much to see and do, during a visit to Osborne. Our itinerary is a great starting point for planning your day, so you don't miss out on any of the key attractions. Experience life below-stairs during our hands-on Discovery Visit with the wonderful and formidible Mrs Smith, who was the Queen's housekeeper. Marvel at the house during a free self-led tour and then on to Swiss Cottage where the Royal children learnt and played. Finally take a trip to the beach to enjoy a special afternoon tea.
Download our itinerary and enjoy planning your trip.
Enquire now
From a Royal Palace to Life in a Castle Itinerary
Make your day one to remember with a visit to Osborne and Carisbrooke Castle. Start your visit below-stairs with Mrs Smith the Housekeeper at Osborne, as you prepare for Queen Victoria's arrival during our hands-on Discovery Visit. Then on to enjoy the splendour of Osborne House during a free self-led tour. Head to Carisbrooke Castle, which is only 20 minutes away and use our free Teacher's Kit, full of fun activities. Finally take part in our 'Water, Wells and Donkeys' Discovery Visit, which will immerse your pupils in the history of the castle.
Download our itinerary and make the most of your visit to both Osborne and Carisbrooke Castle.
Find out more
Plan Your Trip
We have a wide range of materials to support your visit and make school trip planning easy. You can find all our site-specific information and tools below, and for Covid-19 risk assessments and measures we've got in place please visit our what to expect page.
Download our free resources to help you make the most out of your visit and create unique learning experiences before, during and after your trip. We also offer free planning visits for group leaders once you have made a booking. Visit our bookings page to start planning your trip!