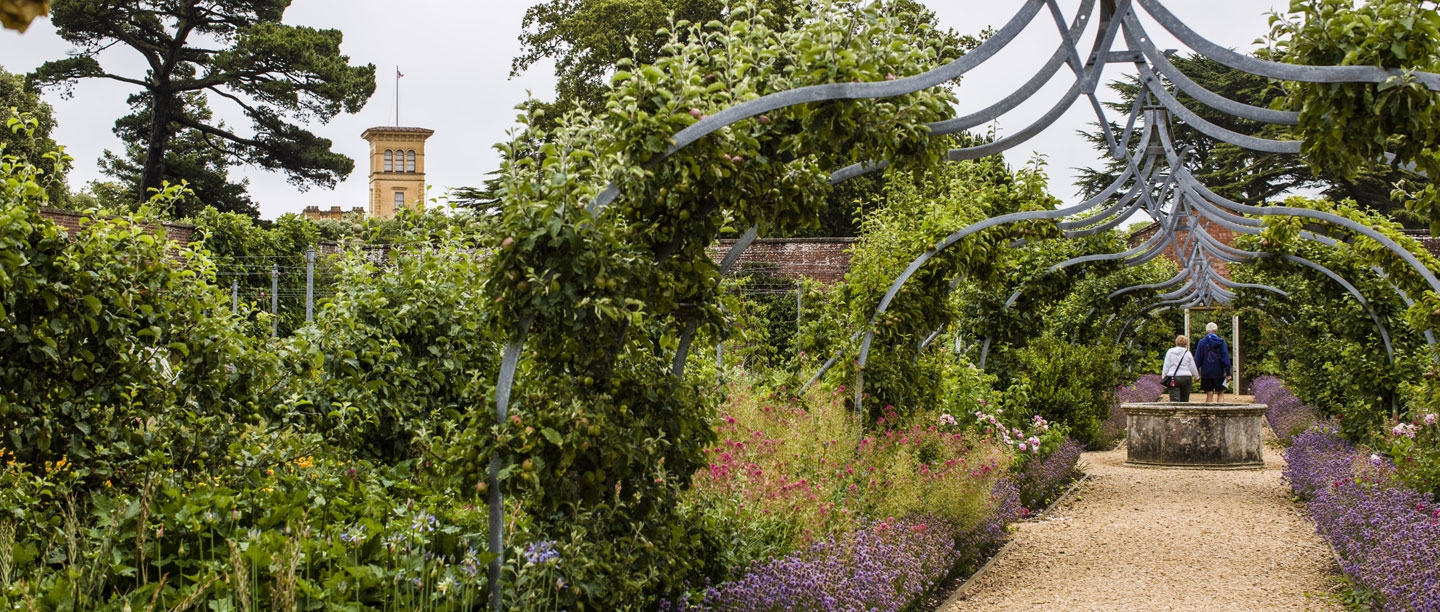 The Walled Garden
Explore Osborne's walled garden, brimming with rich, colourful plantings and filled with beguiling scents and the gentle hum of bees.
Used by Prince Albert as a nursery to grow trees and shrubs for the Osborne estate, today the walled garden reflects its later use by Queen Victoria as a cut flower garden.
How was the Garden used?
The walled garden was built during the Blatchfords' ownership of Osborne in the late 18th-century, and Victoria and Albert continued to use it after they acquired the estate. The royal couple improved the garden, heightening the front wall and adding extensive glasshouses. In enhancing the walled garden, Thomas Cubitt even included the Portland stone entrance porch salvaged from the demolished 18th-century house.
During the royal couple's time at Osborne, the walled garden was used by Prince Albert as a plant nursery in order to grow trees and shrubs to a size he could then plant in the garden. Later on it became a cut flower garden, growing fresh flowers and potted plants to adorn Osborne House.
A Contemporary Heritage Garden
Restored under English Heritage's Contemporary Heritage Garden Scheme, the walled garden was opened to visitors in the year 2000. It was designed by award winning garden designer Rupert Golby to reflect Queen Victoria's use of the area as a cut flower garden with trained fruit trees. Rupert selected plants which had royal connections within their name such as Victoria plum and Rhubarb 'Prince Albert', and also included V and A motifs on some of the garden's features. This reflects similar motifs you can see in decoration inside the house.
More things to see at Osborne
What can you see?
The garden is dominated by herbaceous plantings, at its best during the summer months but with plenty of interest throughout the season. Spot historical fruit tree cultivars trained in a variety of ways, including horizontally branched espaliers and fan trained trees. Keep an eye on the cold frame near the glasshouses, containing our seasonal collections of bulbs and parma violets. Unmissable are the roses that bloom prolifically between the walled garden's arches each June.
Explore our seasonal highlights