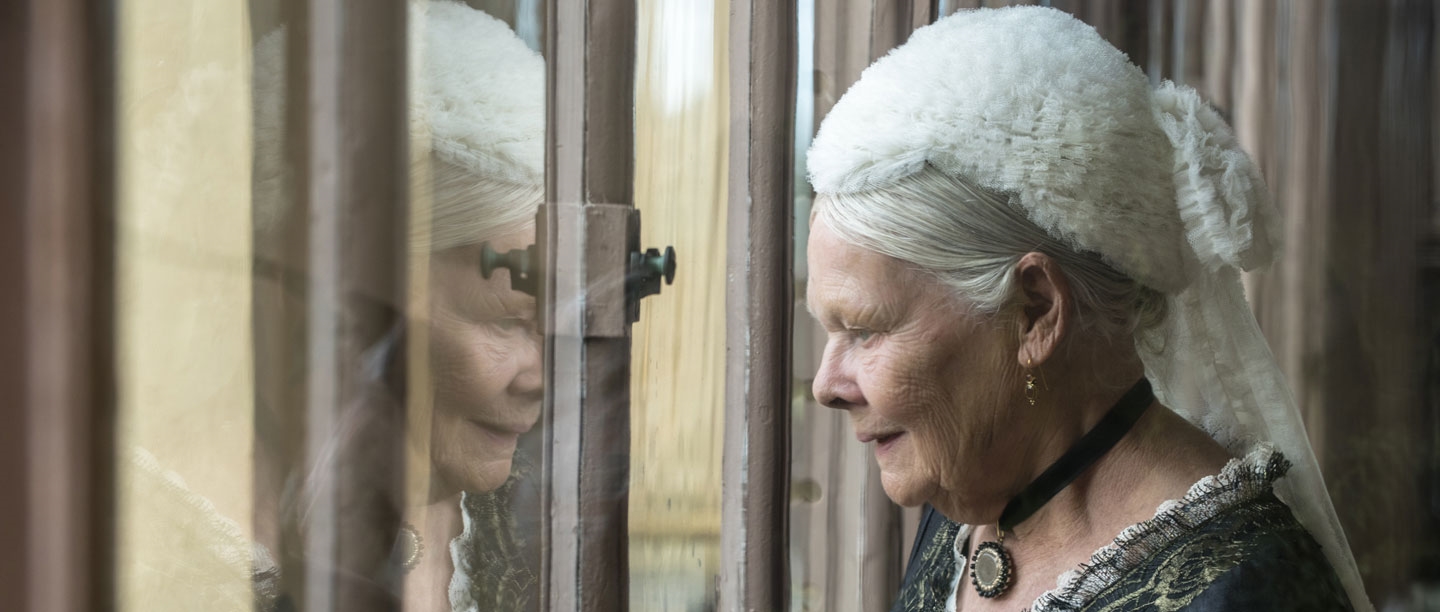 Victoria & Abdul at Osborne
Osborne welcomed the cast and crew of the upcoming feature film 'Victoria & Abdul'. Now you can take a trip behind the scenes and see where the film was shot in Queen Victoria's real-life holiday home at Osborne, and discover the truth behind this fascinating friendship.
Dame Judi Dench as Queen Victoria at Osborne, © Universal Studios 2017, All Rights Reserved
Victoria and Abdul
Eleven years after she became Empress of India, Queen Victoria decided to employ Indian servants. This was the start of a growing fascination with India. At Osborne you can discover the lavishly decorated Durbar room, designed in a contemporary Indian style. In the Durbar Wing, explore paintings of Indian people and landscapes, including several of a figure of particular interest in the Queen's life; Abdul Karim.
Abdul was the first of the Queen's Indian servants, and the two struck up an unlikely friendship. Within two years he became the queen's Munshi (teacher) and taught her Urdu as well as keeping her letters. In time she named him her official Indian Secretary. Their friendship caused turmoil within the royal household, however Victoria defended Abdul against all opposition.
Their friendship was portrayed in the 2017 film 'Victoria & Abdul', starring Judi Dench and Ali Fazal.
Filming Victoria & Abdul at Osborne
We welcomed the cast and production team of the film 'Victoria and Abdul' to Osborne and the Isle of Wight. It was the first time Osborne's interiors were used as a location for a feature film.
The house appears in a significant portion of the film, and is the only one of Queen Victoria's homes to be used as a location. The Indian inspired Durbar Room with its elaborate ceiling designed by Lockwood Kipling is just one of the rooms to appear on screen, along with the opulent yellow drawing room and the stunning Grand Corridor. The Italianate architecture of the house and its extensive grounds and views are also showcased.
Discussing filming at Osborne, Adam Richards, Working Title's Supervising Location Manager, said: 'It's a tremendous thrill to film in the very rooms where the dramatic story of Queen Victoria and Abdul Karim played out in real life.' The story of Victoria, Abdul and her Indian servants' time at Osborne is a fascinating but little known one. If you're going to bring that story to life, what better place than where it actually happened?
Visit Osborne
Victoria at Osborne
Learn more about Victoria and her life at Osborne.