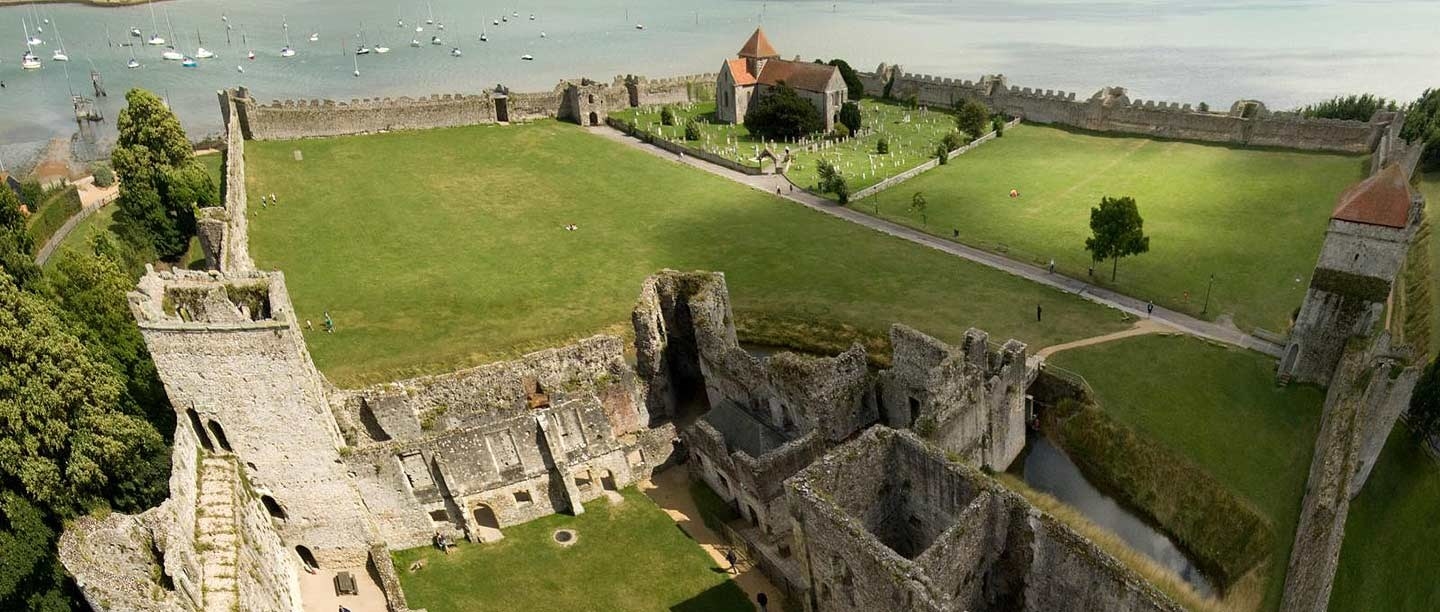 History and stories: Portchester Castle
Portchester Castle's remarkable history begins in the 3rd century AD when the Romans built a vast fort here. In the 5th century this waterside fortress was transformed into a Saxon settlement, and after the Conquest of 1066 it became a Norman castle. For medieval kings it was an important embarkation point for crossing the Channel.
From 1665 Portchester served as a prisoner-of-war camp – a role that reached its height during the French Revolutionary and Napoleonic wars of 1793–1815, when it housed up to 8,000 prisoners, of many nationalities and backgrounds, at any one time.
Key facts about Portchester Castle
Portchester's commanding location within Portsmouth harbour has made it a major factor in the defence of the Solent for centuries.
Portchester is the best-preserved Roman fort in northern Europe – the only one whose entire defensive circuit survives little altered from when it was built.
After the Norman Conquest the Roman walls became the outer defences of a great castle, its main buildings set within one corner of the Roman fort. Surviving medieval buildings include the magnificent Norman keep and an impressive royal palace built in the 1390s for Richard II.
Medieval kings used Portchester to gather their forces before crossing the Channel – most famously, it was from here that in 1415 Henry V launched the invasion of France that culminated in his triumph at Agincourt.
Portchester's role as a depot for prisoners of war saw it house 2,500 black and mixed-race prisoners from the Caribbean in 1796–7, as well as a group of French prisoners who set up a theatre in the keep in 1810.
Read the full history of the castle
Portchester's Prisoners of war
ENJOY A FULL YEAR OF ADVENTURE
Become an English Heritage member and take full advantage of free entry to over 400 sites plus free or discounted access to our exciting events programme throughout the year.


Join now from £4.42 per month