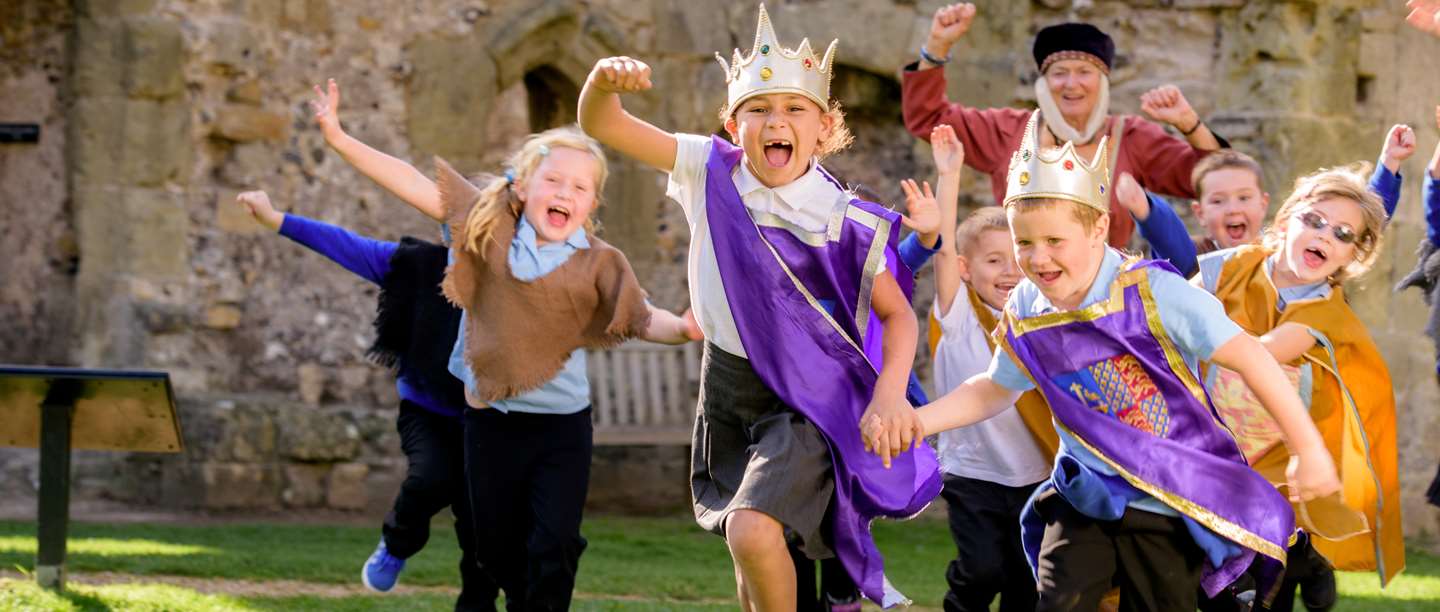 Discovery Visits at Portchester Castle
Inspire your students on an Expert-Led Discovery Visit at Portchester Castle. Dress up, handle objects and learn about the history of the castle in a fun and engaging way.
Big History: From Dominant Castle to Hidden Fort
History, Story telling
KS2, KS3
Encounter 2000 years of history at English Heritage's Portchester Castle and Royal Armouries' Fort Nelson. In two interactive sessions, pupils will dress up and handle objects as they learn about chronology, the history of warfare and why Portchester Castle and Fort Nelson were built. Book both sessions, one at Portchester Castle and one at Fort Nelson, or choose an individual workshop at either site to suit your needs.
Portchester: March: Monday and Friday, April to October: Monday to Friday during term time. Fort Nelson: open all year by arrangement (excludes 24-26 December).
Portchester Castle session lasts 1¼ hours; Fort Nelson session lasts 1 hour
£200 for a session at both sites or £100 for one session
Book Now
---
In the Footsteps of Kings
Design & Technology, Drama, Geography, History
KS1, KS2
On an interactive tour of Portchester castle, our expert will bring the history of this historical site to life through drama and storytelling. Guided by our facilitator, your class will act out the story of Portchester for themselves, discovering why it was built, who lived there, and how Richard II and Edward III defended the castle and enjoyed a luxury lifestyle fit for kings!
Availability: March: Monday and Friday, April to October: Monday to Friday during term time
Session lasts for 1 hour
£100 per session
Book Now
---
Plan Your Trip
We have a wide range of materials to support your visit and make school trip planning easy. Download our free resources to help you make the most out of your visit and create unique learning experiences before, during and after your trip.
We also offer free planning visits for group leaders once you have made a booking. Our Education Booking Team is on hand to advise and help you create the best possible school trip to suit your needs and area of study.
Planning Your Visit
Planning your visit couldn't be easier with the help of our resources. However if you need more details or have specific questions about your trip or our Free Self-Led or Expert Led visits, please get in touch with our Education Booking Team on 0370 333 0606