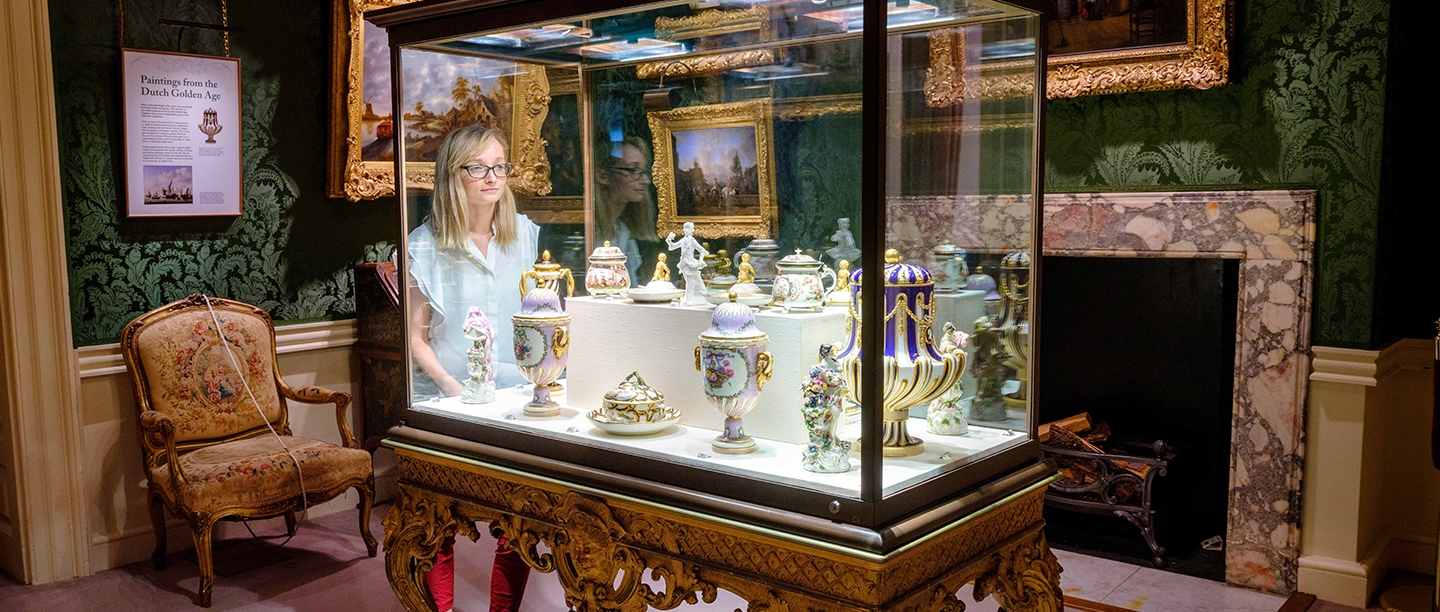 Group visits to Ranger's House
Treat your group with a visit to one of the most significant collections of medieval and Renaissance art, displayed in the elegant setting of an early Georgian villa on the fringe of Greenwich Park - the Meridian Line passes through its grounds.
Group Discount
We offer a 15% discount (10% for Stonehenge) for travel trade and organised groups of 11 or more paying visitors when payment is made in a single transaction.
Per group you also receive:
free entry for one tour leader
free entry for one coach driver
The tour leader, coach driver and any English Heritage members do not count towards the group totals.
Booking information
Trade admission prices and opening times:
Please refer to our Trade Admission Prices & Site Opening Times brochure for pricing and opening times information at our top sites for groups.
Making a booking:
Contact information for making your group booking can be found in the Visit & Contact Information section below.
Please include the property name and date of visit in the subject line of your email along with the following information:
Group name
Name of property
Tour reference/booking reference (if applicable)
Date and time of arrival
Number of visitors
Payment method:
Payment can be made on arrival by: cash, credit/debit card, cheque (made payable to The English Heritage Trust), Agency Voucher Scheme (AVS).
Visit & Contact information
Coach parking: 10 coach bays on Charlton Way, operated by Royal Greenwich Council.
Average length of visit: 1.5 hours
Address: Chesterfield Walk, Blackheath, London, SE10 8QX
Email: eltham.palace@english-heritage.org.uk (managed by Eltham Palace)
Telephone: 020 8294 2548 (managed by Eltham Palace)
Local TIC: If you would like more information about things to do in the local area, please call:
Guided tours
Make your group visit extra special by adding a guided tour.
Guided tours must be booked in advance and are always subject to availability.
Tour of the Wernher Collection
Let our knowledgeable guide reveal to your group the story of the artworks displayed at Ranger's House. Collected by Sir Julius Wernher, a German-born businessman in the late 19th century, this outstanding collection ranges from ornate medieval jewellery, Italian ceramics and bronze sculptures to Renaissance paintings, 18th-century French furniture and British portraits.
Duration: 60 minutes.
Minimum-maximum pax: maximum of 20 pax per tour.
Advance booking required: Yes, a minimum of 14 days notice is required
Price: Price on enquiry.
As seen on TV
Ranger's House plays a starring role in Netflix's popular television series, Bridgerton. As the facade of the Bridgerton family residence, Rangers' House is an authentic Georgian backdrop with a history every bit as fascinating as the Netflix hit drama.
find out more
Group Travel Support
Further support and useful resources available to group travel organisers can be found on our dedicated Group Visits webpages.
For educational groups, please visit our School Visits webpages.