Sources for Stonehenge
There is a vast amount of archaeological information about Stonehenge from the many investigations at the monument and numerous early antiquarian sources, as well as a wealth of published and unpublished resources.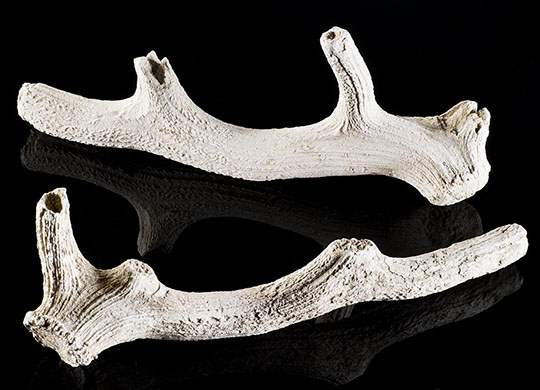 Key works
RJM Cleal et al, Stonehenge in Its Landscape: Twentieth-century Excavations (1995) is an invaluable reference work, and contains detailed information about all the 20th-century excavations at Stonehenge. Another key book is C Chippindale's Stonehenge Complete (4th edn, 2012), which provides the best overview of the later history of Stonehenge. The Stonehenge WHS archaeological research framework is a major resource for understanding the wider landscape of Stonehenge and Avebury.
The following provide good overviews, as does the 2013 English Heritage guidebook:
Darvill, T, Stonehenge World Heritage Site: An Archaeological Research Framework (English Heritage and Bournemouth University, 2005)
Darvill, T, Stonehenge: Biography of a Landscape (Stroud, 2006)
Lawson, A, Chalkland: An Archaeology of Stonehenge and Its Region (Salisbury, 2007)
Parker Pearson, M, Stonehenge: Exploring the Greatest Stone Age Mystery (London, 2012)
Pitts, M, Hengeworld, revised edn (London, 2001)
Richards, J, Stonehenge: The Story So Far, revised edn (English Heritage, London, 2013)
Worthington, A, Stonehenge: Celebration and Subversion (Loughborough, 2004)
Material Sources/Collections
Salisbury Museum holds key collections from 20th-century excavations at Stonehenge and in the nearby landscape. These include finds from Hawley's excavations in the 1920s, from Atkinson, Piggott and Stone's in the 1950s and 1960s, from Newall's in 1950 and 1952, from the Vatchers in the late 1960s, and from Pitts in 1979–80. They are the repository for all the finds from the Stonehenge Environs Project undertaken in the late 1980s, and will eventually hold all the finds from the Stonehenge Riverside Project (2005–9), which are currently undergoing post-excavation analysis.
The museum's new Wessex Gallery, which showcases archaeology and prehistory from the region, opened in July 2014.
Wiltshire Museum in Devizes holds some objects from Stonehenge and other nearby monuments, such as Woodhenge. Their collections largely comprise the antiquarian and early archaeological finds from the early Bronze Age barrows around Stonehenge.
The museum's new prehistory galleries opened in October 2013, and their collections are searchable online.
These two museums are designated by the Museums, Libraries and Archives Council as pre-eminent collections of national and international importance. Almost all the objects on display in the new Stonehenge visitor centre are borrowed from their collections. Both museums have art collections relating to Stonehenge and more modern objects such as postcards and souvenirs.
Archives
There are many antiquarian papers and records of early work at Stonehenge. Both Salisbury Museum and Wiltshire Museum have extensive archive and excavation records, and Wiltshire Museum in particular has an extensive library containing important antiquarian works.

Antiquarian Papers
Although John Aubrey's collection of papers for Monumenta Britannica was collated and published in 1980-82, the original manuscripts and his personal letters and documents hold a wealth of additional information and are housed in the Bodleian Library, Oxford.
Also in the Bodleian are many of William Stukeley's papers and manuscripts, including his drawings of the monument and how he imagined Stonehenge was constructed. There are various other Stukeley manuscripts in the British Library and Corpus Christi College, Cambridge, some of which were published in volumes of the Surtees Society between 1882 and 1887.

Historic England Archive
The Historic England Archive contain various plans, documents, an extensive photographic archive (including the Atkinson collection of photographs) and archives relating to the 20th-century investigations and conservation works at Stonehenge.
More details of these and many other items can be found in the online catalogue. Some material is not yet listed online, including a large collection of aerial photography; for a full search, please contact the search team.
Copies of images and documents can be ordered through the website or by contacting the archive. For details of current charges for these services see the archives price list.

Archaeological Archives
The archive of archaeological investigations at Stonehenge is complex. After the publication of the Cleal et al volume (Stonehenge in its Landscape: Twentieth-century Excavations) by English Heritage in 1995, a project was undertaken to pull together as much excavated material as possible in one location. This is known as the Wessex Archaeology Stonehenge Archive and is held at Salisbury Museum.
The archive contains written material (primary, secondary, original and copied), drawings, photographs, and some finds. In particular, the extant primary records from the excavations by Professors Piggott and Atkinson and Dr Stone, together with copies of material on earlier excavations, many gathered by Professor Atkinson, form the core of the archive. The full guide to the archive produced in 2005 should be referred to for further details:
Wessex Archaeology, 'Stonehenge 20th century excavations archive: an introduction and user's guide', unpublished report for English Heritage, 2005.
Records such as photographs and site plans remain in the English Heritage Archives, and Hawley's original diaries are held at the Society of Antiquaries of London. Copies are lodged in the main archive in Salisbury.
Visual Sources
There are many paintings, engravings and sketches of Stonehenge. Extensive collections are held by the Salisbury Museum and the Wiltshire Museum. Important images are also held by the British Museum, the Victoria and Albert Museum, the Royal Collection, and in the manuscript collections of the British Library and Bodleian Library.
The following is a selective list of the key visual sources that enable us to see changes at Stonehenge over time and changing attitudes to the monument.
14th-century manuscript image of Merlin moving the sarsens into place with people looking on – British Library Egerton MS 3028, fol 140v (see History of Stonehenge)
14th-century manuscript image of a squared-up looking Stonehenge in a history of the world – Corpus Christi College MS 194, fol 57
1440–41 drawing of Stonehenge from Scala Mundi, or Chronicle of the World – Bibliothèque Municipale de Douai MS 803 Anglaid, fol 55
1573–5 watercolour by Lucas de Heere, from Corte Beschryvinge (first view drawn on site) – British Library Add MS 28330, fol 36
1575 engraving by 'R.F.', depicts Stonehenge leaning with figures – British Library, Department of Maps, pressmark 5785(2)
1588 watercolour by William Smith, in the de Heere tradition, from The Particular Description of England – British Library Sloane MS 2596
1612 map of Wiltshire by John Speed, showing Stonehenge in the corner
1655 plan of Stonehenge by Inigo Jones, showing regular and squared-off Stonehenge, from The Most Notable Antiquary of Great Britain vulgarly called Stone-Henge on Salisbury Plain Restored – Bodleian Library C.2.25 Art. Seld, plate between pp 60 and 61
1666 plan of Stonehenge by John Aubrey, from Monumenta Britannica, Bodleian Library MSS Top. gen. c.24–5
Late 17th-century engraving by David Loggan showing a prospect of Stonehenge from the west and south – copies in Salisbury Museum and in the Government Art Collection
1716 watercolour of Stonehenge, with visitors arriving on donkeys and also accurate view of the stones by Edmund Prideaux – Collection Prideaux-Brune, photos in the Historic England Archives
1722–40 various drawings of Stonehenge and environs by William Stukeley, Bodleian Library
1747 plan of Stonehenge by John Wood, published in Choir Gaure, vulgarly called Stonehenge
Late 18th-century engraving showing visitors hammering off a part of a fallen stone – Salisbury Museum
1797 engraving showing a newly fallen trilithon – Salisbury Wiltshire Museum
1810–12 theoretical reconstructions by Colt Hoare, published in Ancient Wiltshire
1815 coloured aquatint of a 'Grand Conventional Festival of the Britons at Stonehenge', from S Rush Meyrick and C Hamilton Smith, The Costume of the Original Inhabitants of the British Isles
1825–8 watercolour by JMW Turner – Salisbury Museum
1835 watercolour by John Constable – Victoria and Albert Museum
1853 calotype photograph by R Sedgfield – Royal Collection (the first photograph of Stonehenge).
PUBLISHED SECONDARY SOURCES
For links to downloadable PDFs of many detailed survey reports, see Historic England's searchable map.
Abbott, M and Anderson-Whymark, H, Stonehenge Laser Scan: Archaeological Analysis, English Heritage Research Department Report 32-2012 (Swindon, 2012) [accessed 10 Jan 2017]
Adamson, T, 'Stonehenge: the stone mason and his craft', Antiquity 76 (2002), 41–2 [subscription required; accessed 3 March 2015]
Allen, M, 'Before Stonehenge', in Stonehenge in Its Landscape, ed RMJ Cleal, KE Walker and R Montague, English Heritage Archaeological Report 10 (London, 1995), 41–62
Allen, M, 'Environment and land-use: the economic development of the communities who built Stonehenge (an economy to support the stones)', in Science and Stonehenge, ed B Cunliffe and C Renfrew, Proceedings of the British Academy 92 (Oxford, 1997), 115–44
Allen, M, Chan, B, Cleal, R, French, C, Marshall, P, Pollard, J, Pullen, R, Richards, C, Ruggles, C, Robinson, D, Rylatt, J, Thomas, J, Welham, K and Parker Pearson, M, 'Stonehenge's Avenue and "Bluestonehenge"', Antiquity 90 (2016), 991–1008 [subscription required; accessed 10 Jan 2017]
Anon, 'Stonehenge: human markings of ancient origin', Wiltshire Archaeological and Natural History Magazine 47 (1936), 530–31
Aronson, M and Parker Pearson, M, If Stones Could Speak: Unlocking the Secrets of Stonehenge (National Geographic, 2010)
Ashbee, P, 'Stonehenge: its possible non-completion, slighting and dilapidation', Wiltshire Archaeological and Natural History Magazine 91 (1998), 139–42
Atkinson, KB, 'The recording of some prehistoric carvings at Stonehenge', Photogrammetric Record 69:31 (1968), 24–31
Atkinson, RJC, 'The date of Stonehenge', Proceedings of the Prehistoric Society 18 (1953), 236–7
Atkinson, RJC, Stonehenge (London, 1956)
Atkinson, RJC, 'Moonshine on Stonehenge', Antiquity 40 (1966), 212–16 [subscription required; accessed 27 Nov 2013]
Atkinson, RJC, 'The Stonehenge bluestones', Antiquity 48 (1974), 62–3 [subscription required; accessed 27 Nov 2013]
Atkinson, RJC, 'Interpreting Stonehenge', Nature 265 (1977), 50–52 [subscription required; accessed 27 Nov 2013]
Atkinson, RJC, 'Some new measurements on Stonehenge', Nature 275 (1978), 50–52 [subscription required; accessed 27 Nov 2013]
Atkinson, RJC, Stonehenge, 2nd edn (Harmondsworth, 1979)
Atkinson, RJC, 'Aspects of the archaeoastronomy of Stonehenge', in Archaeoastronomy in the Old World, ed DC Heggie (Cambridge, 1982), pp 107–16
Atkinson, RJC, Stonehenge and Neighbouring Monuments, 2nd edn (English Heritage guidebook, London, 1995)
Atkinson, RJC, Piggott, S and Stone, JFS, 'The excavation of two additional holes at Stonehenge, 1950, and the evidence for the date of the monument', Antiquaries Journal 32 (1952), 14–20 [subscription required; accessed 27 Nov 2013]
Aubrey, J, Monumenta Britannica, or, A Miscellany of British Antiquities, Parts I and II, ed J Fowles (Sherborne, 1980–82; originally compiled 1665–93)
Bakker, JA, 'Lucas de Heere's Stonehenge', Antiquity 53 (1979), 107–11 [subscription required; accessed 27 Nov 2013]
Bakker, JA, 'Two drawings of Stonehenge from 1662 by William Schellinks', in In Discussion with the Past, ed H Safartij, WJH Verwers and PJ Woltering (Zwolle, 1999)
Banton, S, Bowden, M, Daw, T, Grady, D and Soutar, S, 'Parchmarks at Stonehenge, July 2013', Antiquity 88 (2014), 733–9 [subscription required; accessed 10 Jan 2017]
Barber, M, 'Stonehenge from the air in 1900: the ballooning adventures of the Reverend John McKenzie Bacon', Aerial Archaeology Research Group News 30 (2005), 9–17
Barber, M, Stonehenge World Heritage Site Landscape Project: 'Restoring' Stonehenge 1881–1939, English Heritage Research Department Report 6-2014 (Portsmouth, 2014) [accessed 10 Jan 2017]
Barclay, E, Stonehenge and Its Earthworks (London, 1895)
Barrett, JC, 'Stonehenge, land, sky and the seasons', British Archaeology 29 (1997), 8–9 [accessed 13 March 2018]
Barrett, JC, and Fewster, KJ, 'Stonehenge: is the medium the message?', Antiquity 72 (1998), 847–52 [subscription required; accessed 27 Nov 2013]
Batchelor, D, 'Mapping the Stonehenge landscape', in Science and Stonehenge, ed B Cunliffe and C Renfrew, Proceedings of the British Academy 92 (Oxford, 1997), 61–72
Bayliss, A, Bronk Ramsey, C and McCormac, FG, 'Dating Stonehenge', in Science and Stonehenge, ed B Cunliffe and C Renfrew, Proceedings of the British Academy 92 (Oxford, 1997), 39–59
Beach, AD, 'Stonehenge I and lunar dynamics', Nature 265 (1977), 17–21 [subscription required; accessed 27 Nov 2013]
Beagrie, N, 'The Society of Antiquaries and Ordnance Survey mapping of Stonehenge 1873', Antiquaries Journal 76 (1996), 275–8
Bender, B, 'Theorising landscapes, and the prehistoric landscapes of Stonehenge', Man (new series) 27 (1992), 735–55 [subscription required; accessed 27 Nov 2013]
Bender, B, 'Stonehenge – contested landscapes (medieval to present day)', in Landscape: Politics and Perspectives, ed B Bender (Oxford, 1993) 245–80
Bender, B, Stonehenge: Making Space (Oxford, 1998)
Bevins, R and Ixer, R, 'Carn Alw as a source of the rhyolitic component of the Stonehenge bluestones: a critical re-appraisal of the petrographical account of HH Thomas', Journal of Archaeological Science 40 (2013), 3293–3301 [subscription required; accessed 10 Jan 2017]
Bevins, R, Ixer, R and Pearce, N, 'Stonehenge rhyolitic bluestone sources and the application of zircon chemistry as a new tool for provenancing rhyolitic lithics', Journal of Archaeological Science 38 (2011), 605–22 [subscription required; accessed 10 Jan 2017]
Bevins, R, Ixer, R and Pearce, N, 'Carn Goedog is the likely major source of Stonehenge doleritic bluestones: evidence based on compatible element geochemistry and principal component analysis', Journal of Archaeological Science 42 (2014), 179–93 [subscription required; accessed 10 Jan 2017]
Bevins, R, Pirrie, D, Ixer, R, O'Brien, H, Parker Pearson, M, Power, MR and Shail, RK, 'Constraining the provenance of the Stonehenge "Altar Stone": Evidence from automated mineralogy and U–Pb zircon age dating', Journal of Archaeologicial Science 120 (2020) [subscription required; accessed 3 Aug 2020)
Bewley, RH, Crutchley, SP and Shell, CA, 'New light on an ancient landscape: lidar survey in the Stonehenge World Heritage Site', Antiquity 79 (2005), 636–47
Blain, J and Wallis, RJ, 'Past and pagan practices: moving beyond Stonehenge', Public Archaeology 5:4 (2006), 211–22
Blore, F, Archaeological Assessment of the Stonehenge World Heritage Site and Its Surrounding Landscape (English Heritage, London, 1995)
Bond, D, 'An excavation at Stonehenge, 1981', Wiltshire Archaeological and Natural History Magazine 77 (1982), 39–44
Bonney, D, 'Megaliths near Stonehenge', Wiltshire Archaeological and Natural History Magazine 76 (1981), 166–7
Bonney, D and Smith, I, Stonehenge and Its Environs: Monuments and Land Use (Edinburgh/Royal Commission on Historical Monuments England, 1979)
Borman, R, 'The fascinating world of Stonehenge: an exhibition and its aftermath', in The Presented Past, ed PG Stone and BL Molyneaux (London, 1994), 179–89
Bowden, M, Soutar, S, Field, D and Barber, M, The Stonehenge Landscape: analysing the Stonehenge World Heritage Site (Historic England, Swindon, 2015) [accessed 10 Jan 2017]
Bowen, C and Smith, IF, 'Sarsen stones in Wessex: the Society's first investigations in the evolution of the landscape project', Antiquaries Journal 57 (1977), 186–96
Brinckerhoff, R, 'Astronomically-orientated markings on Stonehenge', Nature 263 (1976), 465–9 [subscription required; accessed 27 Nov 2013]
Bronk Ramsay, C and Bayliss, A, 'Dating Stonehenge', in Computer Applications and Quantitative Methods in Archaeology, ed K Lockyer and V Mihailescu-Birliba, BAR International Series 1016 (2000)
Bryan, PG and Clowes, W, 'Surveying Stonehenge by photogrammetry', The Photogrammetric Record 15 (1997), 739–51
Bryan, P, Dodson, A and Abbott, M, 'Using geospatial imaging techniques to reveal and share the secrets of Stonehenge', International Journal of Heritage in the Digital Era 3:1 (2014) [subscription required; accessed 10 Jan 2017]
Burl, A, 'Geoffrey of Monmouth and the Stonehenge bluestones', Wiltshire Archaeological and Natural History Magazine 79 (1985), 178–83
Burl, A, The Stonehenge People: Life and Death at the World's Greatest Stone Circle (London, 1987)
Burl, A, 'The Heel Stone, Stonehenge: a study in misfortunes', Wiltshire Archaeological and Natural History Magazine 84 (1991), 1–10
Burl, A, 'Stonehenge: slaughter, sacrifice and sunshine', Wiltshire Archaeological and Natural History Magazine 87 (1994), 85–95
Burl, A, 'The sarsen horseshoe inside Stonehenge: a rider', Wiltshire Archaeological and Natural History Magazine 90 (1997), 1–12
Burl, A, 'The Altar Stone at Stonehenge: prone to doubt', 3rd Stone 40 (2001), 48–55
Burl, A, Stonehenge: A New History of the World's Greatest Stone Circle (London, 2007)
Burl, A and Mortimer, N, Stukeley's Stonehenge: An Unpublished Manuscript 1721–1724 (New Haven, 2005)
Capper, JC, 'Photographs of Stonehenge, as seen from a war balloon', Archaeologia 60 (1907), 571–2 [subscription required; accessed 28 Nov 2013]
Case, H, 'Stonehenge revisited: a review article', Wiltshire Archaeological and Natural History Magazine 90 (1997), 161–8
Castleden, R, The Stonehenge People (London, 1987)
Castleden, R, The Making of Stonehenge (London, 1993)
Castleden, R, 'New views on an old landscape: reassessing Stonehenge (1)', 3rd Stone 37 (1999), 6–9
Castleden, R, 'The epic of the Stonehenge bluestones: were they moved by ice, or by people?', 3rd Stone 39 (2001), 12–25
Cathersides, A, 'Stonehenge: restoration of grassland setting', Conservation Bulletin 40 (2001), 34–6
Chadburn, A, 'Case study 2.1: Stonehenge World Heritage Site, United Kingdom', in Heritage Sites of Astronomy and Archaeoastronomy in the Context of the UNESCO World Heritage Convention: a thematic study, ed C Ruggles and M Cotte (Paris, 2011), pp 34–9 [accessed 22 Nov 2013]
Chamberlain, A and Parker Pearson, M, 'Units of measurement in late Neolithic southern Britain', in From Stonehenge to the Baltic: Living with Cultural Diversity in the Third Millennium BC, ed M Larsson and M Parker Pearson, BAR International Series 1692 (2007), pp 169–74
Charleton, W, Chorea Gigantum: or, the most famous antiquity of Great Britain, vulgarly called Stone-Heng, standing on Salisbury-Plain, restored to the Danes (London, 1663) [accessed 12 March 2018]
Chippindale, C, 'The enclosure of Stonehenge', Wiltshire Archaeological and Natural History Magazine 70/71 (1975–6), 109–23
Chippendale, C, 'Four hundred years of Stonehenge excursion', Hatcher Review 2:16 (1983), 268–77
Chippindale, C, 'James Bridges's Stonehenge', Wiltshire Archaeological and Natural History Magazine 80 (1986), 230–32
Chippendale, C, 'Stonehenge astronomy: anatomy of a modern myth', Archaeology 39:1 (1986), 465–9
Chippindale, C, Visions of Stonehenge 1350–1987 (Southampton City Art Gallery, Southampton, 1987) [folder with handlist, illustrated essay, and posters]
Chippindale, C, 'Philosophical lessons from the history of Stonehenge studies', in Critical Traditions in Contemporary Archaeology, ed V Pinsky and A Wylie (Cambridge, 1989), 68–79
Chippindale, C, Stonehenge Complete, 4th edn (London, 2012)
Chippindale, C, Devereux, P, Fowler, P, Jones, R and Sebastian, T, Who Owns Stonehenge? (London, 1990)
Chippindale, C, Gosden, C, James, N, Pitts, M and Scarre, C, 'New era for Stonehenge', Antiquity 88 (2014), 644–57 [subscription required; accessed 10 Jan 2017]
Christie, CM, 'The Stonehenge Cursus', Wiltshire Archaeological and Natural History Magazine 59 (1963), 30–45
Clay, RCC, 'Stonehenge Avenue', Antiquity 1 (1927), 342–4
Cleal, RMJ, Walker, KE and Montague, R, Stonehenge in its Landscape: Twentieth-century Excavations, English Heritage Archaeological Report 10 (London, 1995)
Colt Hoare, R, The Ancient History of Wiltshire, vols I and II (London, 1812 and 1821)
Colton, R and Martin, R, 'Eclipse prediction at Stonehenge', Nature 221 (1967), 1011–12 [subscription required; accessed 27 Nov 2013]
Colton, R and Martin, R, 'Eclipse cycles and eclipses at Stonehenge', Nature 213 (1969), 476–8 [subscription required; accessed 27 Nov 2013]
Craig, OE, Shillito, LM, Albarella, U, Viner-Daniels, S, Chan, B, Cleal, R, Ixer, R, Jay, M, Marshall, P, Simmons, E, Wright, E and Parker Pearson, M 'Feeding Stonehenge: cuisine and consumption at the Late Neolithic site of Durrington Walls', Antiquity 89 (2015), 1096–1109 [subscription required; accessed 10 Jan 2017]
Crawford, OGS, 'The Stonehenge Avenue', Antiquaries Journal 4 (1924), 57–8 [subscription required; accessed 27 Nov 2013]
Crawford, OGS, 'The symbols carved at Stonehenge', Antiquity 28 (1954), 221–4 [subscription required; accessed 3 March 2015]
Cunliffe, B and Renfrew, C (eds), Science and Stonehenge, Proceedings of the British Academy 92 (Oxford, 1997)
Cunnington, BH, '"Blue hard stone, ye same as at Stonehenge" found in Boles Barrow (Heytesbury 1)', Wiltshire Archaeological and Natural History Magazine 41 (1920), 172–4
Cunnington, BH, Stonehenge and Its Date (London, 1935)
Cunnington, ME, Woodhenge: a description of the site as revealed by excavations carried out there by Mr and Mrs B. H. Cunnington, 1926–7–8; also of four circles and an earthwork enclosure south of Woodhenge (Devizes, 1929)
Darrah, J, 'The bluestones of Stonehenge', Current Archaeology 12:2, no. 134 (1993), 78
Darvill, T, Stonehenge Conservation and Management Programme: a summary of archaeological assessments and field evaluations undertaken 1990–1996 (London, 1997)
Darvill, T, 'Ever increasing circles: the sacred geography of Stonehenge and its landscape', in Science and Stonehenge, ed B Cunliffe and C Renfrew, Proceedings of the British Academy 92 (Oxford, 1997), 167–202
Darvill, T, Stonehenge World Heritage Site: An Archaeological Research Framework (English Heritage and Bournemouth University, 2005)
Darvill, T, Stonehenge: Biography of a Landscape (Stroud (2006)
Darvill, T, 'Towards the within: Stonehenge and its purpose', in Cults in Context: Reconsidering Ritual in Archaeology, ed DA Barrowclough and C Malone (Oxford, 2007), pp 148–57
Darvill, T, 'Stonehenge in rock', in Sounds of Stonehenge, ed S Banfield, British Archaeological Report 504 (2009)
Darvill, T, 'Beyond Stonehenge: seeking the start of the bluestone trail', in Megalithic Quarrying: Sourcing, Extracting and Manipulating Stones, ed C Scarre, BAR International Series 1923 (2009), 45–52
Darvill, T, 'Misty mountain hop: prehistoric stone working in south-west Wales', in Stone Axe Studies III, ed V Davies and M Edmonds (Oxford, 2011)
Darvill, T, 'Houses of the holy: architecture and meaning in the structure of Stonehenge, Wiltshire, UK', Time and Mind: The Journal of Archaeology, Consciousness and Culture 9 (2016), 89–121 [subscription required; accessed 12 March 2018]
Darvill, T, Lüth, F, Rassman, K, Fischer, A and Winkelmann, K, 'Stonehenge, Wiltshire, UK: high resolution geophysical surveys in the surrounding landscape, 2011', European Journal of Archaeology 16:1 (2013), 63–93 [subscription required; accessed 19 Jan 2017]
Darvill, T, Marshall, P, Parker Pearson, M and Wainwright, G, 'Stonehenge remodelled', Antiquity 86 (2012), 1021–40 [subscription required; accessed 3 March 2015]
Darvill, T and Wainwright, G, 'Beyond Stonehenge: Carn Menyn Quarry and the origin and date of bluestone extraction in the Preseli Hills of south-west Wales', Antiquity 88 (2014), 1099–1114 [subscription required; accessed 10 Jan 2017]
Darvill, T and Wainwright, G, 'Stonehenge excavations 2008', Antiquaries Journal 9 (2009), 1–19 [subscription required; accessed 22 Nov 2013]
Darvill, T and Wainwright, G, 'Stonehenge', Wiltshire Archaeological and Natural History Magazine 103 (2010), 337
David, A and Payne, A, 'Geophysical surveys within the Stonehenge landscape: a review of past endeavour and future potential', in Science and Stonehenge, ed B Cunliffe and C Renfrew, Proceedings of the British Academy 92 (Oxford, 1997), 73–114
De Smedt, P, Van Meirvenne, M, Saey, T, Baldwin, E, Gaffney, C and Gaffney, V, 'Unveiling the prehistoric landscape at Stonehenge through multi-receiver EMI', Journal of Archaeological Science 50 (2014), 16–23 [subscription required; accessed 10 Jan 2017]
Duke, E, The Druidical Temples of the County of Wiltshire (London and Salisbury, 1846)
Duke, E, The Age of Stonehenge (Salisbury, 1877)
Eogan, G, 'Stonehenge in its wider context', in Science and Stonehenge, ed B Cunliffe and C Renfrew, Proceedings of the British Academy 92 (Oxford, 1997), 319–34
Evans, JG, 'Stonehenge – the environment in the late Neolithic and early Bronze Age and a Beaker-age burial', Wiltshire Archaeological and Natural History Magazine 78 (1984), 7–30
Exon, S, Gaffney, V, Woodward, A and Yorston, R, Stonehenge Landscapes: Journeys Through Real-and-Imagined Worlds (Oxford, 2001)
Field, D, Anderson-Whymark, H, Linford, N, Barber, M, Bowden, M, Topping, P, Linford, P, Abbott, M, Bryan, P, Cunliffe, D, Hardie, C, Martin, L, Payne, A, Pearson, T, Small, F, Smith, N, Soutar, S and Winton, H, 'Analytical surveys of Stonehenge and its immediate environs, 2009–2013: Part 1 – the landscape and earthworks', Proceedings of the Prehistoric Society 80 (2014), 1–32 [subscription required; accessed 10 Jan 2017]
Field, D, Anderson-Whymark, H, Linford, N, Barber, M, Bowden, M, Linford, P, Topping, P, Abbott, M, Bryan, P, Cunliffe, D, Hardie, C, Martin, L, Payne, A, Pearson, T, Small, F, Smith, N, Soutar, S and Winton, H, 'Analytical surveys of Stonehenge and its environs, 2009–2013: Part 2 – the stones', Proceedings of the Prehistoric Society 81 (2015), 125–48 [subscription required; accessed 10 Jan 2017]
Field, D, Pearson, T, Barber, M and Payne, A, 'Introducing 'Stonehedge' (and other curious earthworks)', British Archaeology 111 (March/April 2010), 32–5 [accessed 13 March 2018]
Fielden, K, 'Stonehenge: the road to nowhere', Rescue News 97 (2005)
Fitzpatrick, A (ed), The Amesbury Archer and the Boscombe Bowmen: Bell Beaker Burials on Boscombe Down, Amesbury, Wiltshire (Salisbury, 2011)
Fitzpatrick, AP, Evans, J and Chenery, C, 'Was Stonehenge really built by Welshmen?' British Archaeology 78 (2004), 14–15 [accessed 13 March 2018]
Flinders-Petrie, WM, Stonehenge: Plans, Description and Theories (London, 1880)
Fowler, MJF and Curtis, H, 'Stonehenge from 230 kilometers', AARGNews 11 (1995), 8–16
French, C, et al, 'Durrington Walls to West Amesbury by way of Stonehenge: a major transformation of the Holocene landscape', Antiquaries Journal 92 (2012), 1–36 [subscription required; accessed 27 Nov 2103]
Gaffney, C, Gaffney, V, Neubauer, W, Baldwin, E, Chapman, H, Garwood, P, Moulden, H, Sparrow, T, Bates, R, Locker, K, Hinterleitner, A, Trinks, I, Nau, E, Zitz, T, Floery, S, Verhoeven, G and Doneus, M, 'The Stonehenge Hidden Landscapes Project', Archaeological Prospection 19:2 (2012), 147–55 [subscription required; accessed 22 Nov 2013]
Garfitt, JE, 'Moving the stones to Stonehenge', Antiquity 53 (1979), 190–94 [subscription required; accessed 3 March 2015]
Garfitt, JE, 'Raising the lintels at Stonehenge', Antiquity 54 (1980), 142–4 [subscription required; accessed 3 March 2015]
Gibson, A, Stonehenge and Timber Circles (Stroud, 1998)
Goskar, TA, Carty, A, Cripps, P, Brayne, C and Vickers, D, 'The Stonehenge lasershow', British Archaeology 73 (Nov 2003), 9–13 [accessed 13 March 2018]
Goulstone, J, 'Folk games at Silbury Hill and Stonehenge', Antiquity 59 (1985), 51–3 [subscription required; accessed 3 March 2015]
Goulstone, J, 'Stonehenge: the Shepherd's Crook turf carving', Wiltshire Archaeological and Natural History Magazine 80 (1986), 230
Gowland, W, 'Recent excavations at Stonehenge', Archaeologia 2nd series, 58 (1902), 37–82 [accessed 27 Nov 2013]
Green, CP, 'The provenance of rocks used in the construction of Stonehenge', in Science and Stonehenge, ed B Cunliffe and C Renfrew, Proceedings of the British Academy 92 (Oxford, 1997), 257–70
Grinsell, LV, Legendary History and Folklore of Stonehenge, West Country Folklore 9 (St Peter Port, Guernsey, 1975)
Grinsell, LV, The Druids and Stonehenge: the Story of a Myth, West Country Folklore 11 (St Peter Port, Guernsey, 1978)
Grinsell, LV, The Stonehenge Barrow Groups (Salisbury and South Wiltshire Museum, Salisbury, 1979)
Harrison, WJ, 'A bibliography of the great stone monuments of Wiltshire – Stonehenge and Avebury', Wiltshire Archaeological and Natural History Magazine 32 (1902), 1–170
Hatchwell, R, Stonehenge and Avebury: a catalogue of printed books, manuscripts, prints, and drawings … offered for sale (Little Somerford, 1969)
Hamilton, D, Pitts, M and Reynolds, A, 'A revised date for the early medieval execution at Stonehenge', Wiltshire Archaeological and Natural History Magazine 100 (2007), 202–3
Hawes, L, Constable's Stonehenge (London, 1975)
Hawkins, GS, 'Stonehenge: a Neolithic computer', Nature 202 (1964), 1258–61 [subscription required; accessed 27 Nov 2013]
Hawkins, GS, Stonehenge Decoded (London, 1965)
Hawkins, GS, Beyond Stonehenge (London, 1973)
Hawkins, GS, 'Stonehenge: the clues and the challenge', in Colloquio internazionale archaeologia e astronomia, Venezia 3–6 maggio (1989), Rivista di Archaeologia Supplementi 9 (Rome, 1989), 169–74
Hawkins, GS and Allen, HA, Stonehenge, Earth and Sky (Salisbury, 2004)
Hawkins, GS, Atkinson, RJC, Thom, A, Newham, CA, Sadler, DH and Newall, RA, 'Hoyle on Stonehenge: some comments', Antiquity 41 (1967), 91–8 [subscription required; accessed 4 March 2015]
Hawley, W, 'Stonehenge: interim report in the exploration', Antiquaries Journal 1 (1921), 19–41 [subscription required; accessed 27 Nov 2013]
Hawley, W, 'Second report on the excavations at Stonehenge', Antiquaries Journal 2 (1922), 36–52 [subscription required; accessed 27 Nov 2013]
Hawley, W, Recent Excavations at Stonehenge (1922)
Hawley, W, 'Third report on the excavations at Stonehenge', Antiquaries Journal 3 (1923), 13–20 [subscription required; accessed 27 Nov 2013]
Hawley, W,) 'Fourth report on the excavations at Stonehenge (June to November, 1922)', Antiquaries Journal 4 (1924), 30–39 [subscription required; accessed 27 Nov 2013]
Hawley, W, 'Report on the excavations at Stonehenge during the season of 1923', Antiquaries Journal 5 (1925), 21–50 [subscription required; accessed 27 Nov 2013]
Hawley, W, 'Report on the excavations at Stonehenge during the season of 1924', Antiquaries Journal 6 (1926), 1–16 [subscription required; accessed 27 Nov 2013]
Hawley, W, 'Report on the excavations at Stonehenge during 1925 and 1926', Antiquaries Journal 8 (1928), 149–76 [subscription required; accessed 22 Nov 2013]
Haycock, DB, '"A small journey into the country": William Stukeley and the formal landscapes of Stonehenge and Avebury', in Producing the Past: aspects of antiquarian culture and practice 1700–1850, ed M Myrone and L Peltz (Aldershot and Brookfield, 1999), 67–79
Heck, C, 'A new medieval view of Stonehenge', British Archaeology 92 (Jan/Feb 2007), 10–15 [accessed 13 March 2018]
Heldt, G, 'Stonehenge and its film music', in Sounds of Stonehenge, ed S Banfield, British Archaeological Report 504 (2009)
Hill, R, Stonehenge (London, 2009)
Hinton, DA, 'Stonehenge, Merlin, and gallows humour', British Archaeology 34 (May 1998), 18 [accessed 13 March 2018]
Hogg, AHA, 'Another way to lift the Stonehenge lintels', Antiquity 55 (1981), 131–2
Howard, H, 'A petrological study of the rock specimens from excavations at Stonehenge, 1979–80', Proceedings of the Prehistoric Society 48 (1982), 104–24
Hoyle, F, 'Speculations on Stonehenge', Antiquity 40 (1966), 262–76 [subscription required; accessed 4 March 2015]
Hoyle, F, From Stonehenge to Modern Cosmology (San Francisco, 1973)
Hoyle, F, On Stonehenge (London, 1977)
Hunter-Mann, K, 'Excavations at Vespasian's Camp Iron Age hillfort', Wiltshire Archaeological and Natural History Magazine 92 (1999), 39–52
Hutton, R, 'The cultural history of Stonehenge', in Sounds of Stonehenge, ed S Banfield, British Archaeological Report 504 (2009)
Ixer, RA, 'Detailed provenancing of the Stonehenge dolerites using reflected light petrology – a return to the light', in Archaeological Sciences 1995, ed A Sinclair, E Slater and J Gowlett (Oxford, 1997), 11–17
Ixer, RA, 'Steep Holm "Bluestones"', Current Archaeology 13:7, no. 151 (1997), 279
Ixer, RA and Turner, P, 'A detailed re-examination of the petrography of the Altar Stone and other non-sarsen sandstones from Stonehenge as a guide to their provenance', Wiltshire Archaeological and Natural History Magazine 99 (2006), 1–9
Ixer, RA and Bevins, RE, 'The petrography, affinity and provenance of lithics from the Cursus Field, Stonehenge', Wiltshire Archaeological and Natural History Magazine 103 (2010), 1–15
Ixer, RA and Bevins, RE, 'The detailed petrography of six orthostats from the Bluestone Circle, Stonehenge', Wiltshire Archaeological and Natural History Magazine 104 (2011), 1–14
Jacques, D and Philips, T, 'Mesolithic settlement near Stonehenge: excavations at Blick Mead, Vespasian's Camp, Amesbury', Wiltshire Archaeological and Natural History Magazine 107 (2014), 7–27
John, B, The Bluestone Enigma: Stonehenge, Preseli and the Ice Age (Newport, 2008)
Johnson, A, Solving Stonehenge: The New Key to an Ancient Enigma (London, 2008)
Jones, I and Webb, J, The most notable antiquity of Great Britain, vulgarly called Stone-Heng, on Salisbury Plain, restored (London, 1655)
Judd, JW, 'Note on the nature and origin of the rock-fragments found in the excavations made at Stonehenge by Mr Gowland in 1901', Archaeologia 2nd series, 58:1 (1902), 106–18 [accessed 28 Nov 2013]
Kellaway, GA, 'Glaciation and the stones of Stonehenge', Nature 233 (1971), 30–35 [subscription required; accessed 27 Nov 2013]
Kellaway, GA, 'Glacial and tectonic factors in the emplacement of the bluestones of Salisbury Plain', The Survey of Bath and District 17 (2002), 57–71
Krupp, EC, 'The Stonehenge chronicles', in In Search of Ancient Astronomies, ed EC Krupp (Harmondsworth, 1984), 77–126
Last, J, Introduction to Heritage Assets: Prehistoric Henges and Circles (English Heritage, London, 2011)
Lawson, A, 'Stonehenge: creating a definitive account', Antiquity 66 (1992), 934–41 [subscription required; accessed 4 March 2015]
Lawson, A, 'The structural history of Stonehenge', in Science and Stonehenge, ed B Cunliffe and C Renfrew, Proceedings of the British Academy 92 (Oxford, 1997), 15–38
Lawson, A, Chalkland: An Archaeology of Stonehenge and Its Region (Salisbury, 2007)
Legg, R, Stonehenge Antiquaries (Sherborne, 1986)
Leivers, M and Moore, C, Archaeology on the A303 Stonehenge Improvement (Salisbury, 2008)
Linford, N, Linford, P and Payne, AW, Stonehenge Monument Field and Barrows, Wiltshire: Report on Geophysical Surveys September (2010), April and July (2011), English Heritage Research Department Report 34-2012 (Swindon, 2012)
Lockyer, N, 'An attempt to ascertain the date of the original construction of Stonehenge from its orientation', Proceedings of the Royal Society 69 (1901), 137–47
Lockyer, N, Stonehenge and Other British Stone Monuments Astronomically Considered, 2nd edn (London, 1909)
Long, W, 'Stonehenge and its barrows', Wiltshire Archaeological and Natural History Magazine 16 (1876), 1–244
Loveday, R, 'The Greater Stonehenge Cursus – the long view', Proceedings of the Prehistoric Society 78 (2012), 341–50 [subscription required; accessed 10 Jan 2017]
Marshall, P, Darvill, T, Parker Pearson, M and Wainwright, G, Stonehenge, Amesbury, Wiltshire: Chronological Modelling, English Heritage Research Department Report 1-2012 (Swindon, 2012)
Maskelyne, NS, 'Stonehenge: the petrology of its stones', Wiltshire Archaeological and Natural History Magazine 17 (1878), 147–60
Mayton, WG, 'Account of the fall of some of the stones of Stonehenge', Archaeologia 13 (1800), 103–6 [accessed 28 Nov 2013]
McClintock, J (ed), The Stonehenge Companion (London, 2006)
Mitchell, H, 'John Herschel visits Stonehenge', British Archaeology 95 (July/Aug 2007), 50–51 accessed 13 March 2018]
Moir, G, 'Hoyle on Stonehenge', Antiquity 53 (1979), 124–9 [subscription required; accessed 4 March 2015]
Mortimer, N, Stukeley Illustrated: William Stukeley's Rediscovery of Britain's Ancient Sites (Sutton Mallett, 2003)
Nash, DJ, Ciborowski, TJR, Ullyott, JS, Parker Pearson, M, Darvill, T, Greaney, S, Maniatis, G and Whitaker, KA, 'Origins of the sarsen megaliths at Stonehenge', Science Advances 6:31 (2020) (accessed 30 July 2020)
Newall, RS, 'Stonehenge', Wiltshire Archaeological and Natural History Magazine 41 (1921), 434–5
Newall, RS, 'Stonehenge', Antiquity 3 (1929), 75–88
Newall, RS, Stonehenge, Wiltshire (Ministry of Works official guidebook, London, 1955)
Newall, RS, 'Stonehenge: a review', Antiquity 30 (1956), 137–41 [subscription required; accessed 4 March 2015]
Newham, CA, 'Stonehenge: a Neolithic observatory', Nature 211 (1966), 456–8 [subscription required; accessed 27 Nov 2013]
Newham, CA, The Astronomical Significance of Stonehenge (Leeds, 1972)
North, JD, Stonehenge: Neolithic Man and the Cosmos (London, 1996)
Parker, NC, Aviation in Wiltshire: A Historical Survey, South Wiltshire Industrial Archaeology Society, History Monograph 5 (1984)
Parker Pearson, M, 'Placing the physical and the incorporeal dead: Stonehenge and changing concepts of ancestral space in Neolithic Britain', in The Space and Place of Death, ed H Silverman and DB Small, Archaeological Papers of the American Anthropological Association 11 (Arlington, 2002), 145–60
Parker Pearson, M, 'The Stonehenge Riverside Project: excavations at the east entrance of Durrington Walls', in From Stonehenge to the Baltic: Living with Cultural Diversity in the Third Millennium BC, ed M Larsson and M Parker Pearson, BAR International Series 1692 (2007), 125–44
Parker Pearson, M, Stonehenge: Exploring the Greatest Stone Age Mystery (London, 2012)
Parker Pearson, M, 'Researching Stonehenge: theories past and present', Archaeology International 16 (2013), 17–83 [subscription required; accessed 10 Jan 2017]
Parker Pearson, M, 'The sarsen stones of Stonehenge', Proceedings of the Geologists' Association 127 (2016), 363–9 [subscription required; accessed 10 Jan 2017]
Parker Pearson, M, Bevins, R, Ixer, R, Pollard, J, Richards, C, Welham, K, Chan, B, Edinborough, K, Hamilton, D, Macphail, R, Schlee, D, Schwenninger, JL, Simmons, E and Smith, M, 'Craig Rhos-y-felin: a Welsh bluestone megalith quarry for Stonehenge', Antiquity 89 (2015), 1331–52 [subscription required; accessed 10 Jan 2017]
Parker Pearson, M, Cleal, R, Marshall, P, Needham, S, Pollard, J, Richards, C, Ruggles, C, Sheridan, A, Thomas, J, Tilley, C, Welham, K, Chamberlain, A, Chenery, C, Evans, J, Knusel, C, Linford, N, Martin, L, Montgomery, J, Payne, A and Richards, M, 'The age of Stonehenge', Antiquity 81 (2007), 617–39 [subscription required; accessed 4 March 2015]
Parker Pearson, M, Chamberlain, A, Jay, M, Marshall, P, Pollard, J, Richards, C, Thomas, J, Tilley, C and Welham, K, 'Who was buried at Stonehenge?' Antiquity 83 (2009), 23–39 [subscription required; accessed 19 Jan 2017]
Parker Pearson, M, Pollard, J, Richards, C, Thomas, J, Tilley, C, Welham, K and Albarella, U, 'Materialising Stonehenge: the Stonehenge Riverside Project and new discoveries', Journal of Material Culture 11 (2006), 227–61 [subscription required; accessed 27 Nov 2013]
Parker Pearson, M, Pollard, J, Richards, C, Thomas, J, Tilley, C and Welham, K, 'The Stonehenge Riverside Project: exploring the Neolithic landscape of Stonehenge', Documenta Praehistoria 35 (2008), 153–66
Parker Pearson, M, Pollard, J, Thomas, J and Welham, K, 'Newhenge', British Archaeology 110 (Jan/Feb 2010), 14–21 [accessed 13 March 2018]
Parker Pearson, M and Ramilisonina, 'Stonehenge for the ancestors: the stones pass on the message', Antiquity 72 (1998), 308–26 [accessed 27 Nov 2013]
Parker Pearson, M, Richards, C, Allen, M, Payne, A and Welham, K, 'The Stonehenge Riverside Project: new approaches to Durrington Walls', Past 45 (2003), 6–8
Parker Pearson, M, Richards, C, Allen, MJ, Payne, A and Welham, K, 'The Stonehenge Riverside Project: research design and initial results', Journal of Nordic Archaeological Science 14 (2004), 45–60
Parker Pearson, M, Richards, C, Pollard, J, Thomas, J and Welham, K, Stonehenge: Making Sense of a Prehistoric Mystery (York, 2015)
Pavel, P, 'Raising the Stonehenge lintels in Czechoslovakia', Antiquity 66 (1992), 389–91 [subscription required; accessed 4 March 2015]
Pearson, T and Field, D, Stonehenge World Heritage Site Project: Stonehenge Down and Triangle, Amesbury, Wiltshire, English Heritage Research Department Report 105-2011 (Swindon, 2011)
Perks, AM, 'Stonehenge: a view from medicine', Journal of the Royal Society of Medicine 96 (2003) 94–7
Petrie, F, Stonehenge: Plans, Description, and Theories (London, 1880)
Phené, JS, 'Existing analogies of Stonehenge and Avebury: researches in the Mediterranean, Wiltshire Archaeological and Natural History Magazine 19 (1881), 235–47
Piggott, S, 'The early Bronze Age in Wessex', Proceedings of the Prehistoric Society 4 (1938), 52–106
Piggott, S, 'The sources of Geoffrey of Monmouth II: the Stonehenge story', Antiquity 15 (1941), 305–19 [subscription required; accessed 4 March 2015]
Piggott, S, 'Stonehenge reviewed', in Aspects of Archaeology in Britain and Beyond, ed WF Grimes (London, 1951), 274–92
Piggott, S, William Stukeley: An Eighteenth-century Antiquary, revised edn (London, 1985)
Piggott, S, 'John Thurnam (1810–1873) and British prehistory', Wiltshire Archaeological and Natural History Magazine 86 (1993), 1–7
Pitts, M, 'The discovery of a new stone at Stonehenge', Archaeoastronomy 4:2 (1981), 16–21
Pitts, M, 'Stones, pits and Stonehenge', Nature 290 (1981), 46–7 [subscription required; accessed 27 Nov 2013]
Pitts, M, 'On the road to Stonehenge: report on the investigations beside the A344 in 1968, 1979, and 1980', Proceedings of the Prehistoric Society 48 (1982), 75–132
Pitts, M, Avebury and Stonehenge: The Greatest Stone Circles in the World (Avebury, 1994)
Pitts, M, Hengeworld, revised edn (London, 2001)
Pitts, M (ed), 'Stonehenge: now what?', British Archaeology 99 (March/April 2008), 10–15 [accessed 13 March 2018]
Pitts, M, 'A year at Stonehenge', Antiquity 83 (2009), 184–94 [subscription required; accessed 4 March 2015]
Pitts, M, Bayliss, A, McKinley, J, Boylston, A, Budd, P, Evans, J, Chenery,C, Reynolds, A and Semple, S, 'An Anglo-Saxon decapitation and burial at Stonehenge', Wiltshire Archaeological and Natural History Magazine 95 (2002), 131–46
Pitts, M and Richards, J, 'A future for Stonehenge', Current Archaeology, 16:5, no. 185 (2003), 186–201
Pollard, J and Ruggles, CLN, 'Shifting perceptions: spatial order, cosmology, and patterns of deposition at Stonehenge', Cambridge Archaeological Journal 11:1 (2001), 69–90 [subscription required; accessed 27 Nov 2013]
Ponting, KG (ed), John Aubrey's Natural History of Wiltshire: A Reprint of the Natural History of Wiltshire (Newton Abbot, 1969)
Prendergast, K, 'Neolithic solar ritual at Stonehenge: mad midsummer or bleak midwinter?', 3rd Stone 45 (2003), 38–43
Pugh, RB and Crittall, E (eds), A History of Wiltshire, Volume I–III (Victoria History of the Counties of England, London, 1957)
Rault, S, 'Rings and recesses: problems in archaeological visibility at Stonehenge', Journal of Theoretical Archaeology 3/4 (1995), 167–78
Renfrew, C, 'Monuments, mobilization and social organisation in Neolithic Wessex', in The Explanation of Culture Change: Models in Prehistory, ed C Renfrew (London, 1973), 539–58
Renfrew, C, 'Setting the scene: Stonehenge in the round', in Science and Stonehenge, ed B Cunliffe and C Renfrew, Proceedings of the British Academy 92 (Oxford, 1997), 3–14
Richards, C and Thomas, J, 'Ritual activity and structured deposition in later Neolithic Wessex', in Neolithic Studies, ed R Bradley and J Gardiner, BAR British Series 133 (Oxford, 1984), 189–218
Richards, J, The Stonehenge Environs Project, HBMCE Archaeological Report 16 (English Heritage, London, 1990)
Richards, J, Beyond Stonehenge, 2nd edn (Salisbury, 1991)
Richards, J, Stonehenge (London, 1991)
Richards, J, Exploring the Stonehenge Landscape (Swindon, 1996)
Richards, J, Stonehenge: A History in Photographs (English Heritage, London, 2004)
Richards, J, Stonehenge: The Eternal Mystery in Pictures (English Heritage, London, 2006)
Richards, J, Inspired by Stonehenge: A Celebration of the Weird and Wonderful (Salisbury, 2009)
Richards, J, Stonehenge: The Story So Far, revised edn (English Heritage, London, 2013)
Richards, J, Stonehenge (English Heritage guidebook, London, 2013) [buy the guidebook]
Richards, J and Whitby, M, 'The engineering of Stonehenge', in Science and Stonehenge, ed B Cunliffe and C Renfrew, Proceedings of the British Academy 92 (Oxford, 1997), 231–56
Robinson, JH, 'Sunrise and moonrise at Stonehenge', Nature (1970), 225, 1236–7
Robinson, PA, 'Durotrigian coin from Stonehenge', Wiltshire Archaeological and Natural History Magazine 84 (1991), 119–20
Ruggles, C, 'Astronomy and Stonehenge', in Science and Stonehenge, ed B Cunliffe and C Renfrew, Proceedings of the British Academy 92 (Oxford 1997), 203–30
Ruggles, C, Astronomy in Prehistoric Britain and Ireland (London and New Haven, 1999)
Ruggles, CLN, 'Sun, moon, stars and Stonehenge', Archaeoastronomy 24 (1999), 83–8
Scarre, C, 'Misleading images: Stonehenge and Brittany', Antiquity 71 (1997), 1016–20 [subscription required; accessed 4 March 2015]
Scourse, JD, 'Transport of the Stonehenge bluestones: testing the glacial hypothesis', in Science and Stonehenge, ed B Cunliffe and C Renfrew, Proceedings of the British Academy 92 (Oxford, 1997), 271–314
Sherratt, A, 'Why Wessex? The Avon route and river transport in later prehistory', Oxford Journal of Archaeology 15:2 (1996), 211–34
Sims, L, 'The "solarization" of the moon: manipulated knowledge at Stonehenge', Cambridge Archaeological Journal 16:2 (2006), 191–207 [subscription required; accessed 27 Nov 2013]
Smith, G, 'Excavations of the Stonehenge Avenue at West Amesbury, Wiltshire', Wiltshire Archaeological and Natural History Magazine 68 (1973), 42–56
Smith, G, 'Excavations in the Stonehenge car park', Wiltshire Archaeological and Natural History Magazine 74/75 (1981), 181
Smith, J, Choir gaur; the grand orrery of the ancient Druids commonly called Stonehenge, on Salisbury Plain, astronomically explained in the earliest ages, for observing the motions of the heavenly bodies (Salisbury, 1771)
Souden, D, Stonehenge: Mysteries of the Stones and Landscape (London, 1997)
Stevens, F, Stonehenge To-day and Yesterday (London, 1927)
Stone, EH, 'The age of Stonehenge', Antiquaries Journal 3 (1923), 130–34 [subscription required; accessed 27 Nov 2013]
Stone, EH, Stonehenge: Concerning the 4 Stations (1923)
Stone, EH, The Stones of Stonehenge (London, 1924)
Stone, EH, 'The method of erecting the stones of Stonehenge', Wiltshire Archaeological and Natural History Magazine 42 (1924), 446–56
Stone, J, 'The Stonehenge Cursus and its affinities', Archaeological Journal 104 (1948), 7–19
Stone, P, 'The Stonehenge we deserve?', Minerva 10:3 (1999), 22–5
Stone, P, 'Stonehenge – a final solution?', Public Archaeology 5:3 (2007), 139–49
Stukeley, W, Stonehenge, A Temple Restor'd to the British Druids (London, 1740) [accessed 28 Nov 2013]
Teasdale, W, Age and Origin of Stonehenge: Astronomical Theories (1899)
Thatcher, AR, 'The Station Stones at Stonehenge', Antiquity 50 (1976), 144–6
Thom, A, 'Stonehenge', Journal of Historical Astronomy 5 (1974), 71–90
Thom, A, 'Stonehenge as a possible lunar observatory', Journal of Historical Astronomy 6 (1975), 19–30
Thomas, HH, 'The source of the stones of Stonehenge', Antiquaries Journal 3 (1923), 239–60 [subscription required; accessed 27 Nov 2013]
Thomas, J, Marshall, P, Parker Pearson, M, Pollard, J, Richards, C, Tilley, C and Welham, K, 'The date of the Greater Stonehenge Cursus', Antiquity 83 (2009), 40–53 [subscription required; accessed 4 March 2015]
Thorpe, RS, Williams-Thorpe, O, Jenkins, DG and Watson, J, 'The geological sources and transport of the bluestones of Stonehenge, Wiltshire, UK', Proceedings of the Prehistoric Society 57 (1991), 103–57
Thurnam, J, 'On an incised marking on the impost of the Great Trilithon at Stonehenge', Wiltshire Archaeological and Natural History Magazine 9 (1866), 268–77
Till, R, 'Songs of the stones: the acoustics of Stonehenge', in Sounds of Stonehenge, ed S Banfield, British Archaeological Report 504 (2009)
Tilley, C, Richards, C, Bennett, W and Field, D, 'Stonehenge – its landscape and architecture: a re-analysis', in From Stonehenge to the Baltic: Living with Cultural Diversity in the Third Millennium BC, ed M Larsson and M Parker Pearson, BAR International Series 1692 (2007), 183–212
Trotter, AP, 'Stonehenge as an astronomical instrument', Antiquity 1 (1927), 42–53
Vatcher, G and Vatcher, F de M, 'Excavation of three post-holes in the Stonehenge car-park', Wiltshire Archaeological and Natural History Magazine 68 (1973), 57–63
Wainwright, GJ, 'Future directions for the study of Stonehenge and its landscape', in Science and Stonehenge, ed B Cunliffe and C Renfrew, Proceedings of the British Academy 92 (Oxford, 1997), 335–41
Wainwright, GJ and Longworth, IH, Durrington Walls: Excavations 1966–1968 (London, 1971)
Welham, K, Shaw, L, Dover, M, Manley, H, Parker Pearson, M, Pollard, J, Richards, C, Thomas, J and Tilley, C, 'Google Under-the-Earth: seeing beneath Stonehenge using Google Earth – a tool for public engagement and the dissemination of archaeological data', Internet Archaeology 40 (2015) [accessed 10 Jan 2017]
Wheatley, D, A New View of Stonehenge (Swindon, 1998)
Whittle, AWR, 'Remembered and imagined belongings: Stonehenge in its traditions and structures of meaning', in Science and Stonehenge, ed B Cunliffe and C Renfrew, Proceedings of the British Academy 92 (Oxford, 1997), 145–66
Williams-Thorpe, O, Green, CP and Scourse, JD, 'The Stonehenge bluestones: discussion', in Science and Stonehenge, ed B Cunliffe and C Renfrew, Proceedings of the British Academy 92 (Oxford, 1997), 315–18
Williams-Thorpe, O, Jenkins, DG, Jenkins, J and Watson, JS, 'Chlorine-36 dating and the bluestones of Stonehenge', Antiquity 69 (1995), 1019–20 [subscription required; accessed 4 March 2015]
Williams-Thorpe, O, Jones, MC, Potts, PJ and Webb, PC, 'Preseli dolerite bluestones: axe-heads, Stonehenge monoliths and outcrop sources', Oxford Journal of Archaeology 25:1 (2006), 29–46 [subscription required; accessed 27 Nov 2013]
Willis, C, Marshall, P, McKinley, J, Pitts, M, Pollard, J, Richards, C, Richards, J, Thomas, J, Waldron, T, Welham, K and Parker Pearson, M, 'The dead of Stonehenge', Antiquity 90 (2016), 337–56 [subscription required; accessed 10 Jan 2017]
Woodward, AB and Woodward, PJ, 'The topography of some barrow cemeteries in Bronze Age Wessex', Proceedings of the Prehistoric Society 62 (1996), 275–92
Worthington, A, 'A brief history of the summer solstice at Stonehenge', 3rd Stone 42 (2002), 41–7
Worthington, A, Stonehenge: Celebration and Subversion (Loughborough, 2004)
Worthington, A, The Battle of the Beanfield (Teignmouth, 2005)
Wrigley, CG, 'Stonehenge from without', Antiquity 63 (1989), 746–52 [subscription required; accessed 4 March 2015]
Young, C, Chadburn, A and Bedu, I, Stonehenge World Heritage Site Management Plan 2009 (English Heritage, London, 2009)
Unpublished Work
Coady, I, 'What is the nature and extent of early Holocene activity within the Stonehenge environs?' Undergraduate thesis, School of Conservation Sciences, Bournemouth University (2004)
Darvill, T, 'Stonehenge Conservation and Management Programme: a summary of archaeological assessments and field evaluations undertaken 1990–1996', Bournemouth: Timothy Darvill Archaeological Consultants for English Heritage and the National Trust (1997)
Giavarini, VJ and James, PW, 'Lichen survey of Stonehenge, Amesbury, Wiltshire' (1994)
Parker Pearson, M, Pollard, J, Tilley, C, Thomas, J, Richards, C, Welham, K, Albarella, U, Allen, M, Cleal, R, Knusel, C, Lewis, H, Linford, N, Payne, A, Scaife, R and Schmidt, A, 'Stonehenge Riverside Project 2004' (2005)
Parker Pearson, M, Pollard, J, Tilley, C, Thomas, J, Richards, C and Welham, K, 'The Stonehenge Riverside Project, interim report 2005' (2006)
Parker Pearson, M, Pollard, J, Richards, C, Thomas, J, Tilley, C and Welham, K, 'The Stonehenge Riverside Project, summary interim report on the 2006 season' (2007)
Parker Pearson, M, Pollard, J, Richards, C, Thomas, J, Tilley, C and Welham, K, 'Stonehenge Riverside Project 2007 (interim report)' (2008)
Parker Pearson, M, Allen, M, Bayer, O, Casswell, C, Chan, B, French, C, Garwood, P, Nunn, B, Pitts, M, Pollard, J, Pullen, B, Richards, C, Richards, J, Robinson, D, Rylatt, J, Shaw, D, Teather, A and Thomas, J, 'Stonehenge Riverside Project (2008): interim report' (2008)
Parker Pearson, M, Pollard, J, Thomas, J, Welham, K, Rylatt, J, Casswell, C, Chan, B, Dover, M and Nunn, M, 'Excavations at the riverside end of Stonehenge Avenue, Stonehenge Riverside Project 2009 (incorporating 2008)' (2009)
Parker Pearson, M and Cox Willis, C, 'Burials and builders of Stonehenge: social identities in late Neolithic and Chalcolithic Britain', paper presented at third Megalithic Studies Group Meeting May 2010 (2010)