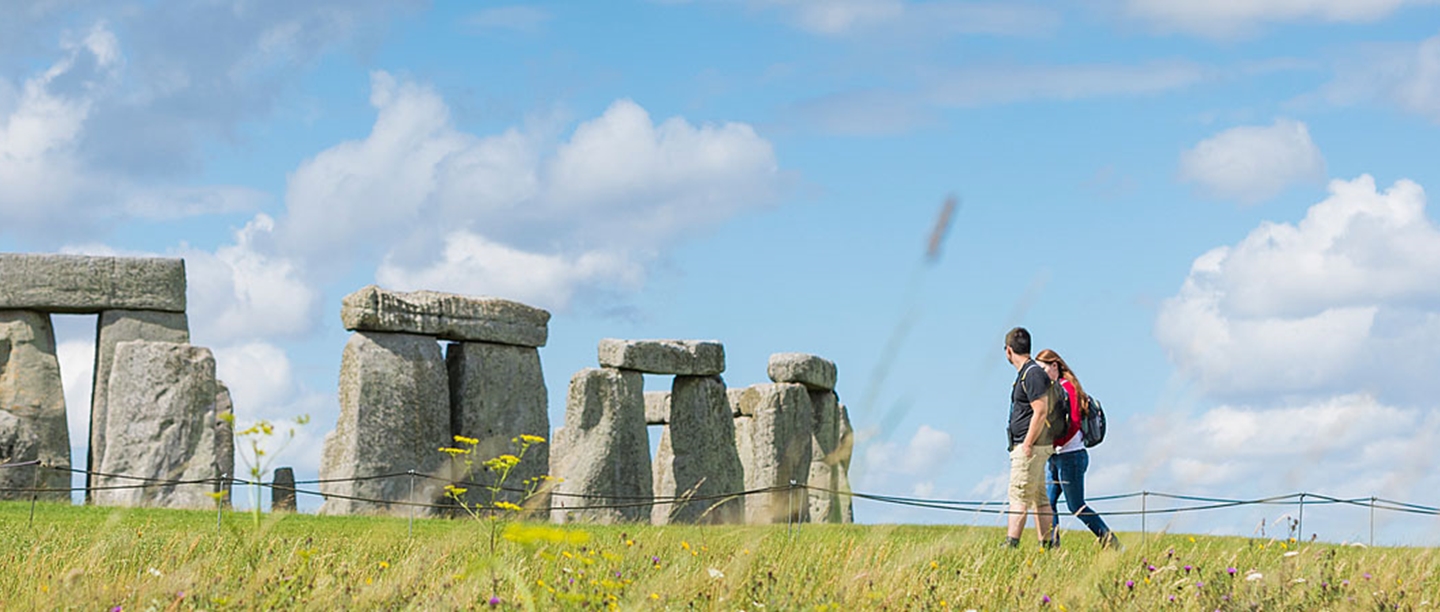 Itineraries
We've developed some itineraries to help you really make the most out of your time at Stonehenge. From a couple of hours, to a morning or a whole day, however long you spend with us we've plenty to keep you busy!
Great West Way
The Great West Way is a touring route, following 500 miles of navigable routes, roaming through idyllic countryside, quaint villages and elegant towns
At one end you have London, with its world-renowned royal sights and rich cultural heritage. Then at the other, Bath and Bristol - close neighbours geographically, but with distinct personalities. While Bath is loved for its classical Georgian architecture and romantic literary connections, Bristol is a riot of alternative art, music and dining experiences, famous for nurturing pioneering spirits Brunel and Banksy.
Stonehenge lies along the route, nestled between characterful villages like Pewsey, the historic market towns of Salisbury and Devizes and plenty of lush, green landscapes.
Discover the Great West Way touring route and plan a slow trip to your next big adventure.
Discover Your Way
Cycle through historic Wiltshire
From Old Sarum to Stonehenge to Woodhenge - visit some of Wiltshire's most historically important sites along the Wiltshire Cycle Way.
Discover more