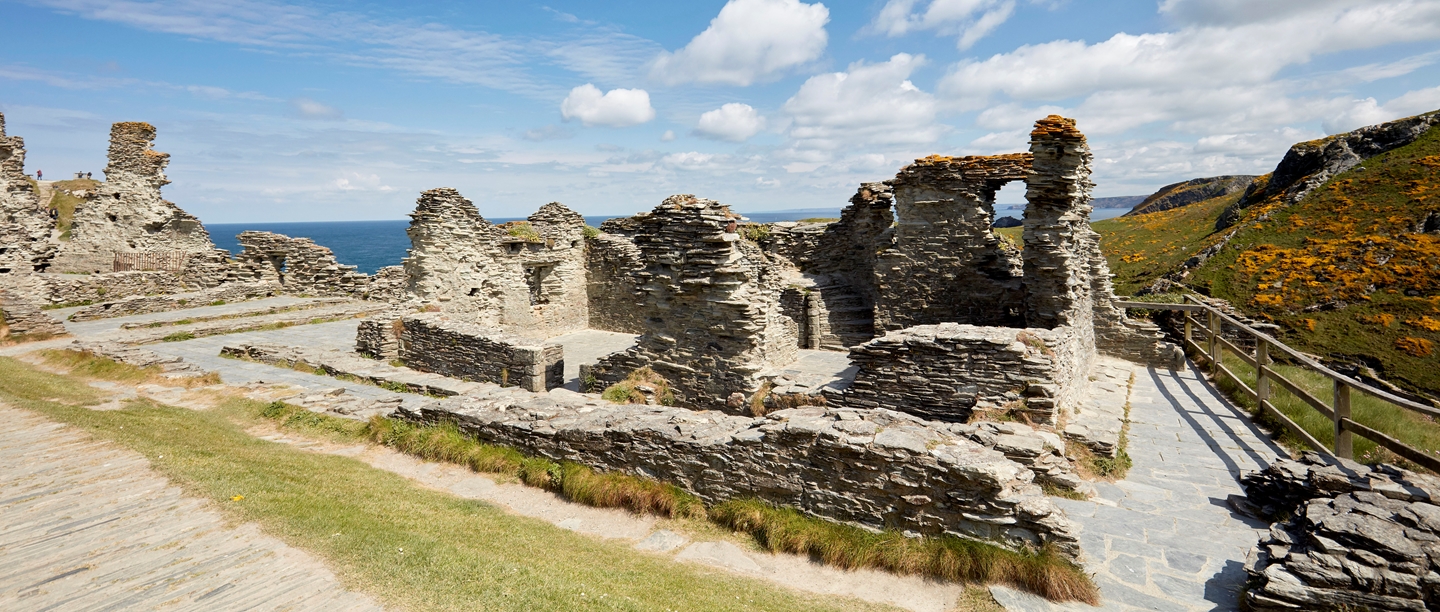 Schools
With a history stretching as far back as the Romans, and the ruins of a medieval castle to explore, Tintagel Castle is an ideal destination for inspirational learning.
"Enjoyed the fantastic scenery and the stories and I'm sure that most will return again and again!"

KS2 Teacher
Wadebridge, Cornwall
Curriculum links
KS1-3 History: Local History Study
KS1 History: How people's lives have shaped this nation and how Britain has influenced and been influenced by the wider world.
KS2 History: How several aspects of national history are reflected in the locality, a study of history or a site dating from a period beyond 1066 significant in the locality.
KS3 History: Development of Church, state and society in Medieval Britain 1066-1509, ideas, political power, industry and empire in Britain 1745-1901.
Free Self-led Visits
Standing half on the mainland and half on a jagged headland projecting into the Atlantic, Tintagel Castle is one of the most spectacular historic sites in Britain. Its association with King Arthur also makes it one of the most famous, although the history of the site stretches back centuries before the first tales of Arthur. Use our downlaodable Hazard Information sheet below, to help you plan your trip.
Enquire now
Plan Your Visit
We have a wide range of materials to support your visit and make school trip planning easy. You can find all our site-specific information and tools below, and for Covid-19 risk assessments and measures we've got in place please visit our what to expect page.
Download our free resources to help you make the most out of your visit and create unique learning experiences before, during and after your trip. We also offer free planning visits for group leaders once you have made a booking. Visit our bookings page to start planning your trip!