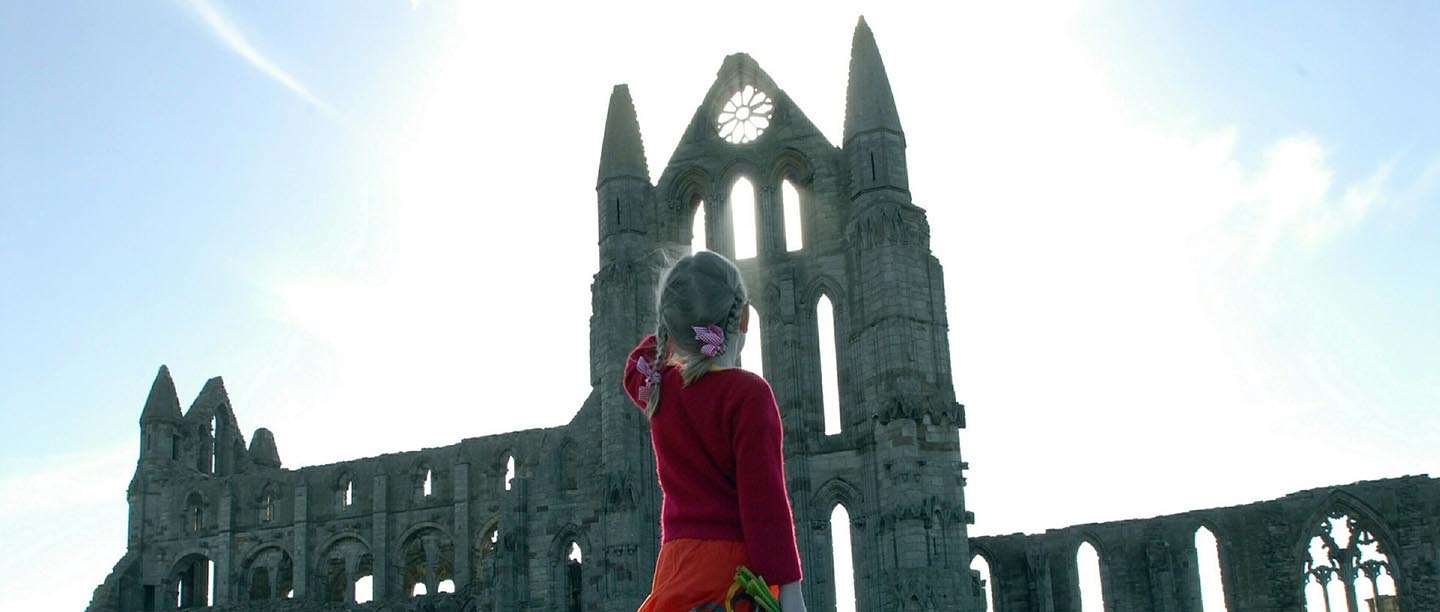 Schools
A school visit to Whitby Abbey is a unique experience where we offer free self-led visits. Having endured coastal erosion and stormy weather, destruction during the Dissolution of the Monasteries under the rule of King Henry VIII and shellfire from German naval ships during the First World War, Whitby Abbey remains an iconic landmark along the North Yorkshire coastline. But what was life like at the founding monastery during the 7th century?
Curriculum links
A visit to Whitby Abbey offers curriculum links across 3 key stages:
KS1: significant historical events, people and places in their own locality
KS2: Anglo-Saxon art and culture
KS2: Christian conversion
KS2: a study over time tracing how several aspects of national history are reflected in the locality (this can go beyond 1066)
KS2: a study of an aspect of history or a site dating from a period beyond 1066 that is significant in the locality.
KS3: a study over time, testing how far sites in their locality reflect aspects of national history (some sites may predate 1066)
KS3: a study of an aspect or site in local history dating from a period before 1066
Free Self-led Visits
We offer free entry to qualifying learning groups. Book a free education visit and lead your visit to Whitby Abbey in your own way. Download our Teachers' Kit for site information and activity suggestions for before, during and after your visit.
ENQUIRE NOW
Plan Your Trip
Facilities

TRAIL: The Whitby Heritage Trail encourages you and your students to discover more about Whitby's history and heritage, and can be booked in advance.
RESOURCE: Our performing Arts resource enables students to bring the abbey to life through drama and story-telling using Flip Cams. This resource should be booked in advance
SHOP: The gift shop sells a range of delightful souvenirs, including items made of Whitby Jet, wine, books and many other English Heritage gifts. School goodie bags available - please ring site for details
VISITOR CENTRE: The interactive visitor centre in the Cholmley Mansion brings to life the history of the abbey and houses many archaeological finds. Your group can book to use this facility.
PARKING: Parking is located 10 metres from the entrance.
LUNCH: Plenty of room for picnics in the grounds; however, we have no wet weather cover.
How to book

0370 333 0606

Education Opening Times

April to September: 10:00 - 18:00
October: 10:00 - 17:00
November to March: Closed