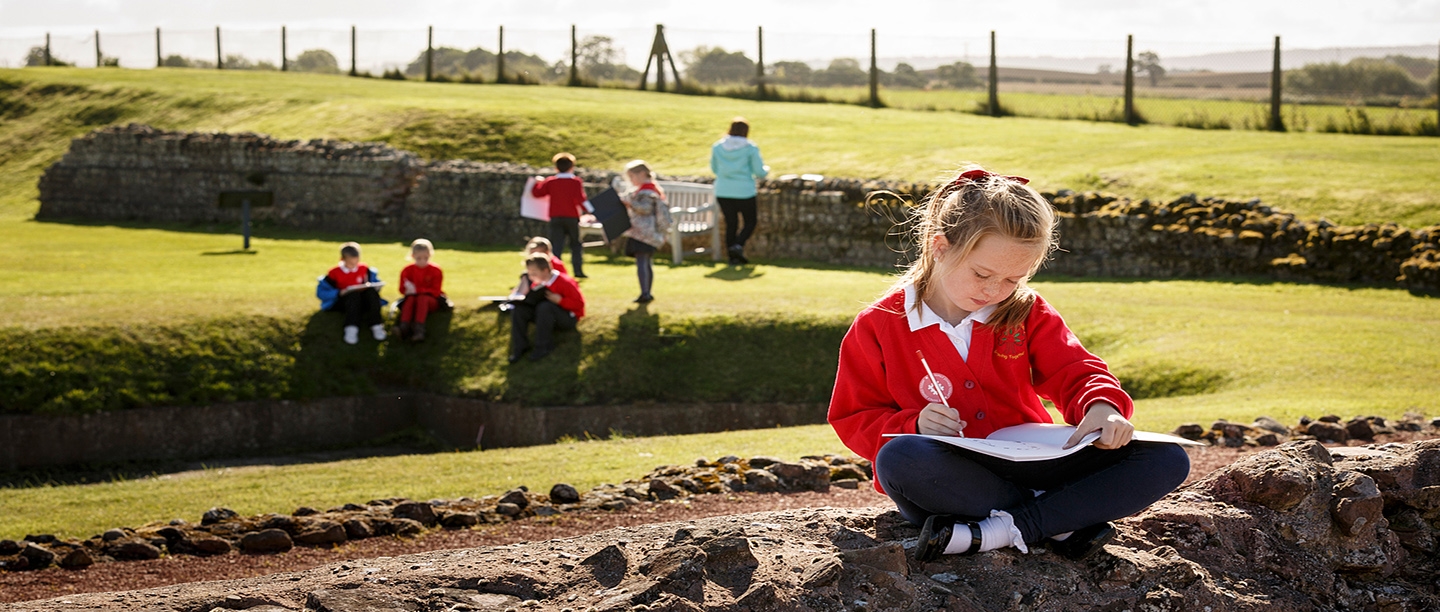 Schools
A school visit to Wroxeter Roman City is truly a unique experience. Book a free self-led visit, or allow our experts to guide your students through the remains of what was once one of the largest towns in Roman Britain.
Curriculum Links
Wroxeter Roman City provides cross-curricular links across numerous subjects in a fun and engaging way.
KS1-3 History: Local History Study
KS1 History: How people's lives have shaped this nation and how Britain has influenced and been influenced by the wider world
KS2 History: The Roman Empire and its impact on Britain: Julius Caesar's attempted invasion in 55 - 54 BC, the Roman Empire by AD 42 and the power of its army; successful invasion by Claudius and conquest; the 'Romanisation' of Britain and the impact of technology, culture and beliefs
KS2-3 History: The legacy of Greek or Roman culture (art, architecture or literature) on later periods in British history, including the present day
KS3 History: Study of an aspect or theme in British history from before 1066
Free Self-Led Visits
Book your free self-led visit to Wroxeter Roman City. You and your class can walk in the footsteps of the citizens and slaves of the infamous Roman Empire and exercise where Roman citizens would have trained over 2000 years ago.
Enquire now
Expert-Led Discovery Visits
Let us inspire your students with a Discovery Visit at Wroxeter Roman City, led by one of our experts. Our sessions have been developed especially to provide fun and inspiring education activities for your class, bringing history and the curriculum to life. Sessions from £100 per group.
Our Discovery Visits have been adapted to follow health and safety guidelines and will still offer your students a quality and fun learning experience.
FIND OUT MORE
Plan Your Trip
We have a wide range of materials to support your visit and make school trip planning easy. You can find all our site-specific information and tools below, and for Covid-19 risk assessments and measures we've got in place please visit our what to expect page.
Download our free resources to help you make the most out of your visit and create unique learning experiences before, during and after your trip. We also offer free planning visits for group leaders once you have made a booking. Visit our bookings page to start planning your trip!