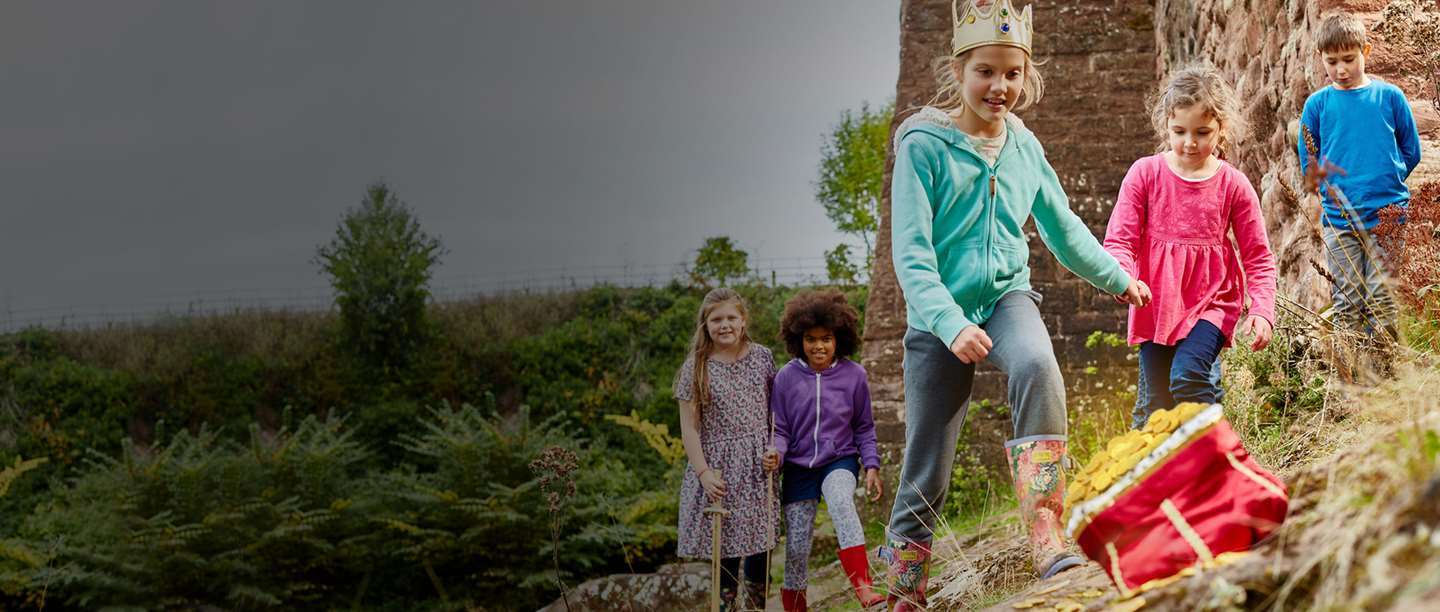 Easter Crafts and Activities
Adventurers are needed to discover hidden treasure this Easter. Improve your skills with our hands-on crafts and activities to make sure you are prepared for a journey into the past.
HANDS-ON EASTER CRAFTS FOR KIDS
Brave adventurers need to make sure their skills are top notch before taking part in one of our Easter Adventure Quests.
Have a go at each of our activities and gain a boost to your attack, defence and wisdom skills. You'll soon be ready to crack the clues and find the treasure!
No adventure is complete without a trusty sword at your side. Take a look at our instructions for making your own out of cardboard and improve your swordsmanship.

Discover the art of heraldry

Show your true colours to a friend by making your own heraldry. Follow our guide to find out all about it, download a heraldic charge animal or beast and craft your very own piece of history.

Make sure you are prepared for your adventure by making your own shield to boost your defence. Decorate it with your own heraldic design and have the best looking protection around.
Kids go free
With free entry for up to six accompanying children and unlimited access to over 400 historic places, a year of adventure awaits you and your family when you become a Member.
Join
Family events

Find your next historical adventure for you and your family. In rain or shine we've got something to entertain the whole family.

Days out with Dogs

Enjoy a great day out with your dog at an English Heritage property. There are plenty of dog-friendly sites across the whole of England for your furry friend.

Top 10 Castles

If you could be king of any castle, which would you choose? That's what we asked our Facebook fans, and here are the top 10 choices.