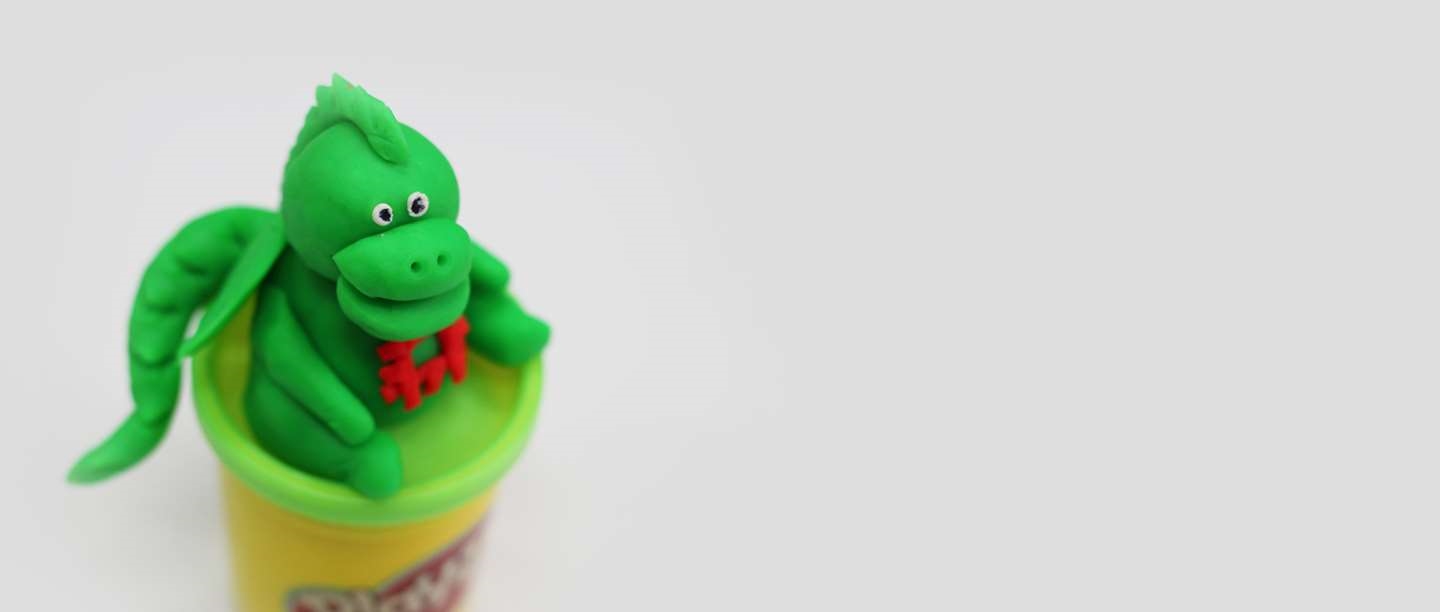 HOW TO MAKE A CLAY DRAGON
Dragons are one of the most well known mythical beasts around, so why not follow our guide to make your own?
1. CHOOSE YOUR COLOUR
The first step to making a dragon out of modelling clay is to pick a colour. Will yours be a friendly green dragon? Or perhaps his scales will be red to match his fiery breath?
Grab your clay of choice, stick your fingers into a big ball of brightly coloured mess and get creative.
2. CREATE YOUR PIECES
If you're feeling artistic, why not dive in and start squishing and squashing your clay and mould it into the shape of your dragon? These mythical beasts can be all sorts of shapes and sizes, so there is no right or wrong way to do this.
Or, if you want to make your dragon look like ours, you can make each section of its body separately:
1) A spiny tail
2) A large ball for the body
3) Two smaller balls for the head and mouth
4) Two legs
5) Two arms
6) A pair of wings
7) Spines for the dragons back
3. ASSEMBLE YOUR DRAGON
Now it's time to bring all your pieces together. If you would like your dragon to be more sturdy, you can use a wooden stirrer or a cocktail stick (be careful of the pointy bits) to connect your separate parts of the dragon.
4. NAME YOUR DRAGON
Your dragon has taken shape, you just need to give him some eyes otherwise he'll be bumping into things. You could take a tub of white clay and squish it into two small balls for his eyes, and colour in his pupils with a black pen.
You can also add a special emblem to your dragon's belly. Can you tell where our dragon's emblem comes from?
No dragon is complete without a name, so make sure you decide what to call yours. Your dragon is now finished, but what adventures will you go on together?