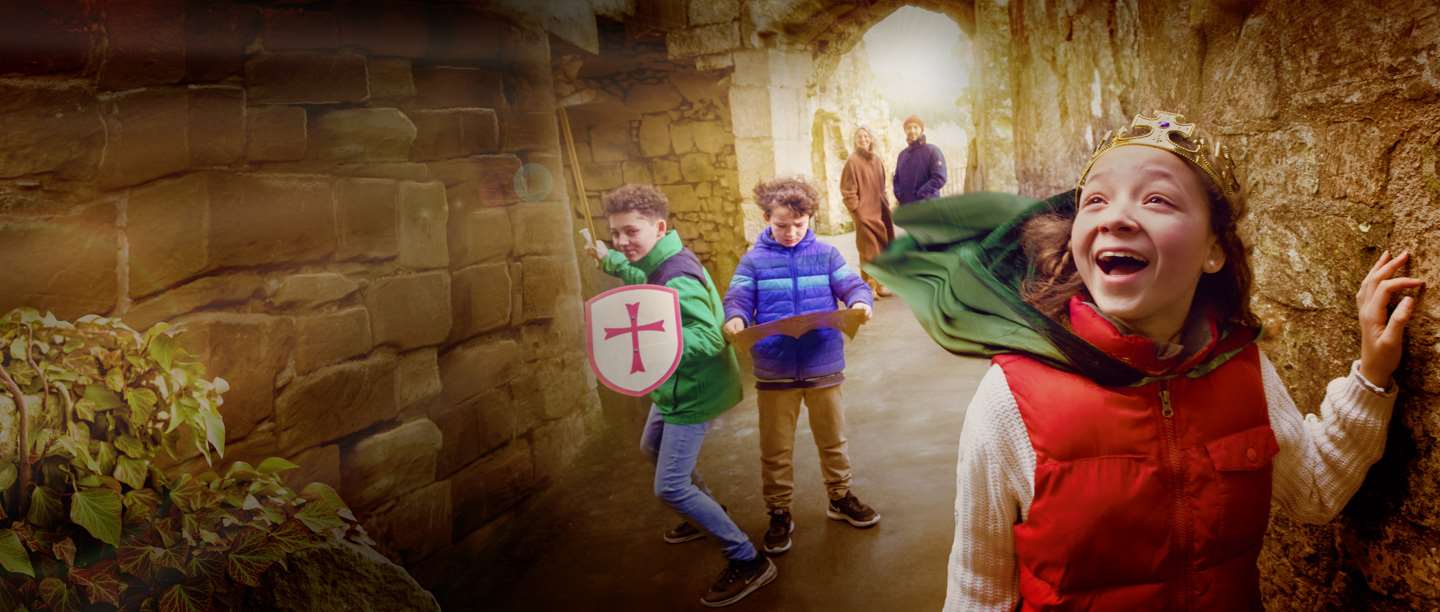 EASTER 2021: FAMILY ACTIVITIES
Step into spring this Easter at over 60 historic sites across the country. Our historic grounds and gardens are perfect family-friendly spaces, and between 29 March – 18 April 24 sites are hosting outdoor Easter Adventure Quests. Explore the outdoor trails, crack the clues and search for dragon eggs to win your chocolate reward.

Our sites are all Covid-secure, and there are extra measures in place to help keep everyone safe. When you're planning your Easter adventure, please bear in mind the government's advice to minimise travel.
Find out which sites are open, or see below to find an Adventure Quest near you.
On this page you can also find ideas for Easter crafts, catch up with Mrs Crocombe or dig deeper into England's Easter traditions and customs.
EASTER ACTIVITIES FOR KIDS
Check out our 'how to' videos and activity guides below to help prepare for one of our Easter Adventure Quests.
How to Make Saffron Buns
Join Mrs Crocombe, the Victorian cook, as she shows you how to create your own Saffron Buns.
They are a lovely treat, guaranteed to bring a bit of colour to any Easter table.
Watch on YouTube
Podcast: The History of the Easter Hunt
Step into England's story with the English Heritage podcast.
Join presenter Charles Rowe and Senior Properties Historian Andrew Hann to discover how the seasonal tradition of the Easter egg hunt started, how the tradition has evolved, and when natural eggs were replaced by the chocolate variety we're more familiar with today.
Listen on soundcloud