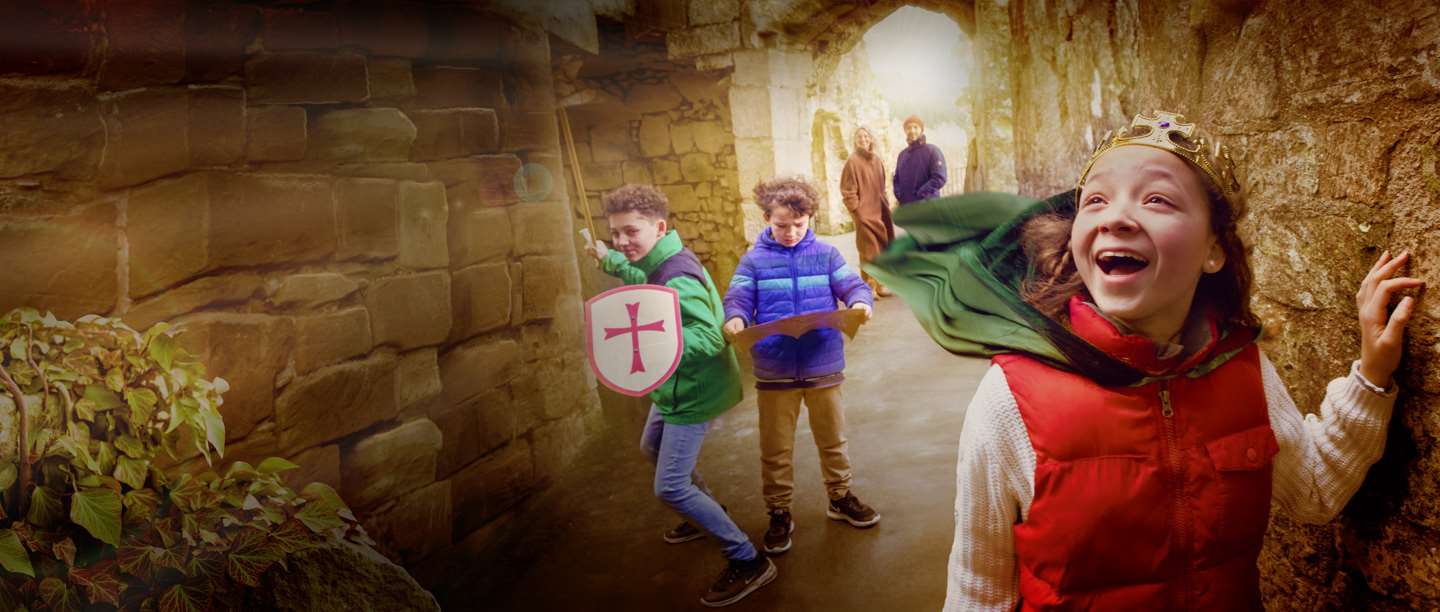 EASTER 2021: FAMILY ACTIVITIES
Looking for inspiration this Easter?
Join us on a legendary quest as you explore our outdoor trails, crack the clues and search for the dragon eggs on our quest boards. More details on participating sites and how to book coming soon...
You can also take a look at our crafts and activities section below for ideas on how to keep the family occupied. Explore our in-depth historical blogs, step into Mrs Crocombe's kitchen, or catch up with the English Heritage podcast.
EASTER ACTIVITIES FOR KIDS
Check out our 'how to' videos and activity guides below to help prepare for one of our Easter Adventure Quests.
How to Make Saffron Buns
Join Mrs Crocombe, the Victorian cook, as she shows you how to create your own Saffron Buns.
They are a lovely treat, guaranteed to bring a bit of colour to any Easter table.
Watch on YouTube
Why do we have Easter Eggs?

How did the egg come to represent Easter? Discover some of the theories, explore the traditions that have come and gone over the centuries, and find out how to make your own traditional Easter Egg.

Saxon Easter customs and where they survived

Easter gives us an insight into the customs of ordinary Saxons, before the Norman Conquest changed the culture of England. Rowena Willard-Wright, Senior Curator of Collections and Interiors, explains how.

Dragons and their Origins

Where did the dragon myth originate, and why are dragon stories so widespread across at least two continents? Carolyne Larrington, Professor of medieval European literature at the University of Oxford, investigates.
Podcast: The History of the Easter Hunt
Step into England's story with the English Heritage podcast.
Join presenter Charles Rowe and Senior Properties Historian Andrew Hann to discover how the seasonal tradition of the Easter egg hunt started, how the tradition has evolved, and when natural eggs were replaced by the chocolate variety we're more familiar with today.
Listen on soundcloud