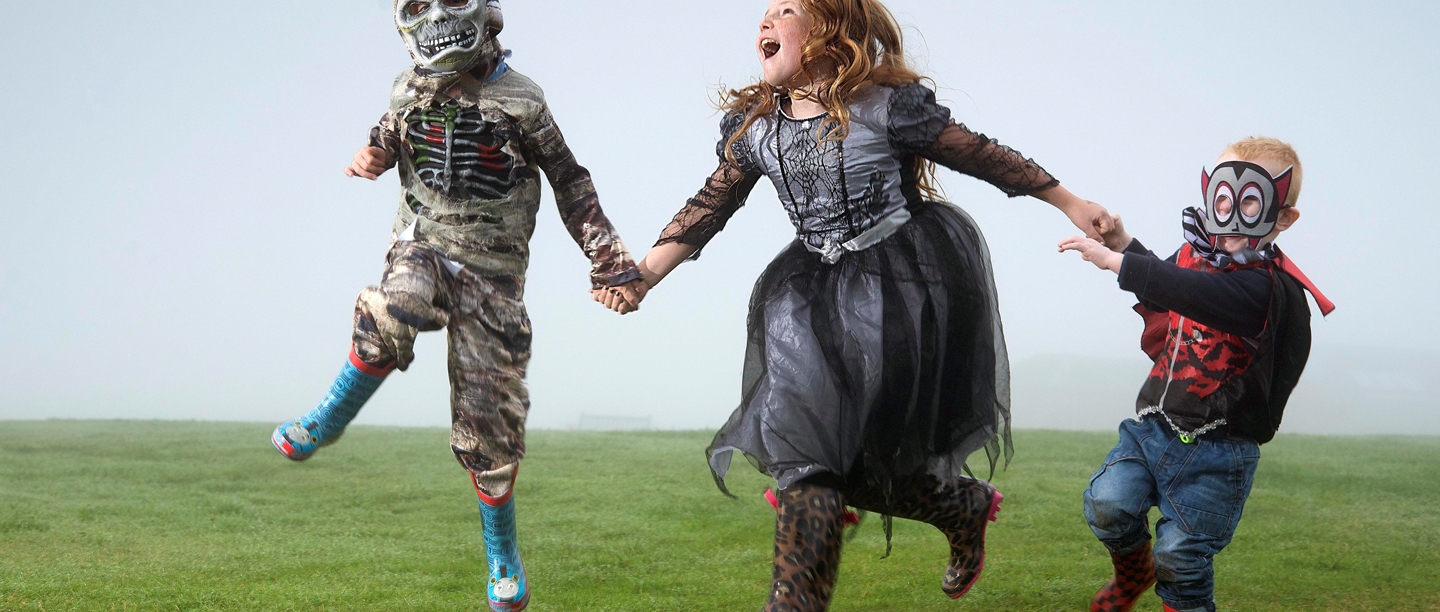 Halloween Events 2022
Grab your broomsticks for a ghoulishly great day out at our Halloween events taking place across the country.
Need fiendish family fun to entertain your little monsters? Try our adventure trail or head out after dark on a spooky woodland walk.
We've planned activities for ghost hunting grown-ups too. Gather your friends for an adults-only evening tour of our spookiest historic places, and uncover the darker side of history.
Keep an eye out for more Halloween 2022 events, which will be added to this page later in the year.
A BRIEF HISTORY OF HALLOWEEN

Many people herald carved pumpkins, trick-or-treating and fancy dress as an Americanised festival. But did you realise that most of these activities are rooted in European folklore and tradition?

The History of Costume in England

Fashion Historian Amber Butchart explores the historical origins of costume and investigates the transition from aristocratic affairs to the popular parties we all love today.

WHY WE CARVE PUMPKINS

Halloween would be complete without a pumpkin carved with a frightening face. But what's the origin of this terrifying tradition? Prepare yourself for shocks and surprises!
Spooky Stories from History
WITCHCRAFT: EIGHT MYTHS AND MISCONCEPTIONS

From the Salem Witch Trials to the witches of Macbeth, the figure of the witch is embedded in our culture. The problem is that most of what we think we know is wrong. Professor Diane Purkiss debunks eight of the most common myths about witchcraft.

A HISTORY OF PIRATES OF ENGLAND

Tales of swashbuckling pirates have been around for centuries, but beyond the thrills and spills of fiction, who were the real pirates? In this article, English Heritage's Senior Historian Paul Pattison reveals the unexpected faces of England's notorious pirates.

WHERE MARK HADDON FOUND HIS 'GHOSTS' AT THE YORK COLD WAR BUNKER

We challenged seven leading contemporary authors, to visit our historic places for inspiration to craft an original ghost story for our new book 'Eight Ghosts'. Discover the inspiration behind Mark Haddon's story, inspired by the York CCold War Bunker.
How To Carve A Halloween Turnip
Why not carve a turnip this Halloween instead of a pumpkin? Find out where this old tradition came from and discover how to carve your own turnip to terrify the trick-or-treaters with this Halloween.
Watch on YouTube
Get ready to step into the past this Halloween, with these cool dress-up ideas!
Spooktacular Halloween activities
Get ready for Halloween with our selection of activity ideas! Do you know why we carve Halloween pumpkins? Read our history of pumpkins to find out, then have a go at carving your own! Plus, get creative and make a scary mythical beast mask, cook up some spooky recipes or light up a dark night with a crafty castle lantern!