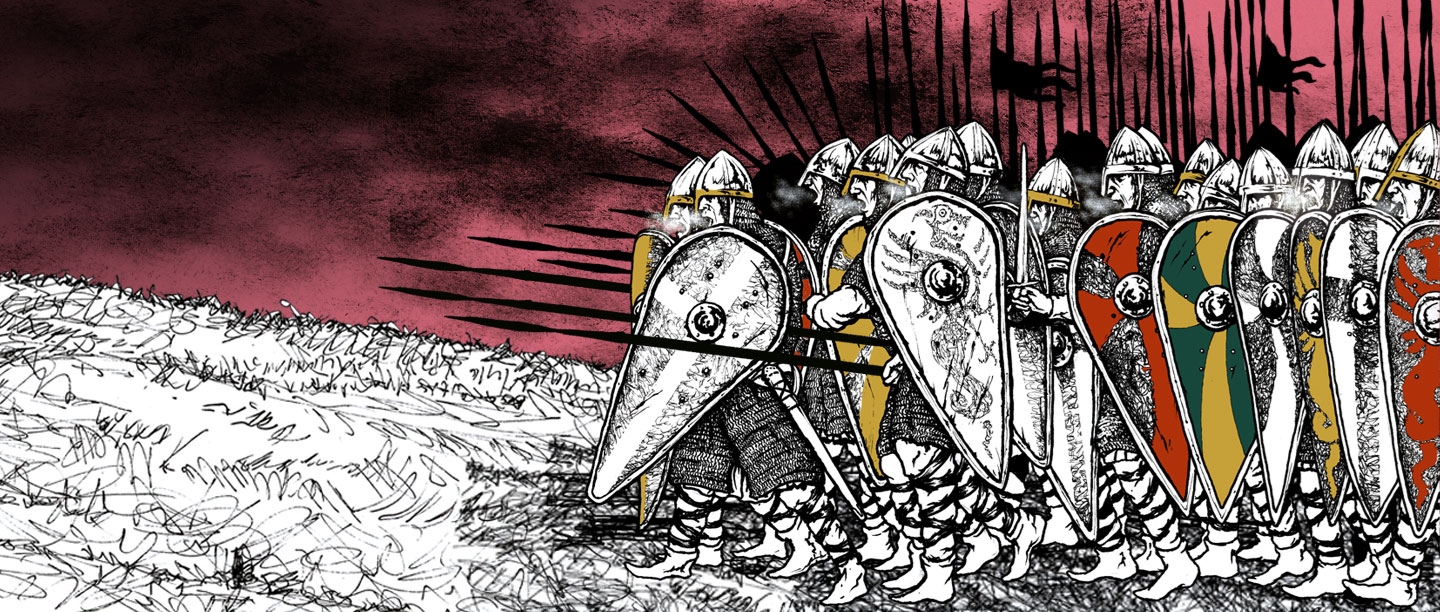 The story of 1066
with illustrations by Matthew Ryan
Instructions
NAVIGATE: When each scene ends, click the 'Next' button to move on to the next chapter. Click 'Previous' to return to anything you missed or want to see again.
COLLECT: There are 10 hidden items to collect throughout this story. Once you think you've spotted one, select it to add it to your bag. You can click on your bag at any time to see how many you have left to collect.
QUIZ: Once you've finished scrolling through the events of 1066, and you have discovered all of the collectibles, you can test your knowledge with our quiz. Will you be an Saxon Farmer? Or perhaps a Chronicler? Or will you conquer all as William, Duke of Normandy himself?
Please note: The Story of 1066 animation is not designed for small mobile devices. For the best experience, use your computer, laptop or tablet.
Now take the quiz
Have you watched the animation? Did you find all the collectibles?
Now take our 1066 quiz to test your knowledge of events and find our whether you are Norman or Saxon.
Take the quiz