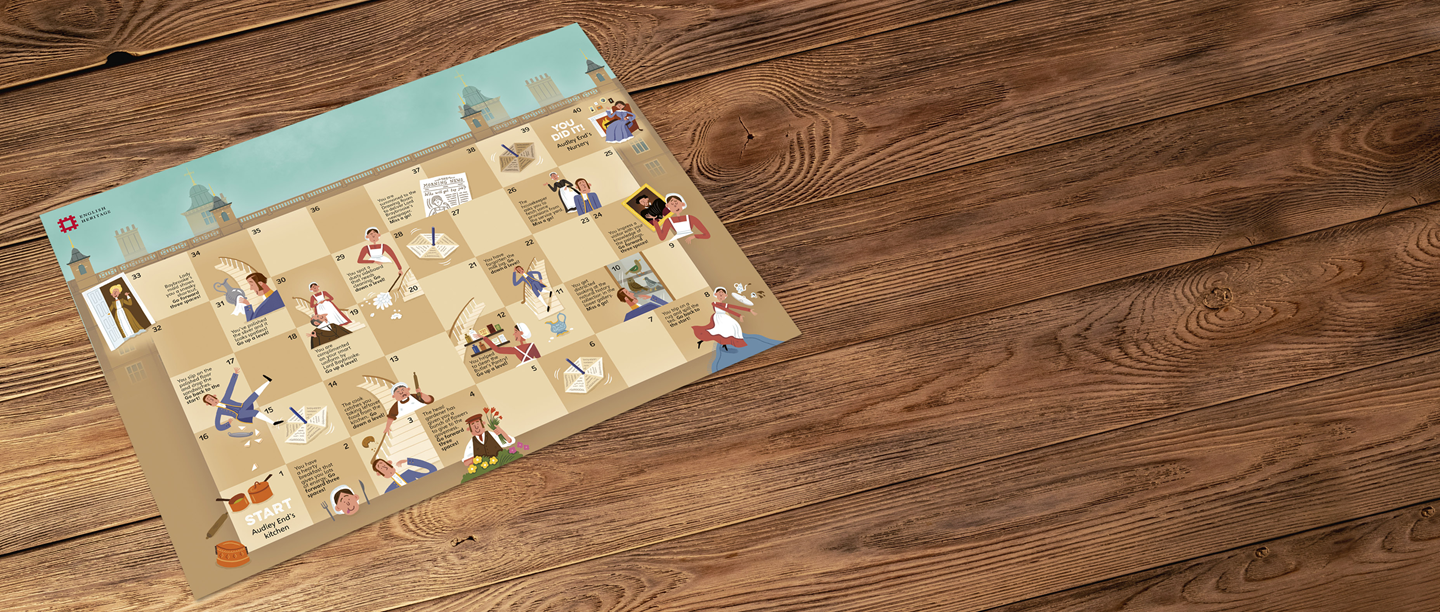 Play Upstairs and Downstairs
Have you ever wondered what life would have been like working at a grand mansion such as Audley End House? Play our brilliant game to find out if you've got what it takes to make it as the new footman or maid!
The board game
It's 1833 and you have applied for a job as the new footman or maid at Audley End House in Essex. To prove you're up to the job, you have been asked to deliver afternoon tea to the governess and children at the top of the house. But can you impress your employers and avoid the many pitfalls along the way?
Challenge your friends or family to see who can be the first to work their way up through the house to make the delivery and get the job!
Setting up the game
To make the game, ask an adult to download the templates and print them out for you. Then stick the two pieces of the the board game on to a thin, A3-sized piece of cardboard (or you can just sellotape them together).
Stick the two game pieces onto thin card too. Cut each figure out along with the base pieces. Ask an adult to cut through the line on the base piece, but not all the way across, and to cut a notch in the bottom of each character. Slot them together to make the figures stand up. Finally, glue the spinner on to cardboard as well and push a pencil through the middle so you can spin it.
Download your templates
How to play the game
Decide who will play as the footman and who will play as the maid. If you have more than two players, make more playing pieces using the templates provided. If two people are playing as the same character, you can write your initials on them so you know which is which.
Both players roll a dice – whoever has the highest number goes first.
Take it in turns to roll the dice and move along the board.
Follow the instructions on the space you land on if there are any.
If you land on a space with a spinner on it, then you must use the spinner and complete the task that it lands on.
The first person to reach Audley End's Nursery at the top of the house is the winner!