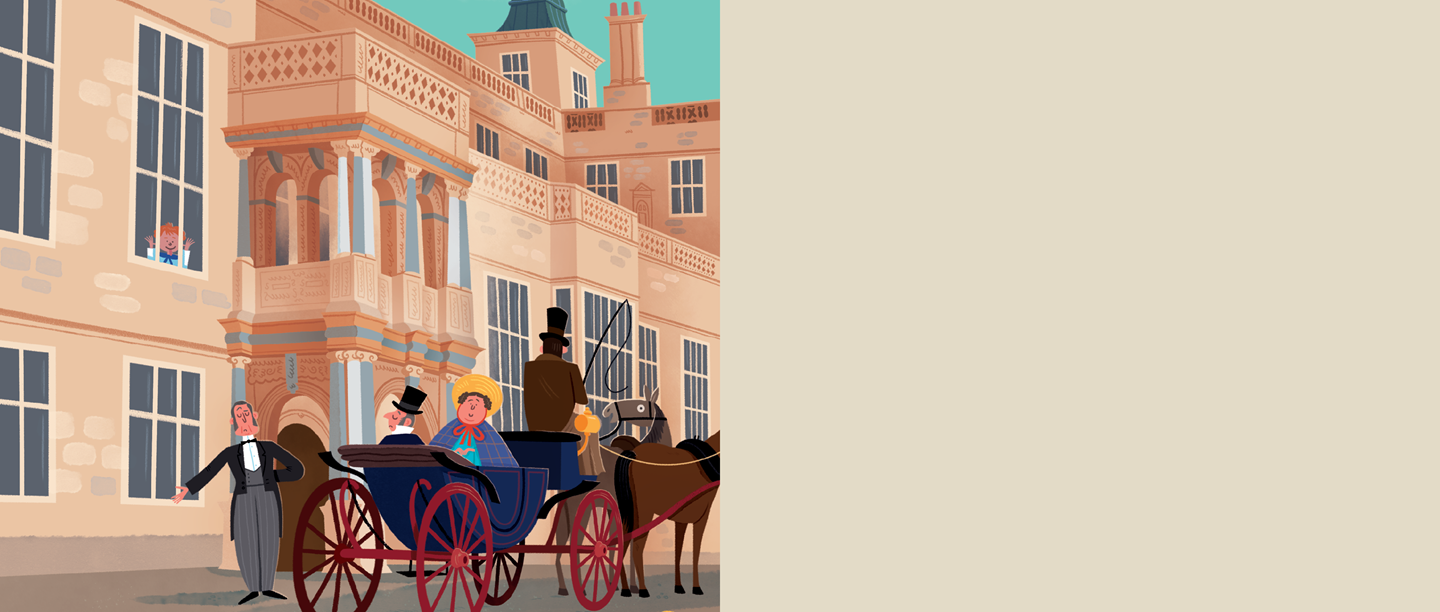 Grand Houses
Welcome to our guide to grand historical houses, where you can learn about England's history, discover more about our sites and find loads of fun things to watch, read and do! Here's what we've got in store for you:
Explore Apsley House and make a mini model!
Take a look around Apsley House with the housekeeper Matilda Cross. Learn about the Duke of Wellington's home and the work involved in running it and hosting banquets, then make your own mini model of the house!
Make your model
Play upstairs and downstairs
Have you ever wondered what life would have been like working at a grand mansion such as Audley End House?
Challenge your family or friends to a game of Upstairs and Downstairs to find out if you've got what it takes to make it as the new footman or maid!
Play the game!
The Kids Rule! guide to England's Great Houses (issue 21)
Read Kids Rule! magazine online to learn about England's great historical houses and the people who lived and worked in them. Plus, take our quiz to see if your manners are good enough to attend a grand party at Witley Court in 1865.
This is issue 21 in our series of Kids Rule! magazines following the history of England. Each issue is designed to help you discover more about our properties through fun facts, illustrated stories and games.
Read the magazine
What's for dinner?

Lord and Lady Braybrooke are holding a grand dinner party at Audley End. Find out what's on the menu and colour in your own kitchen scene, then try cooking one of Mrs Crocombe's recipes for yourself!

Meet Victorian Cook Mrs Crocombe

Head to the kitchens at Audley End to meet Victorian cook Mrs Crocombe, and discover how the food made it from the kitchen up to the Braybrookes in the dining room.

BAKE some QUEEN DROP BISCUITS

Bake some queen drop biscuits, using instructions from a handwritten recipe in Mrs Crocombe's very own book. Download the recipe, and ask an adult to help you to make the biscuits.
A Day in the Life
Step back in time and experience a day for children living in the past with our fun animated series.
Meet the butler at Brodsworth Hall
Join young English Heritage Members as they meet Mr Chuck, the butler at Brodsworth Hall.
Accompany Mr Chuck as he guides you around this beautiful Victorian building in South Yorkshire. Learn more about what a butler is and what their work involves. Find out who owns the house, who designed it and what life is like for Mr Chuck at Brodsworth Hall.