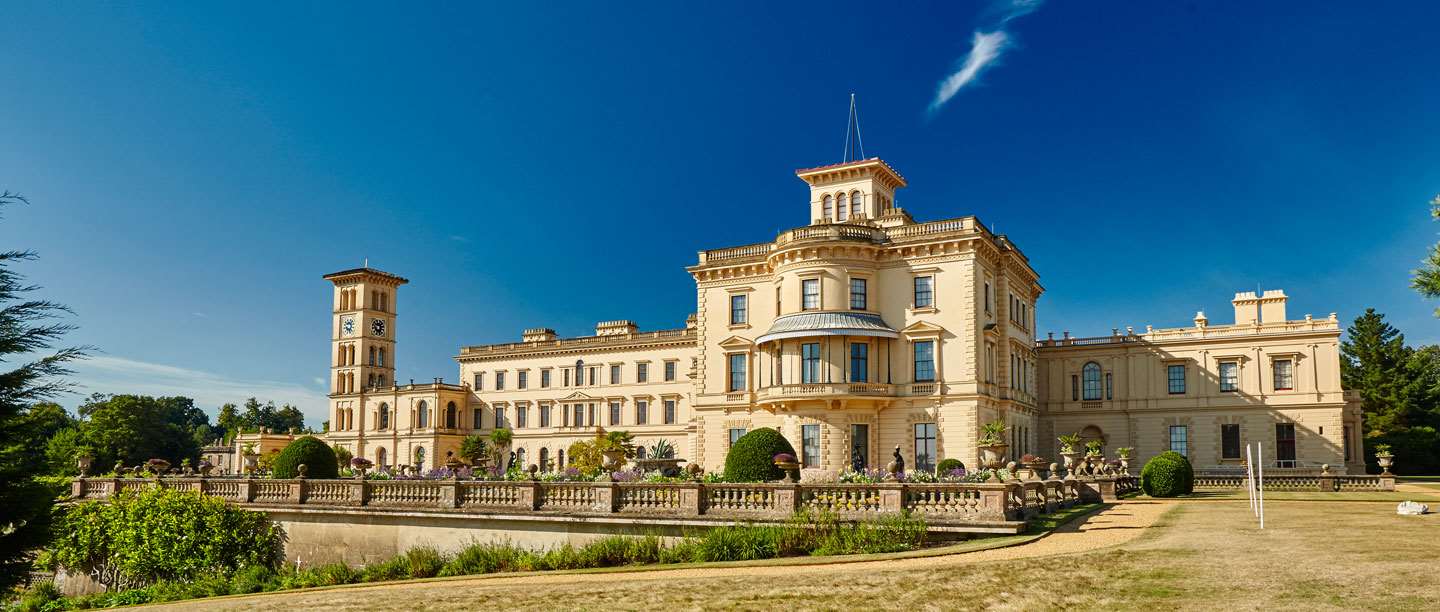 Getting Ready for a New Season
Every year staff across our sites use the reduced opening hours over winter to clean and care for our houses and gardens.
In winter 2019, we joined the team at Osborne on the Isle of Wight to find out what's involved. Plus, we reveal highlights of Osborne's collection and what life would have been like in the royal household when Queen Victoria and Prince Albert lived here.
The Secret Life of Osborne in Winter
Maintaining a site such as Osborne on the Isle of Wight involves hard work year-round, but the annual winter closure is a valuable opportunity to take stock, deep clean and plan for the year ahead.
But how do you take care of priceless objects? How long does it take to clean the house? What happens in the gardens during the colder months? We interviewed staff to find out what they get up to in winter. Watch our video to see all of the behind-the-scenes activity that keeps the house and grounds looking their best.
MEET COLLECTIONS CARE ASSISTANT EMMA HALLUMS
What does your role as Collections Care Assistant entail?
My job involves undertaking preventive conservation to the Royal Collection objects as well as the interiors of the house itself, plus Swiss Cottage and the Bathing Machine. During winter, we undertake our deep clean, which involves cleaning the house from top to bottom as well as all the objects. It takes approximately four months to complete, including Swiss Cottage and the museum.
Do you need specialist cleaning equipment?
Depending on the fragility of the object, we use a pony or hog hair brush to brush the dust into a vacuum cleaner. For chandeliers, we dust them with this method, then put on white cotton gloves, spray them with a de-ionised water and specialist detergent solution, and wipe down each crystal. When cleaning a historic carpet, we place a net over it and use a museum-grade vacuum cleaner with variable suction.
How do you even begin cleaning such a huge house?
We start at the top with the decorative cornices, then move methodically onto lower areas. While we're cleaning we look out for any signs of damage on items such as the marble sculptures, which we would then refer to our conservation colleagues.
What's the most challenging part of the winter deep clean?
Time! Just one of our tasks is covering and uncovering a total of 1,500 objects with dust sheets. We have to be ready to open to visitors for the new season – and it has to look up to scratch. But it's a nice feeling to know we've undertaken thorough preventive conservation to preserve the collection and interiors of the building for future generations to enjoy.
What difference does membership make to you?
The Members' support is really fantastic, as it enables us to look after the collection as well as the exterior and interior of the house. It also means we're able to carry out preventive conservation like this at many other sites across the country.
WHAT TO LOOK OUT FOR AT OSBORNE
LIFE IN THE ROYAL HOUSEHOLD
Life at a big house such as Osborne would naturally require many staff, both 'below stairs' such as cooks, kitchen assistants and scullery maids and 'above stairs' servants such as pages and housemaids.
Victoria famously disliked any change, so lots of her servants remained in service for many years – generations of the same family can be traced as servants during her reign and beyond.
There would have been a big difference, however, in the number of staff at Osborne depending on whether Victoria and Albert were in residence. The year-round staff would have numbered around 15, including gardeners, housemaids and a housekeeper. This would then swell to around 70 when the Royal couple visited and brought their personal servants – secretaries, dressers, nursery nurses and more – as well as additional staff to help with the extra work that would be generated by the Queen and court being in residence.
Included in the Royal Household were a number of Indian servants, the most famous of whom was Abdul Karim. He was a clerk who quickly became a favourite of Victoria and taught her Hindustani (Urdu) so she could better communicate with the Indian members of her household.