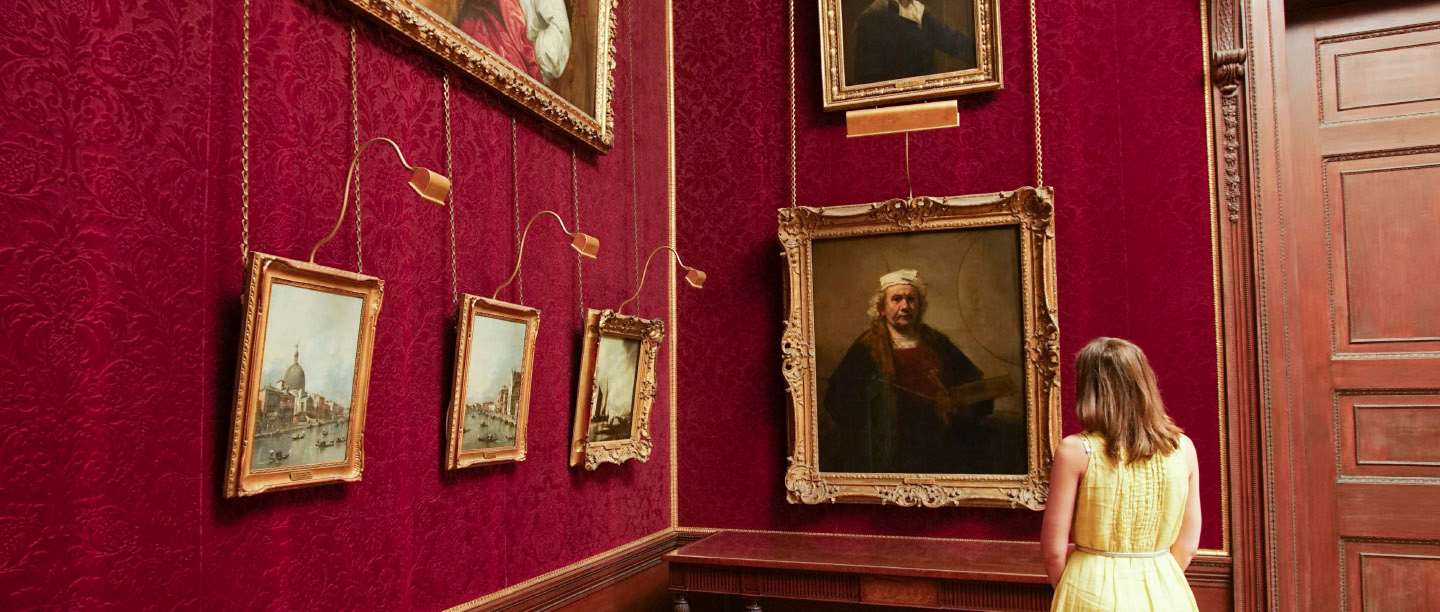 Discover the Iveagh Bequest
Every year visitors to Kenwood are dazzled by the opulent decor, stunning gardens and incredible collection of art. The house itself and the stunning contents were once owned by philanthropist and businessman Edward Cecil Guinness, 1st Earl of Iveagh, whose legacy ensures we can still enjoy Kenwood's treasures today.
A Great Philanthropist
When Edward Cecil Guinness, 1st Earl of Iveagh, passed away in October 1927, the former chairman of the Guinness brewery was mourned as a great philanthropist, well-known for the social welfare and housing projects he had supported in London and Dublin.

But his death revealed a final flourish of his philanthropic spirit, described in the press as 'an event almost unparalleled in the history of art': Lord Iveagh had bequeathed to the nation not only the magnificent Kenwood House but an exquisite collection of old master paintings to be displayed within it.
A Fine Collection
Lord Iveagh only bought Kenwood a few years before his death and never lived there, but the paintings in his bequest weren't originally acquired for the grand house in Hampstead. In selecting the paintings to include in his bequest he was sensitive to the historic context of the house and sought to create the effect of an 'artistic home of a gentleman of the 18th century'. They represented the finest collection of old master paintings to be given to the nation in the 20th century, yet the collection was relatively unknown until the bequest was announced in 1927.
A Centre for Art Lovers
The press could hardly contain its excitement, predicting that 'Kenwood will shine as a centre to which art lovers will make pilgrimages'. The following year, in accordance with Lord Iveagh's wishes, Kenwood opened to the public as a museum for the first time, meaning in 2018 we are celebrating 90 years since that important moment, and nine decades of art-loving pilgrimages to the north side of Hampstead Heath. You can see a few of the collection's highlights below.
Visit Kenwood
October 2018

July 2018

May 2018

March 2018

October 2017

July 2017

May 2017

March 2017
You may also be interested in