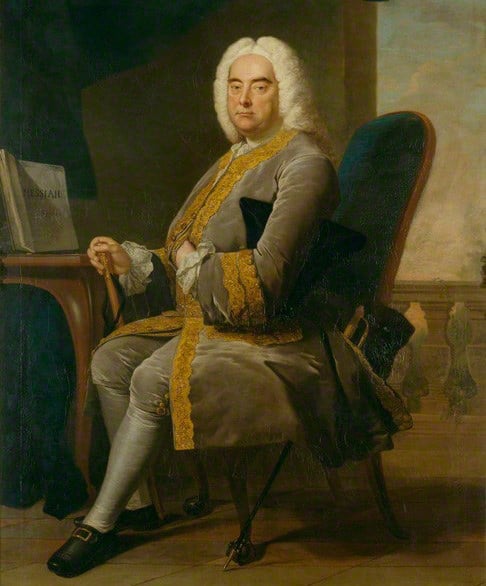 FROM OPERA TO ROCK
German-born George Frideric Handel (1685–1759) first came to London in the autumn of 1710, drawn by the popularity of opera in the city. Four years later, his patron – George, the Elector of Hanover – became King George I of England, a fortunate boost to Handel's career. He was to live in London for the rest of his life.
In 1723 he moved to what is now 25 Brook Street, Mayfair, a terraced house that would then have been almost new. While living there he composed, among other pieces, 'Zadok the Priest' (1727) – a coronation anthem for George II – the Messiah (1742) and Music for the Royal Fireworks (1749).
Handel died at the house on the morning of Easter Saturday in 1759. A plaque first went up in 1870 and has twice been replaced, keeping alive the composer's association with the building and with London. The present one went up in 2001, when the house opened as a museum to Handel.
The Handel Museum now extends next door to number 23 – the home, in 1968–9, of the American-born guitarist and songwriter Jimi Hendrix (1942–70). With their plaques resting side by side, Handel and Hendrix form a famous juxtaposition of musical epochs.