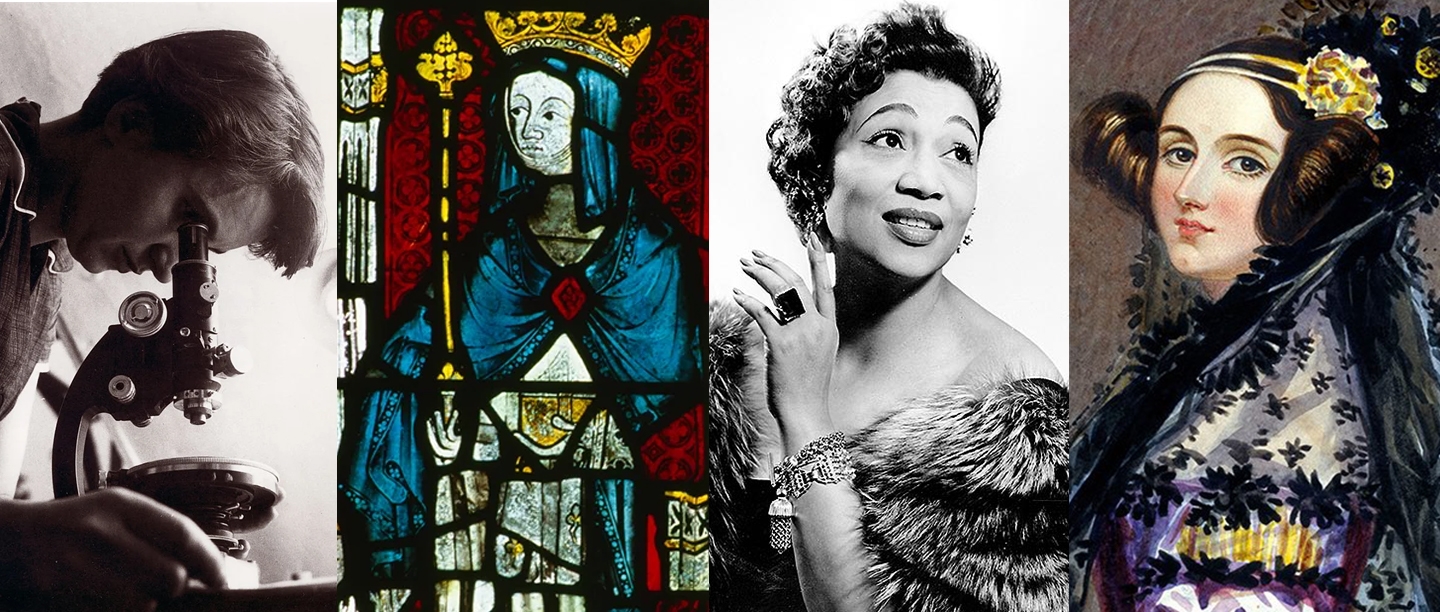 Published: 08 February 2021
Category: History In-depth
Some people are simply ahead of their time; they accomplish incredible things, fight for change, and break the mould.
In this article, we look at the stories of women from English history and the ground-breaking things they achieved. Some of these women lived, worked, stayed (or were imprisoned) at our sites. Others are remembered with blue plaques in London. All of them did incredible things and paved the way for women today.
1. Designed the world's first computer program – in the 1800s
Ada, Countess of Lovelace (1815-1852) was a mathematician and computing pioneer. She has been called the world's first computer programmer because of her work on the analytical engine developed by Charles Babbage, arguably the inventor of the computer.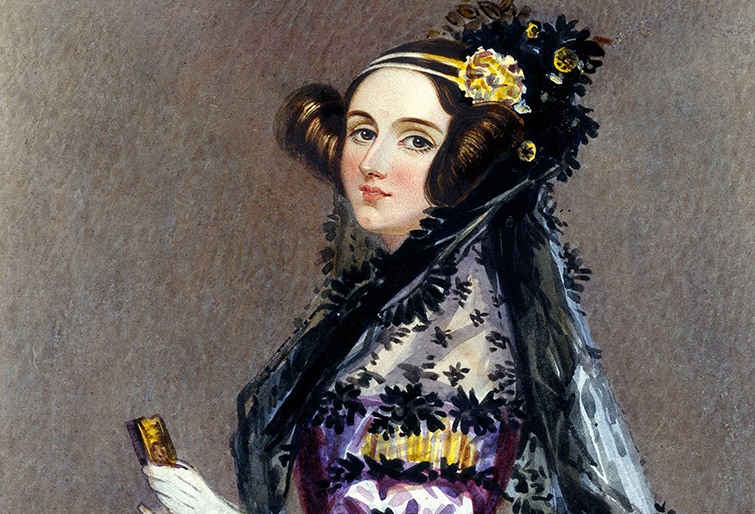 Detail from a portrait of Ada King, Countess of Lovelace. Ada saw the computing potential of Charles Babbage's analytical engine, noting that it 'weaves algebraical patterns just as the Jacquard loom weaves flowers and leaves' © National Portrait Gallery, London
2. Defied a medieval travel ban
Margaret Brotherton (c.1320–1399) was a wealthy and influential noblewoman, who became one of the richest women in England in the 1300s. And she knew what she wanted out of life.
She ignored a royal ban on travelling to go to Rome and plead with the Pope for a divorce. Unfortunately, she wasn't successful and was arrested on the king's orders and tried for violating his ban. After being widowed, she had her land seized for marrying her second husband without a licence.
Not daunted by these events, after being widowed a second time Margaret spent the rest of her life living in extravagant style at Framlingham Castle, entertaining the most powerful nobles in the country.
3. Pioneered the study of molecular structures
Rosalind Franklin's (1920-1958) research into DNA molecules helped Watson and Crick identify the structure of DNA in 1953. Her life was cut tragically short by cancer, and she didn't live to see Watson, Crick – and her supervisor Maurice Wilkins win the Nobel Prize in 1962. In fact, Franklin was effectively written out of the story for many years, and it is only quite recently that her role in a major scientific breakthrough has been recognised.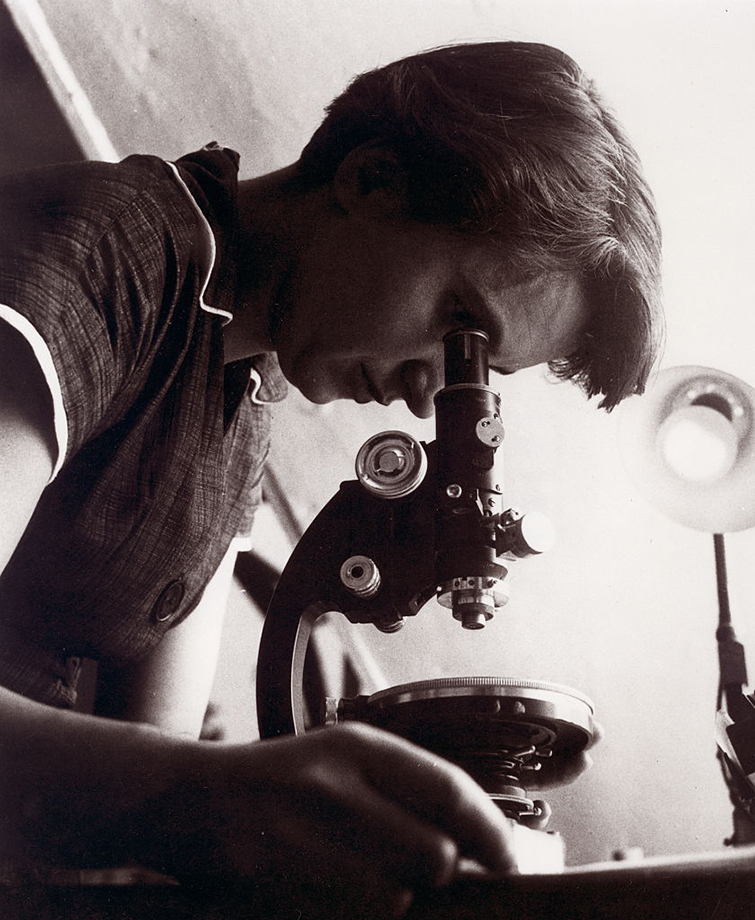 Rosalind Franklin pictured in 1955 while she was living at Flat 22 at Donovan Court. Four years earlier she had conducted crucial research into DNA molecules at King's College, London © Universal History Archive/UIG via Getty Images
4. Overcame an abusive marriage and became centre of a literary world
Although trapped in an abusive marriage and plunged into poverty, Henrietta Howard (1689–1767) had a plan. She raised funds to travel to the Hanoverian court, in the hope of gaining favour with the future monarchs of Great Britain. Her plan was a success. Described by her contemporaries as handsome, witty and intelligent, Henrietta also needed great tact. By 1714 she was playing difficult dual roles as servant to Caroline, Princess of Wales, and mistress of Prince of Wales (later George II).
During her time at court Henrietta began to build Marble Hill House on the banks of the River Thames – free from her estranged husband. And she enjoyed lively correspondence with literary luminaries such as Jonathan Swift, Alexander Pope and John Gay. Marble Hill became a hub for London's cultural, intellectual and political elite.
5. Helped set the course of Christianity
St Hilda, or Hild, was a remarkable woman. As the abbess of Whitby – a monastery for both men and women – she led one of the most important religious centres in the Anglo-Saxon world.
In 664 Hild's monastery hosted the Synod of Whitby, which set the course for the future of Christianity in England. She also encouraged one of the lay-brothers who discovered he had a gift for poetic verse – he is now the first English poet whose name we know: Caedmon.
Hild became the patron saint of 14 medieval churches and her name was later given to St Hilda's College, Oxford. This is a detail of Hild depicted in 14th-century stained glass at Christ Church Cathedral, Oxford.
6. Flew solo from England to Australia
On 5 May 1930, when Amy Johnson (1903-1941) set off from Croydon in a second-hand De Havilland Gipsy Moth, she was virtually unknown. Nineteen days later, when she arrived at Port Darwin, she became the first woman to fly solo from England to Australia, and was hailed as an international celebrity and a model of courage and determination. She went on to make and break many flight records, and was the first British woman to qualify as a ground engineer.
7. Became a craftswoman and entrepreneur in Georgian London
At a time when industry was totally dominated by men, Eleanor Coade (1733–1821) was breaking the mould. She invented and manufactured a kind of high quality artificial stone, and ran her own business making beautiful architectural and garden ornaments.
It was so hard-wearing that many sculptures made from it remain in pristine condition today. You can see some examples at Chiswick House, Audley End House and Battle Abbey – and as far afield as Russia, South Africa and Brazil.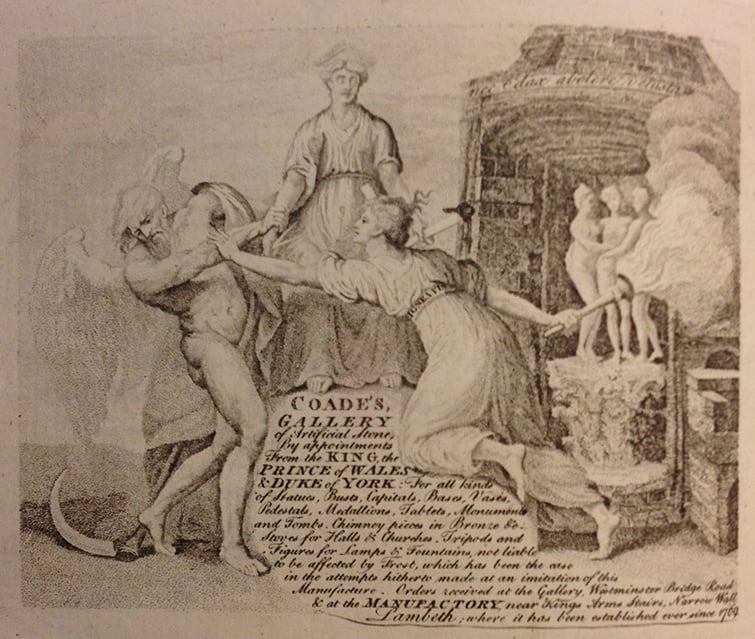 No pictures of Eleanor Coade exist, but here's an illustration from the Coade's Gallery catalogue © British Library Board
8. Made her name as a philosopher
Margaret Cavendish's (1623-1673) eccentricities are well documented. In fact, she was known as 'Mad Madge' for her prolific swearing, outrageous flirting and outlandish dress sense. But she also published Opinions, Observations and Orations – which tackled natural and political philosophy, gender studies and religion.
She lived at Welbeck Abbey and Bolsover Castle, with her husband William Cavendish.
9. Built a property empire
Bess of Hardwick (1527–1608) rose through Elizabethan society to become the second most important woman in England after Queen Elizabeth I. She used the fortune she built up over her lifetime to indulge her passion for building. Her many houses in Derbyshire – including Hardwick Old Hall – were symbols of her taste, wealth, and power.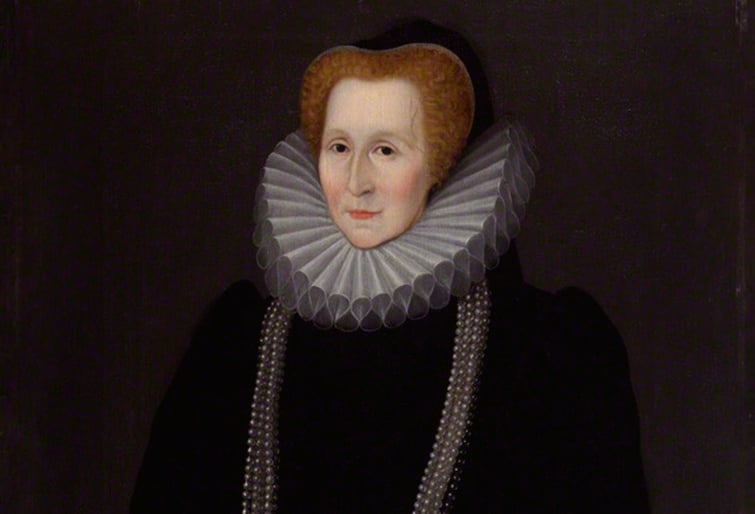 Portrait of Bess of Hardwick by an unknown artist, probably showing her in about 1590 © National Portrait Gallery, London. Bess Survived four husbands and built two magnificent and innovative houses side by side at Hardwick.
10. Changed the rights of working class women and prostitutes
Josephine Butler (1828-1906) was a campaigner for women's rights, focusing on sexual health and the double standards faced by men and women. Her most well-known battle was against legislation which forced any woman suspected of being a 'common prostitute' to submit to an internal genital exam by a male doctor. In 1871 she delivered a petition signed by 300,000 women which (eventually) succeeded in repealing the Contagious Diseases Acts.
11. Held a record number of Olympic medals for over 90 years
Kitty Godfree's World Record for holding the most Olympic medals won at tennis was only equalled at the 2016 Games. Godfree (1896–1992) was an all round tennis legend who made her Wimbledon debut in 1919. She shared her 1926 doubles triumph with her husband, Leslie (1885–1971), and they remain the only married couple to have won the title. Godfree was also four times All England Badminton Champion between 1920 and 1924, and an accomplished skater, golfer and cricketer.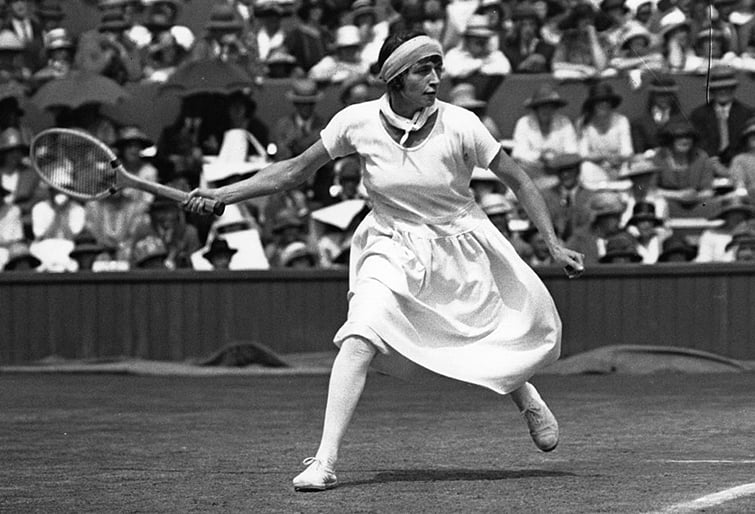 Kathleen 'Kitty' McKane (later Godfree) in action during the women's singles final at the 1923 Wimbledon Lawn Tennis Championships © Topical Press Agency/Getty Images
12. Worked as a secret agent
When the Second World War broke out, Violette Szabo (1921-1945) was living at home and working in the perfume department of the Bon Marché store in Brixton. But, described by her father as a 'tomboy ready for excitement and adventure' – as well as being a crack shot and strikingly good-looking – she joined the French Resistance in 1942.
Violette was sent into occupied France twice. Shortly after her arrival the second time, she was captured by the Germans. After months of captivity, during which she refused to speak under interrogation, she was executed at Ravensbrück concentration camp. She was posthumously the first British woman to be awarded the George Cross.
13. Rebelled against homosexual prejudice
Novelist and poet Radclyffe Hall (1880–1943) is a complicated figure in the context of human rights movements, but her most famous work The Well of Loneliness undoubtedly broke new ground. It was one of the first novels to write openly about lesbian relationships. This scandalised 1920s Britain. The book was banned three weeks after it was published in 1928, and it wasn't available in the UK again until 1949.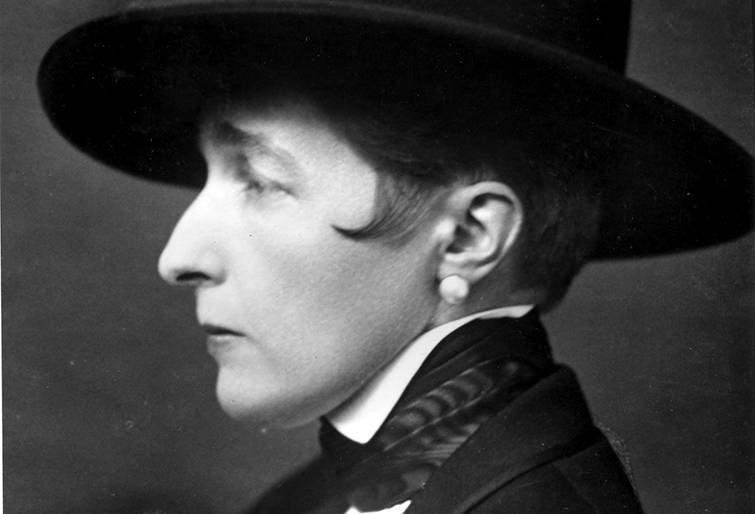 The novelist Radclyffe Hall frequently dressed in men's clothes and was known as 'John' to her friends © Russell/Stringer/Getty Images
14. Entertained the world
Elisabeth Welch (1904–2003) was an incredible performer. Her recording career spanned eight decades and encompassed New York, Paris and London. She appeared in cabaret, on stage and in films, working with Ivor Novello and popularising songs by Cole Porter and Edith Piaf in Britain. And Welch was a trailblazer for black women in 1930s Britain – she was the first black broadcaster to be given her own radio series by the BBC.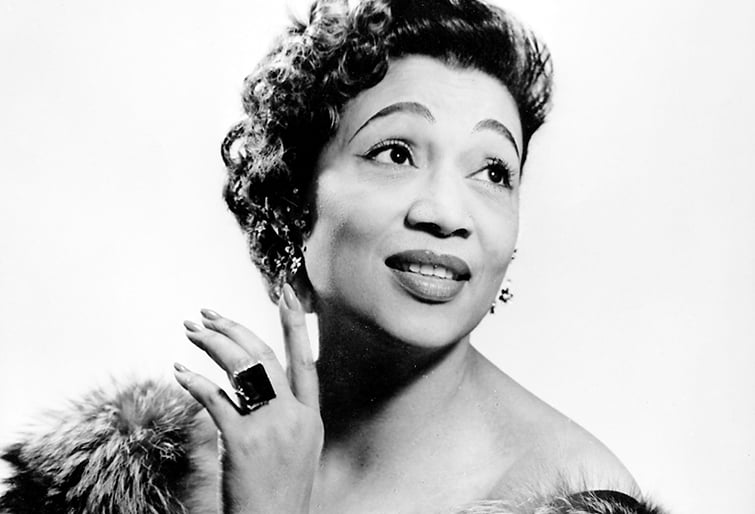 Detail of Elisabeth Welch pictured in 1961 © Pictorial Press Ltd/Alamy
15. Led a crusade, plotted against the King and ended up Regent
Eleanor of Aquitaine (c.1122-1204) was an extremely powerful woman in medieval Europe, and took an active role in the politics of the time. She became the Duchess of Aquitaine in her own right as a teenager, and, through her marriages, became the Queen of France then of England. Eleanor persuaded her first husband Louis of France to allow her to accompany him and his army on a crusade in 1147. The crusade was a disaster, but Eleanor was lauded for her strength and wisdom.
She played an active role in government, for almost 20 years, during her second marriage to Henry II of England. However, after she sided with her sons in a rebellion against her husband, Eleanor was imprisoned for almost as long – including at Old Sarum. When her son Richard succeeded to the throne in 1189, Eleanor was released and acted as Regent when he joined the Third Crusade – showing extraordinary skill.
16. Documented atrocities in World War 2
In August 1944, photographer Lee Miller (1907–77) ventured into enemy territory to document events of the Second World War. She was the only photojournalist present at the siege of St Malo in north-west France, and later went on to document the appalling discoveries at four concentration camps, most notably at Buchenwald and Dachau.
Lee Miller in 1944 in Normandy, France, wearing a steel helmet that was specially designed for using a camera © Courtesy of the Lee Miller Archives, England
17. Fought for her inheritance
The last member of one of England's great medieval dynasties, Lady Anne Clifford (1590–1676) became a legend in her own lifetime. After fighting a 40-year battle for her right to inherit her father's estates, she devoted herself to restoring and enhancing the castles and churches on her lands. These included Brough and Brougham Castle (which are now both beautiful ruins on the edge of the Lake District).
18. Held Dover Castle under siege
Eleanor de Montfort (1215–75) was nothing like the model of the meek submissive wife praised by medieval moralists. She was assertive, she was a rebel, and she was at the centre of a civil war.
After King Henry III and the future Edward I were captured during the Second Barons' War, Eleanor's second husband Simon de Montfort became the de facto ruler of England. But when Edward escaped the following year and her husband and eldest son were killed in battle, Eleanor – living at Dover Castle – was in a vulnerable position.
Rather than surrender, Eleanor decided to try to hold the castle against the king. Betrayed from within the castle and attacked from outside, she still managed to negotiate a successful settlement which pardoned her supporters, although she was exiled to France.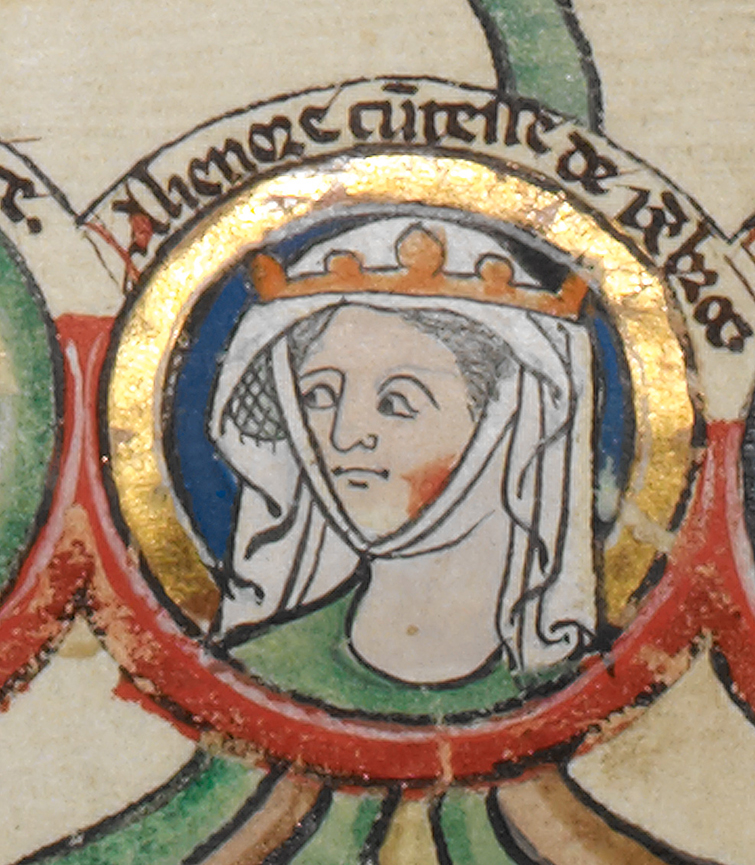 Eleanor de Montfort, depicted in a 13th-century genealogy of the Kings of England © British Library Board (MS Royal 14 B.VI)
19. Sat in Parliament for 25 years
The first woman MP in Britain was a rather unlikely candidate. In 1919 – one year after the Parliament (Qualification of Women) Act was passed – American society hostess Nancy Astor (1879–1964) was promoted as a candidate for her husband's former seat, Plymouth Sutton. (He had inherited a peerage.) She won, and held the seat for the Conservatives for over 25 years. Despite having no prior links to the suffrage campaign, she fought for women's rights throughout her time in Parliament –although she opposed equal rights for divorce and birth control measures.
Pioneering Women

Discover some of the figures in London's history who took the historic first steps to open up new opportunities for women, and are commemorated by blue plaques.


THE HISTORY OF THE BISCUIT

Settle down with a cup of tea and treat yourself to the fascinating history behind the humble biscuit, from the Roman rusk to Victorian Petits Fours.


WWII: Wartime Wardrobes

Historian and author Julie Summers examines the impact of clothes rationing, one of the more memorable daily adjustments during the Second World War.