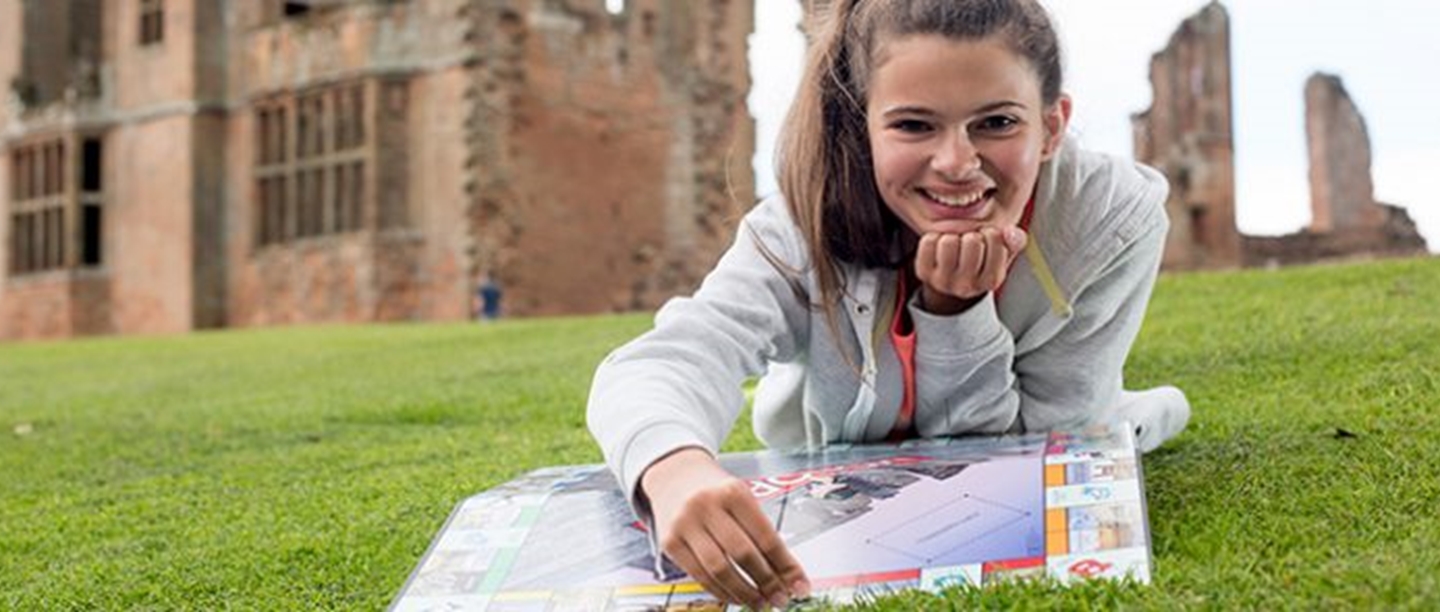 Published: 27 February 2017
Category: Your Stories
Four years ago one of the English Heritage team at Wrest Park promised Samantha Plesinger-Davis tea and cake if she visited every site on our special edition Monopoly game. Ten year-old Samantha took up the challenge. This weekend she's finally passing 'Go' (and claiming her prize!) after going to all 22 sites in the Monopoly game.
We caught up with her to find out why she took up the challenge, what has inspired her along the way – and what she'd say to other teenagers about visiting historic sites.
How did your Monopoly challenge start?
When I was buying the English Heritage edition of Monopoly, I started chatting to Jonathan (Wrest Park Retail Supervisor) and he said if I visited all the properties on the board he would buy me tea and cake. At the time I thought it would be a fun thing to do, but it has taken longer than I thought it would. When I was 10 I believed in myself a lot so I kind of knew I could do it. I was a big fan of Monopoly anyway and I wanted the English Heritage edition because I love history. Combining all of the things I like in one was really good.
Has it changed the way you look at English Heritage sites?
I have been visiting English Heritage sites since I was small. The first site I visited was Portchester Castle in 2003. As I have become older I have enjoyed joining in with the activities available at sites. I tried archery at a grand medieval joust at Kenilworth Castle once and enjoyed it so much I have joined an archery club. The Monopoly challenge allowed me to visit other sites further away than the ones we usually visit.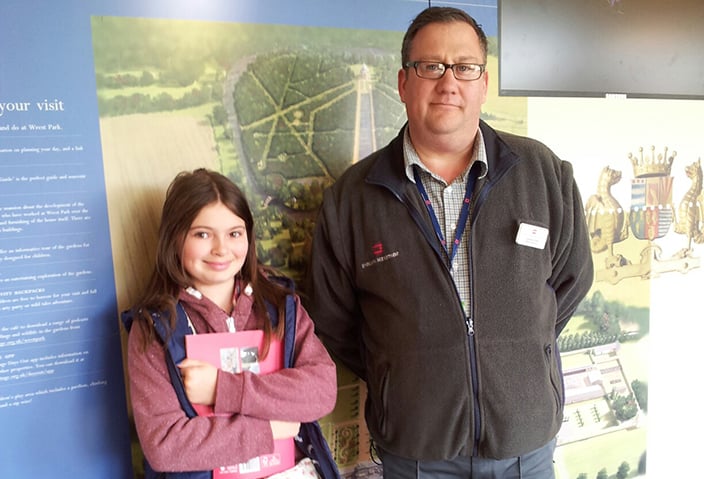 Samantha with Wrest Park Retail Supervisor Jonathan Dear during one of her visits. A conversation with Jonathan inspired Samantha to undertake her Monopoly challenge.
What is your favourite English Heritage site to visit and why?
My favourite site is Wrest Park in Bedfordshire. I think it's gorgeous, the grounds are spacious and it's a great place to explore again and again. The St George's festival event is really good because there are lots of fun activities to do – I've been going for the last three years. Some of my visits have been planned around English Heritage events but some have been planned around our family holidays. There doesn't always need to be an event to have a good day out with family and friends.
What's the most surprising thing you learned from visiting all the different sites?
I was surprised by how many modern day things have their origins in the past. Romans first started using concrete in their era and this is a material we are still using today. I find this interesting because it shows how advanced the Romans were. For us to still be using something after more than 2,000 years is amazing.
They brought many things with them to England including roads, underfloor heating, public baths and large villas like the one I saw being recreated at Wroxeter. If I could travel back in time, I'd go to the Roman era.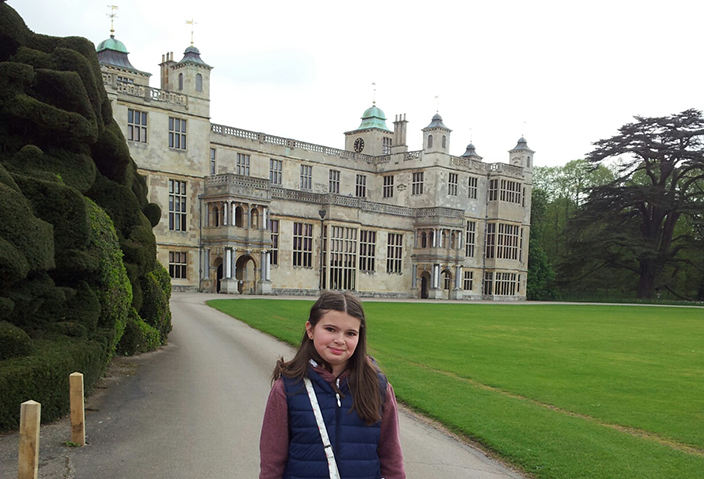 Samantha visiting Audley End House and Gardens during the Monopoly game challenge.
If you could have lunch with three figures from history, who would you invite and why?
Queen Elizabeth I, Hadrian and Henry VIII. They are interesting to me because hopefully I will be studying them at school. I am currently deciding on my GCSE options and I want to take history.
I would like to get to know the younger Henry VIII and find out how good he was at sports and jousting. Elizabeth I was a very strong character and was very focused on her job ruling the country. I think they will have very different views and opinions and be very different from how we are nowadays.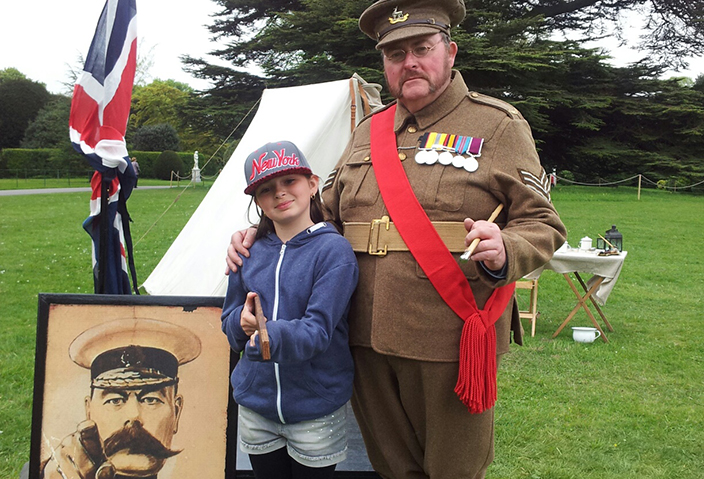 Samantha travels back in time to Brodsworth Hall and Gardens
What three tips would you give other teenagers to get the most out of visiting an English Heritage site?
Join in activities and have fun while learning something new, use the signs and audio guides for more information and wear trainers with a good grip for climbing walls and trees (where allowed).
Have you decided on your next challenge?
I will continue to visit English Heritage properties – I'm still thinking about my next challenge though.
ENGLISH HERITAGE SITES THAT FEATURE IN THE MONOPOLY GAME: