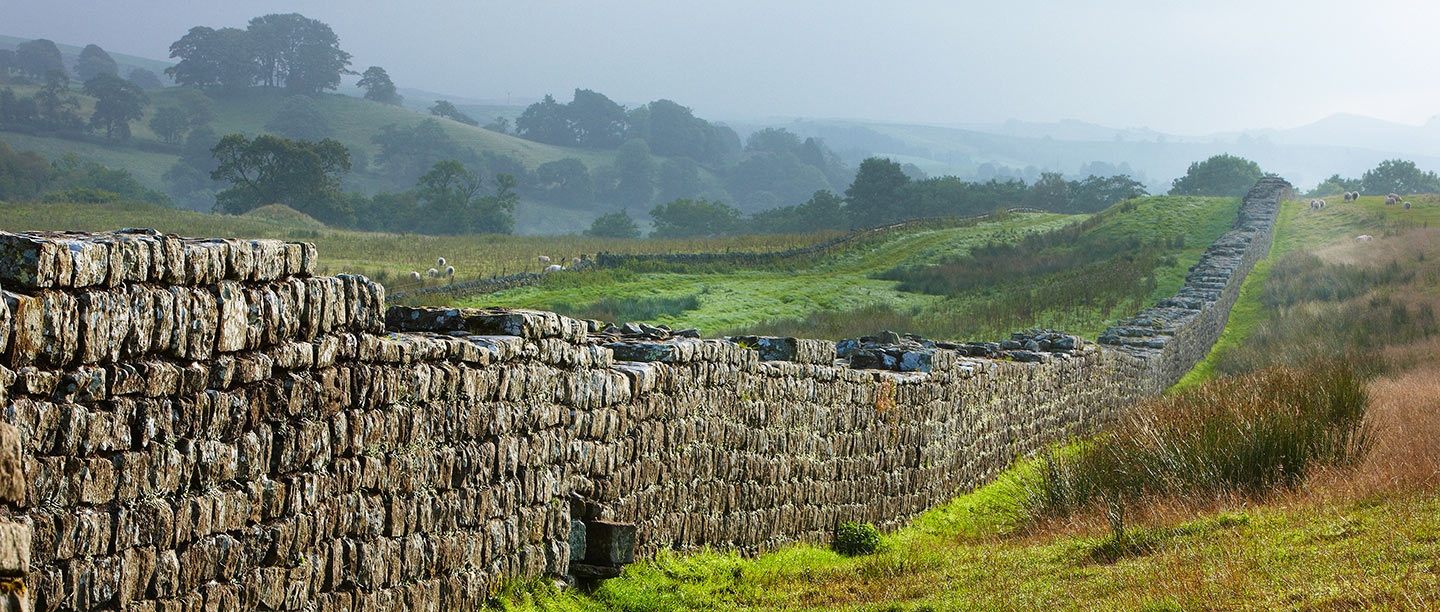 Episode 6 – Far From Home: The People of Hadrian's Wall
Set on a spectacular ridgeline in the Cumbrian hills, Birdoswald Roman Fort on Hadrian's Wall was once a meeting place for communities from across the Roman Empire. Men, women and children travelled from as far afield as Spain and Syria in order to serve at the empire's north-western frontier. At Birdoswald, inscriptions and symbols reveal that the Dacians, from modern-day Romania, built a community here over many hundreds of years.
Join Josie Long as she explores the diverse and complex cultures of Birdoswald in our final episode of Speaking with Shadows – the podcast that listens to the people that history forgot.
Listen
In this final episode of the series Josie meets Andrew Roberts and Frances McIntosh to learn more about the people who lived at Birdoswald and what the site can tell us about how their identities changed over time. Burial urns discovered in a nearby field and now on display in the museum offer an intriguing insight into the lives and deaths of women and children living on the Wall. The Romanian poet Denisa Comănescu reads from her poem 'A Birdoswald Sequence' while local residents Malcolm Redman and Angela Stephenson tell us about their lives on the Wall today.
Listen to episode 6 and subscribe to Speaking with Shadows on your favourite podcast platform:
The People of Birdoswald
Once sworn enemies of the Roman Empire, the Dacians became trusted protectors of its north-western frontier. They lived at Birdoswald longer than any other military unit, and left the deepest legacy. The names and symbols they left behind show that their identities were rich, complex and ever-changing. Not only were they loyal to the institutions of the empire, but they adopted local rituals and gods, while cherishing links to far-flung parts of the Roman world.
Explore their story and learn more about the diverse cultures on Hadrian's Wall.
Read more
Further Reading
Hingley, Richard, Hadrian's Wall: A Life (Oxford, 2012)
Hodgson, Nick, Hadrian's Wall: Archaeology and History at the Limit of Rome's Empire (London, 2017)
Southern, Patricia, Hadrian's Wall: Everyday Life on a Roman Frontier (Stroud, 2016)
Wilmott, T, Birdoswald Roman Fort: 1800 Years on Hadrian's Wall (Stroud, 2001)
Episode Credits
Presenter: Josie Long
Producer: Katharine Kerr for Fresh Air
Contributors:
Dr Andrew Roberts – Properties Historian, English Heritage
Dr Frances McIntosh – Collections Curator for Hadrian's Wall and North East, English Heritage
Malcolm Redman – Owner of Bush Nook Guesthouse
Denisa Comănescu – Poet
Angela Stephenson – Historic Properties Steward, English Heritage