Wellington, Women & Friendship Exhibition
The Wellington, Women & Friendship exhibition explores the relationships between the 1st Duke of Wellington Arthur Wellesley (1769-1852), his wife Kitty and other women who were close to him.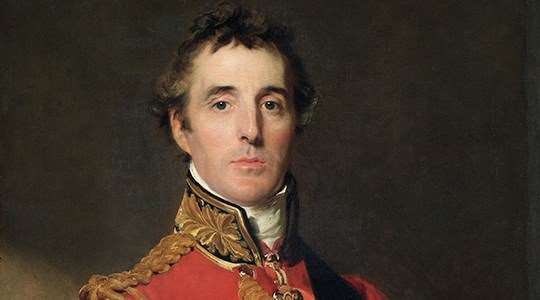 In the 170-years since his death, the Duke's reputation as a great military strategist and statesman has tended to overshadow his reputation during his lifetime, which was that he was something of a 'ladies' man'.

Through letters, portraits and much more, on loan from public and private collections, Wellington, Women and Friendship presents an intimate picture of a very public life; revealing Wellington's social circle, his marriage and how his friendships with women could sometimes provoke rumour and gossip.

Wellington, Women and Friendship presents twenty works including paintings, miniatures, drawings and previously unseen or published letters, plus contemporary cartoons which present a window onto the world of society gossip during the 19TH-century. Many of these portraits of the woman he corresponded with hung in his own home during his lifetime.

From the moment he secured victory at the battle of Waterloo in June 1815, Wellesley's status as a national treasure was assured. As Sir Thomas Lawrence's portraits attest, with his high cheekbones, aquiline nose and piercing blue eyes, for the rest of his life the Duke commanded both female attention and that of a grateful public.
Visit Apsley House to explore this exhibition which runs until 30 October 2022.