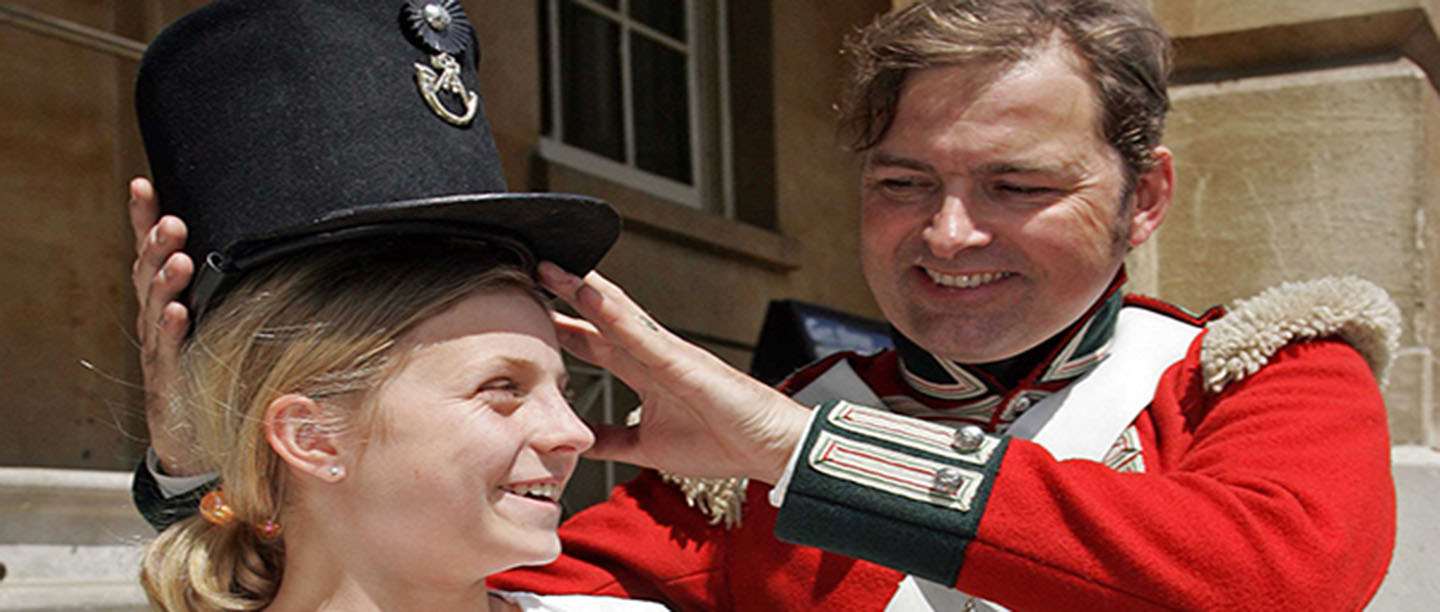 School Visits
"Number One London": a Regency masterpiece, a political seat, a metropolitan mansion, a treasure trove of artwork and artefacts, a home. Apsley House is a central London landmark boasting diverse learning opportunities.
Curriculum links
The education offer at 'Number One London' covers multiple subjects, including:
KS3: Ideas, political power, industry and Empire: Britain 1745-1901
KS1-3: A local history study
KS1: Significant historical events, people and places in your own locality. The lives of significant individuals in the past who have contributed to national and international achievements
KS2: The achievements of the earliest civilisations – Ancient Egypt
Plus KS1-2 Language & Literacy, KS1-4: Art & Design, KS2-3 Design & Technology, KS3 Citizenship
Free School Visits
The home of the first Duke of Wellington and his descendants, Apsley House offers a unique learning experience for school groups. The house and its stunning interiors provides a unique insight into Regency aristocratic life in London, whilst the artwork and artefacts reveal the clash of Empires which helped define modern Europe at the Battle of Waterloo. Use one of our free Apsley House Classroom Kits themed around the Battle of Waterloo to help you make the most out of your visit. See the resources section below for more information.
BOOK NOW
Expert-led School Visits
Our award winning expert-led Discovery Visits are interactive, hands-on and immersive. At just £100 per session per class these visits are delivered by our site staff and volunteers with knowledge and expertise across the curriculum, and have been specifically designed to meet the needs of different groups across the key stages.
What's in a Face? A portrait tells much more than simply what a person looked like. Discover and explore the hidden information from the outsanding art collection at Apsley House, as well as learning about face mapping and shading. National Curriculum links include a local History Study and Art. All materials are provided. Suitable for KS1 and KS2. Duration: 1.5 hours
Downstairs Diary: It's the children's' first day as servants to the Duke. Mrs Perkins, his housekeeper, is on hand to tell them what their jobs will be and how she expects them to behave. Find out if you have what it takes to work below stairs in a grand house! National Curriculum links include a local History Study, English, Drama and Role Play. Suitable for KS2. Duration: 1.5 hours
Book Now
Plan Your Trip
Facilities

Education room available which offers bag storage
No parking available on site but there are excellent transport links nearby, including Hyde Park Corner Underground and several bus stops
On-site gift shop
Toilets facilities available in the house. Please note, the house does not have disabled toilets
Apsley House Classroom Kit

Our exclusive Apsley House Classroom Kit is filled with handling objects and resources designed to enhance your pre-visit learning using historically rooted objects. The kit is themed to support your study around the Battle of Waterloo but can also help you cover many cross-curricular topics. Get in touch with our bookings team for more information and to book this free resource.
How To Book

0370 333 0606

Open from April until November school groups.

Please contact the Education Bookings Team on 0370 333 0606 for available school visit dates.

JOIN OUR MAILING LIST

Subscribe to our education newsletter and get notified of our educational news and events.