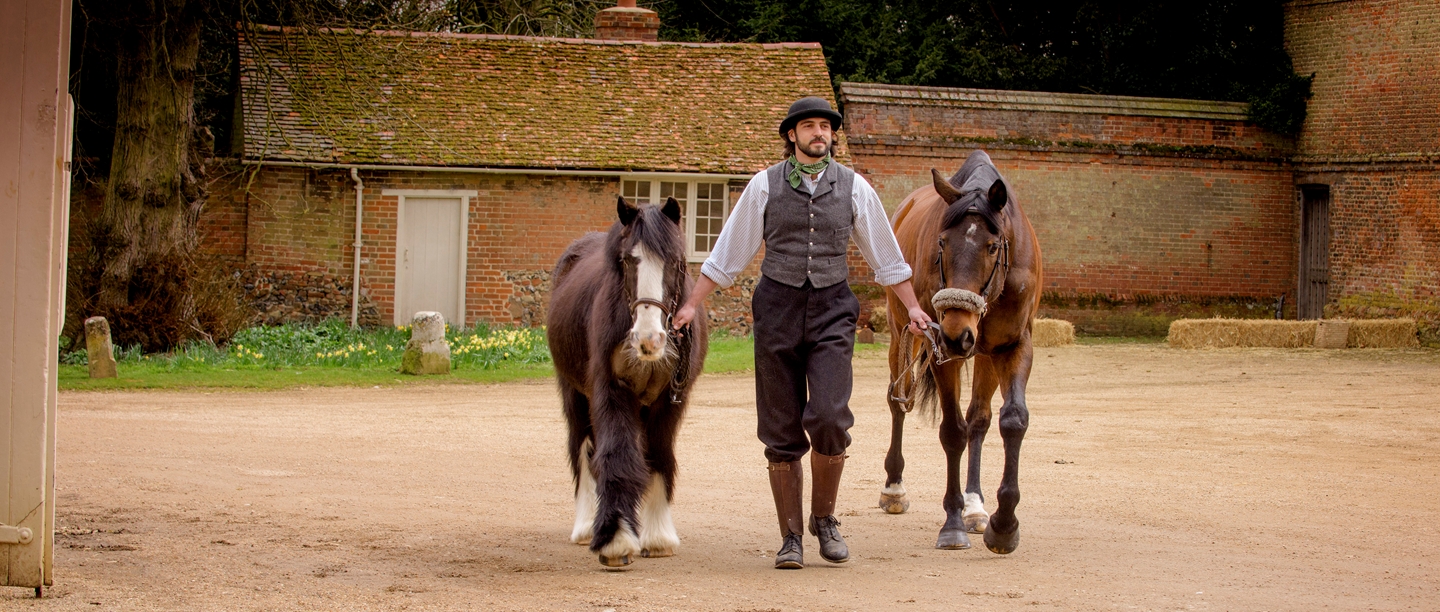 Meet the Staff at Audley End
On selected weekends throughout the summer we will be bringing the story of the House and Service Wing to life with live interpretation in the open air, until 25 September.
Meet the servants as they step out of their stuffy rooms and into the clean fresh air while the Lord and Lady of the house are away on holiday.
Life below stairs at Audley End
Did you know that in the 1880s Lord and Lady Braybrooke, who lived here at Audley End, employed over one hundred people in the house and across the estate?
Find out more in our fascinating article, with research from the 1881 census, about the people who worked here, from the cook and kitchen maids to the laundry maids and gardeners.
Discover more
Meet the Staff
Meet various characters throughout our special weekends including Mr Vert the head gardener busily tending to his Lordship's garden and Mr Tongue, the visiting carpenter as he keeps everything in tip top condition for the Braybrooke family. You may also spot John Barker, the Groom, as he spends time with his beloved horses in the stable yard.
Book your visit
Character Spotlight
When Lord and Lady Braybrooke lived at Audley End there would have been as many as 20 horses to look after in the stables. In 1881, 15 year old John Barker was one of the grooms who would have been taking care of the horses here.
On selected weekends, our live interpreters will bring John's daily routine to life along with the other characters who worked here.
Find out more
Things to See and Do

Explore all there is to see and do at Audley End, including our stunning stables, glorious grounds and magnificent mansion house.

What's On

Enjoy relaxing days spent enjoying our garden tours, go on fun adventure quests and get spooky at Halloween.

History and Stories

Discover the history behind Audley End, from once being owned by Charles II to becoming one of England's grandest Victorian mansions.