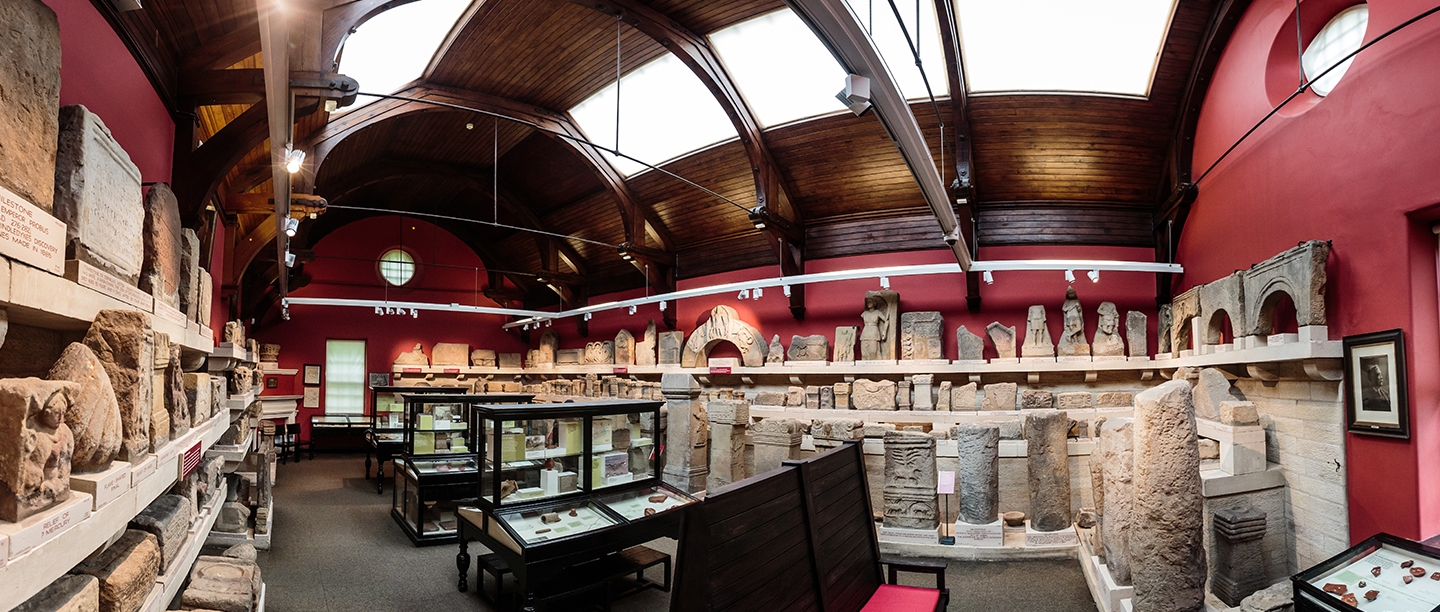 Group visits to Chesters Roman Fort and Museum
Set against a backdrop of verdant woodland, this fort offers groups the chance to see Roman rule through a Victorian lens. Chesters is the best-preserved Roman cavalry fort in Britain, thanks in part to the work of John Clayton, the Victorian lawyer and landowner who saved much of the Wall from destruction, and whose story is told in the onsite museum.
Group Discount
We offer a 15% discount (10% for Stonehenge) for travel trade and organised groups of 11 or more paying visitors when payment is made in a single transaction.
Per group you also receive:
free entry for one tour leader
free entry for one coach driver
The tour leader, coach driver and any English Heritage members do not count towards the group totals.
Booking information
Trade admission prices and opening times:
Please refer to our Trade Admission Prices & Site Opening Times brochure for pricing and opening times information at our top sites for groups.
Making a booking:
Contact information for making your group booking can be found in the Visit & Contact Information section below.
Please include the property name and date of visit in the subject line of your email along with the following information:
Group name
Name of property
Tour reference/booking reference (if applicable)
Date and time of arrival
Number of visitors
Payment method:
Payment can be made on arrival by: cash, credit/debit card, cheque (made payable to The English Heritage Trust), Agency Voucher Scheme (AVS).
Visit & Contact information
Coach parking: Free coach parking for visiting groups.
Catering: Chesters Tearoom serves soup, sandwiches, cakes and refreshments. It seats 25-30 with a mixture of indoor and outdoor seating.
Museum: The museum at Chesters Roman Fort was built in the 1890s, and still retains much of its original style. Totally unique along Hadrian's Wall, its collections are made up of around 2000 Roman finds, including a world class assortment of Roman Altar Stones. There is a disabled access to the museum (including a ramp).
Access: There are ramps leading into the shop and museum. The site is generally flat and accessible by wheelchairs, although the bath house does have some restricted access (companion recommended). Please note: A free wheelchair is available upon request.
Average length of visit: 1.5 hours.
Address: Chollerford, Hexham, Northumberland, NE46 4EU
Email: bookings@english-heritage.org.uk (group bookings)
Telephone: Chesters Roman Fort: 01434 681379 (general enquiries only)
Local TIC: Please call 01434 652220 if you would like information about other things to do in the local area.
Guided tours
Make your group visit extra special by adding one of our guided tours.
Please allow for the indicated minimum notice below when booking a guided tour. Guided tours are always subject to availability.
Personalised Meet and Greet
Be welcomed by an English Heritage staff member who will take you to the museum for a short introduction to the site explaining the history and layout of the fort as well as pointing out highlights of the museum and collection before answering questions.
Duration: 10 - 30 minutes. Dependent on group size.
Minimum-maximum pax: 11 - 50 pax.
Advance booking required: Yes, a minimum of 7 days notice is required
Price: No additional fee.
Aerial fam trip
Take flight above the the largest Roman artefact in the world. Explore the Wall's rich history and its dramatic landscape on this aerial familiarisation visit. Groups will love visiting over 20 fascinating sites such as Housesteads Roman Fort, Chesters Roman Fort, Corbridge Roman Town and Birdoswald Roman fort.
Group Travel Support
Further support and useful resources available to group travel organisers can be found on our dedicated Group Visits webpages.
For educational groups, please visit our School Visits webpages.