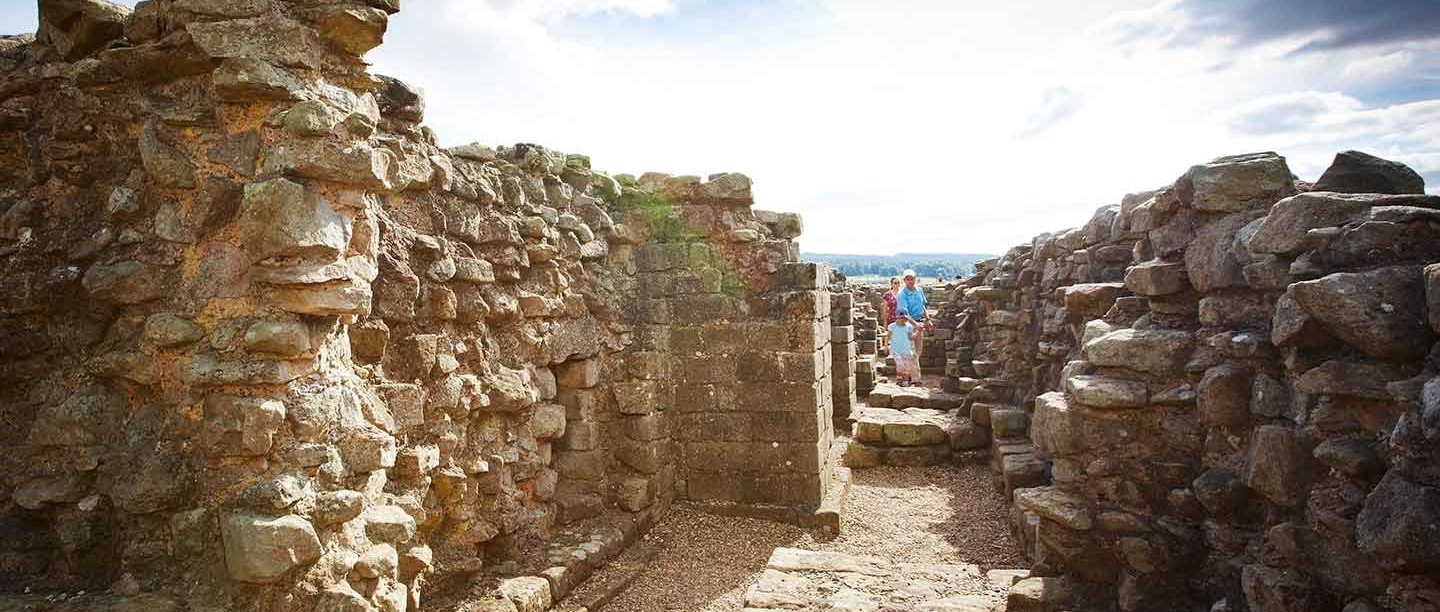 Corbridge Roman Town - Hadrian's Wall
If your children love learning about Roman history at school, then Corbridge Roman Town is the perfect Roman attraction to help them discover more about Northumberland's ancient heritage.
Family Adventure
The site offers families the chance to explore through various activities including a game of hide and seek in the ruins. The large space allows children the chance to release some energy and discover the nooks and crannies at their own pace, as parents/guardians keep an eye of them from a distance.
Read on to find out what else this Roman attraction can offer your family.
Rebuild Corbridge Roman Town
During school holidays families can re-create Corbridge Roman Town, as the Roman Army once did.
Re-build the once bustling town using our 'Corbricks', which are large, light weight building blocks. It's a fantastic family activity and helps children understand the Roman story.
Indoor Roman Fun
Inside the museum at Corbridge Roman Town we have some activities perfect for wet weather days as we bring Roman history to life for your little soldiers.
Once comfy in our craft corner, children can create their own Roman Snake Bracelets, colour-in, complete a crossword or jigsaw.