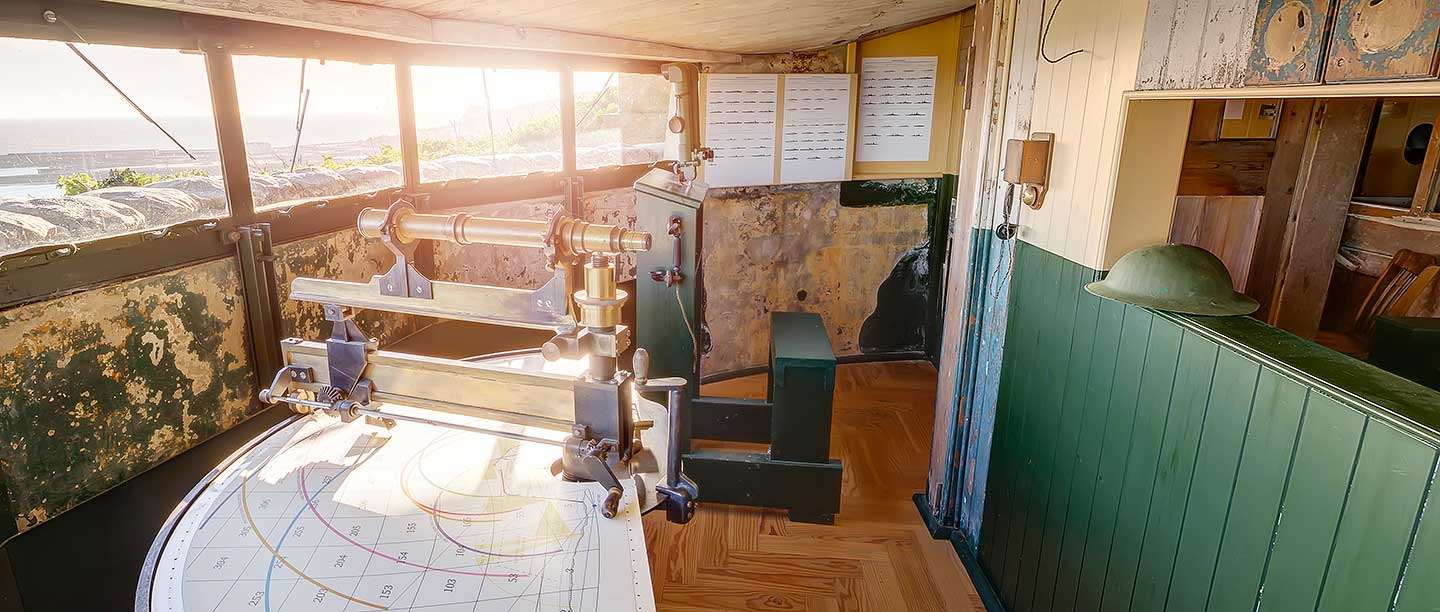 Fortress Dover and the First World War
When war was declared on 4 August 1914, Dover assumed a vital role in the defence of Britain. The huge Admiralty Harbour supported naval forces controlling the Straits of Dover and safeguarded troops and supplies going to and returning from France. The town itself became one huge fortress, with a garrison to hold the port at all costs.

Among Dover's defences, an obsolete gun battery within the castle was transformed into a command and control centre that played a vital part in safeguarding Dover as a garrison and naval base. You can explore this building using the virtual tour below, and find out more about Dover's role in the First World War.
Command, control and communication
The building began life in 1874 as a gun battery to defend Dover from attack by enemy ships. But by 1890 its guns had become obsolete, and from 1891 its structure was adapted, so that by the First World War it had two key roles.
On the lower floor it served as a Fire Command Post, controlling the coastal artillery around the harbour that protected Dover and the Straits of Dover. The floor on top of this, which was added in 1914, operated as a Port War Signal Station. From here the Navy controlled the movements of all ships in and out of the harbour, communicating with ships and other signal station using flags and wireless, and providing early warning of attack by enemy ships and aircraft.
These two installations played notable roles in both world wars.
Explore the building
Use this virtual tour to explore the Fire Command Post and Port War Signal Station and to find out more how the building operated in wartime. With the control panel (bottom right) you can toggle information on and off and view the tour full screen.

Please note that the tour works best on desktops and tablets.
More about Dover Castle's history