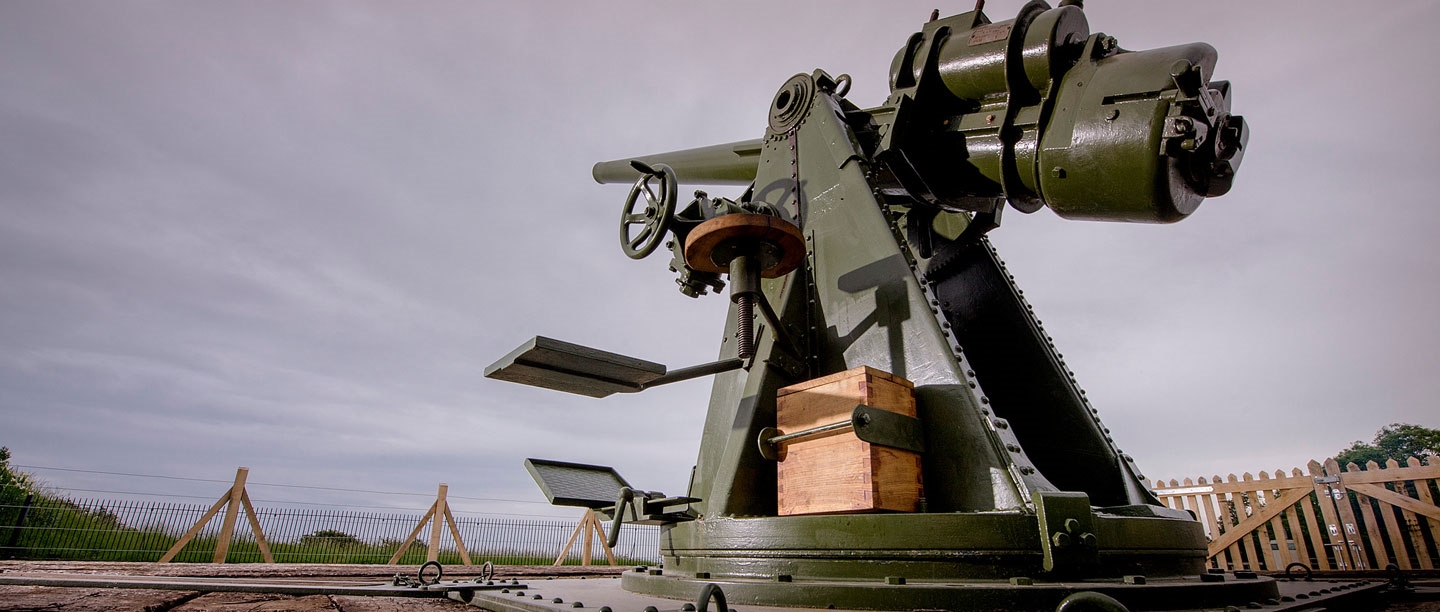 Fire Command Post and Port War Signal Station
Over one hundred years after guns on the White Cliffs first successfully repelled a German Zeppelin raid, Dover Castle once again resounds to the sound of artillery fire, with an attraction that tells the story of the castle during the First World War. Read on and discover what it might have been like to live and work in the Fire Command Post and Port War Signal Station.
The Fire Command Post
During the First World War, the Dover area was officially designated as a fortress with a garrison of over 10,000 men. The castle acted as a military headquarters, playing a crucial role in protecting the harbour and Straits of Dover. Unveiled in 2015, our recreated fire command post reveals the story of this important period in the castle's history.
From this vantage point you can enjoy the panoramic view across the Straits of Dover, try communicating in Morse code, and learn how to spot enemy or friendly ships. On a platform outside is an authentic anti-aircraft gun - the only working example left in the world. On select days during each visitor season, volunteer explainers can tell you all about the role the castle played in the war effort 100 years ago.
Take the virtual Tour
Gunfire Demonstrations
The British 3-inch gun, displayed at the Fire Command Post, is the only working example of just six left in the world. The gun displayed at Dover was built in 1915, and is one of the early guns specifically developed to combat the new threat of aerial warfare.
On weekends during our summer season of July - September, the Fire Command Post hosts regular firing demonstrations, during which you can see a re-enacted gun drill performed by costumed volunteers.
Our Volunteers
Our re-enactments are made possible by volunteers who joined us through the Fortress Dover project. Between 2014 and 2018, in a project facilitated by the Heritage Lottery Fund and the Friends of Dover Castle, our volunteers helped us to commemorate Dover's role in the First World War. As well as providing gunfire demonstrations, together we took part in numerous community events, culminating in the armistice day centenary commemorations of November 2018.
With gunfire demonstrations continuing at the castle, we are always looking for new volunteers to join our crew. If you have an interest in re-enactment, heritage and First World War history, consider becoming a gun drill volunteer with us at Dover Castle.
Volunteer with English Heritage
English Heritage would like to thank the National Lottery Heritage Fund and the Friends of Dover Castle for their support.