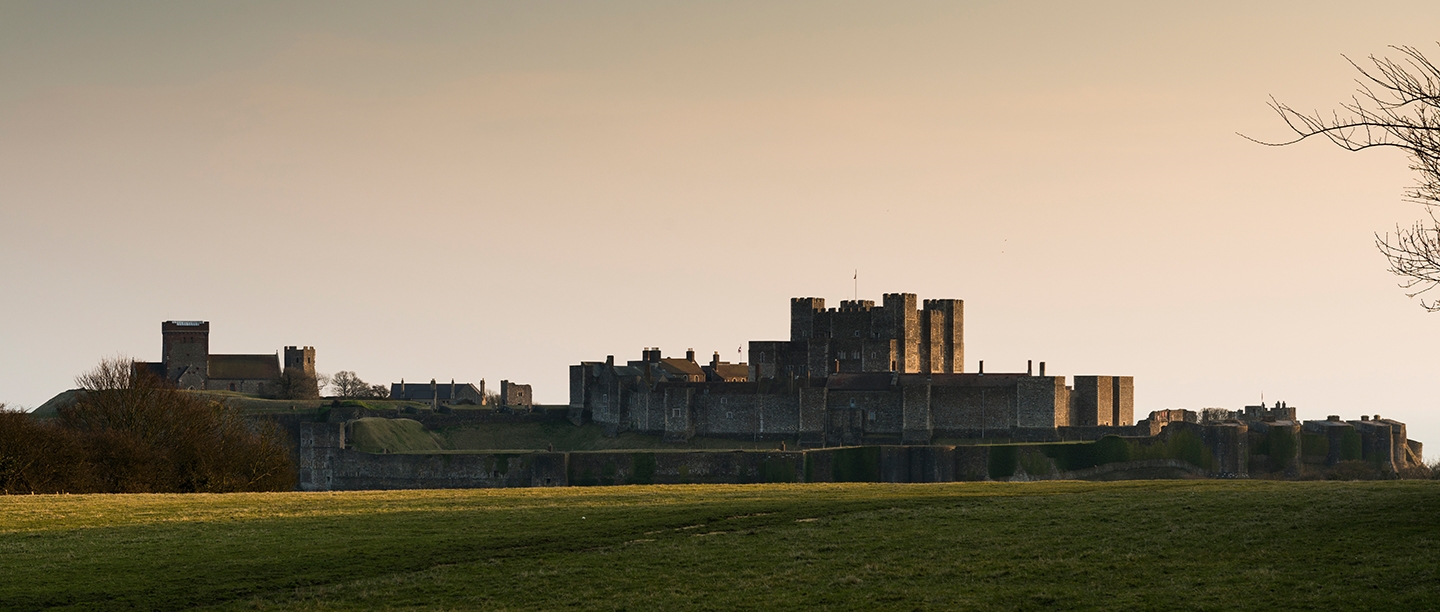 Group visits to Dover Castle
Explore 2000 years of history during your next group day out at Dover Castle. Step inside the Great Tower and discover the grandeur of Henry II's medieval palace. Walk the battlements and mighty defences as you stretch your legs and imagination at England's greatest fortress.
Group Discount
We offer a 15% discount (10% for Stonehenge) for travel trade and organised groups of 11 or more paying visitors when payment is made in a single transaction.
Per group you also receive:
free entry for one tour leader
free entry for one coach driver
The tour leader, coach driver and any English Heritage members do not count towards the group totals.
Booking information
Trade admission prices and opening times:
Please refer to our Trade Admission Prices & Site Opening Times brochure for pricing and opening times information at our top sites for groups.
Making a booking:
Contact information for making your group booking can be found in the Visit & Contact Information section below.
Please include the property name and date of visit in the subject line of your email along with the following information:
Group name
Name of property
Tour reference/booking reference (if applicable)
Date and time of arrival
Number of visitors
Payment method:
Payment can be made on arrival by: cash, credit/debit card, cheque (made payable to The English Heritage Trust), Agency Voucher Scheme (AVS).
Visit & Contact information
Coach parking: At top of Castle Hill (steep, Pay & Display), 1/4 mile downhill. Drop-off opposite Constable's Gate.
Catering: The NAAFI Restaurant is open every day the castle is open. Light refreshments are also available in the Secret Wartime Tunnels Café and Great Tower Café. For information on catering call 01304 209896.
Museum: Princess of Wales' Royal Regiment Museum: collection traces the history of the regiment, direct successor of 12 forbear regiments from 1572 through four and a quarter centuries of service to the Crown. The Stone Hut, built in 1912 for the Royal Garrison Artillery, is now used as an archaeological store. On the first Friday of every month (or by pre-arranged booking), visitors can view changing exhibitions of treasures including artefacts from both World War II and the Cold War.
Tunnels: Walk through the tunnels deep beneath the castle as state-of-the-art special effects, dramatic projections and real film footage bring to life the dramatic rescue of the British Army from the beaches of Dunkirk. Afterwards, travel through the atmospheric Underground Hospital and experience the sounds, smells and atmosphere of the castle's Second World War dressing station with its operating theatre, wards and corridors. Due to ongoing conservation work, the medieval tunnels are currently closed.
Orientation map: Download a copy of our Dover Castle orientation map to help with your planning.
Average length of visit: 4 - 5 hours
Address: Castle Hill, Dover, Kent, CT16 1HU
Email: bookings@english-heritage.org.uk (Group bookings team)
Telephone: Group bookings: 0370 333 0604.
Guided tours
Make your group visit extra special by adding one of our guided tours.
Please allow for the indicated minimum notice below when booking a guided tour. Guided tours are always subject to availability
Private tour of the Great Tower
Let our expert guide transport your group to a world of courtly intrigue and royal ambition, as you experience the vibrant colour and rich furnishings of one of medieval England's most important castles.
Duration: 60 minutes.
Minimum – maximum pax: 15 - 25 pax.
Advance booking required: Yes, 30 days notice is required.
Price: Price on enquiry.
360° Virtual Tour
Join us on a 360º tour of Dover Castle in Kent, which has guarded this gateway to the realm for nine centuries.
Group Travel Support
Further support and useful resources available to group travel organisers can be found on our dedicated Group Visits webpages.
For educational groups, please visit our School Visits webpages.