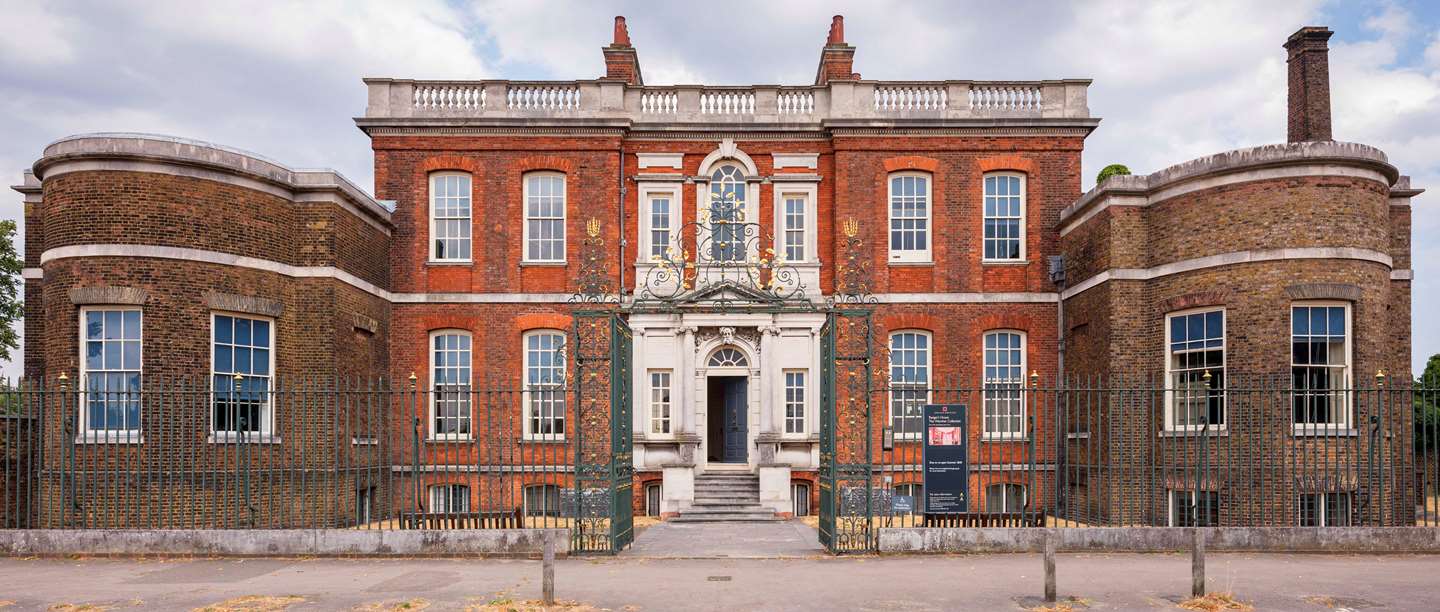 Schools
Bring your lesson to life at one of London's most elegant historic houses and home to the extensive Wernher art collection. This Georgian villa is the perfect place to experience culture and inspire creativity.
"Having just got back from a school visit to the Ranger's House, I can safely say the students had a rich and fantastically contextual experience which inspired them all in the starting point of their next art and textile theme of 'heritage'. Would highly recommend!"

Mr Hopkins, GCSE Art Teacher at St Matthews Academy, Blackheath
Curriculum links
Bring art and history to life at Ranger's House:
KS4-5 Art & Design, Art History: Develop knowledge and understanding of art, craft and design in historical contexts, societies and cultures.
Free self-led visits
Discover the beautiful interiors of Ranger's House, and the Wernher collection, with over 700 works of art, including medieval sculptures, enamels, ornate jewellery, Renaissance paintings, Dutch Old Masters and French tapestries. To make the most of your visit, download our KS4 Self-Led Artworks Guide, for invaluable insight into the history of art, artists and craftspeople as well as useful site information.
Enquire now
Book A Free Exclusive Conservation Tour
Enhance your visit and book a free behind-the-scenes tour of the conservation studio. This is an exclusive opportunity for students to discover what is involved in conserving precious paintings and frames. These tours are subject to staff availability and must be booked in advance of your visit. Please book your tour when booking your visit to Ranger's House. Please note, a maximum of ten students are allowed in the studio at one time.
Plan Your Trip
We have a wide range of materials to help support your visit and make school trip planning easy. Download our free Learning Resources to help you make the most out of your visit and create unique learning experiences before, during and after your trip.
We also offer free planning visits for group leaders once you have made a booking. Our Education Booking Team are on hand to advise and help you create the best possible school trip to suit your needs and area of study.
Facilities

PARKING: There are 8 car parking spaces available in front of the house and additional parking alongside the adjacent bowling green. Parking restrictions are in operation between 9 and 10am (parking is not managed by English Heritage) and these areas can become very busy.
If you are travelling by minibus and would like to park in the courtyard at Ranger's House, please contact the house directly in advance of your visit.
Off-site parking can be found in Greenwich Park, Greenwich town centre and Blackheath village (charges apply).
Coaches can park on Charlton Way but this can become very busy early on in the day so you may have to ask your coach driver to drop you off outside the house and park elsewhere.
There is additional parking on Norman Road in the town centre.
TOILETS: Male and female toilets are available in the basement. If you require an accessible toilet please talk to a member of staff.
LUNCH: There is no designated lunch space; groups are welcome to eat their lunch on the greens outside the house. Please note: no food or drink is to be consumed in the house.
SHOP: There are guidebooks and some small merchandise available to buy at the registration desk.
STORAGE: Bags and rucksacks are not allowed inside the rooms. A member of staff will escort you and your group to the Servants' Hall, where your bags may be securely stored during your time inside the house.
Learning Resources

This guide is a free educational tool packed with everything you need to give your group a deep insight into the Wernher Collection at Ranger's House. Featuring historical information, suggestions for activities, and high-quality images, this resource is a comprehensive toolkit for group leaders or for students working independently. The guide also includes key site information, facilities, plans and hazard information.
How to book

0370 333 0606

Education Opening Times

April to October: Sunday to Thursday 11:00 – 17:00