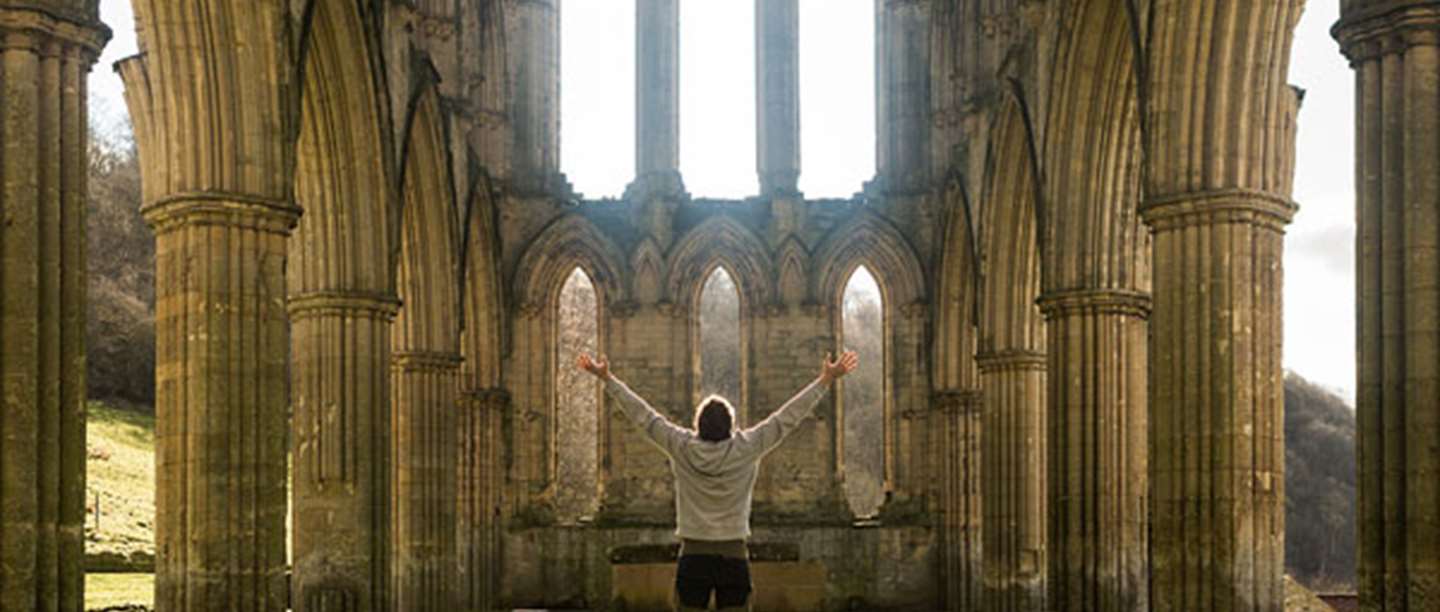 Schools
Escape to this tranquil valley of the North York Moors and discover the impressive ruins of one of England's most powerful Cistercian monasteries.
Our new visitor experience shines a light on Rievaulx Abbey's fascinating past and the lives of the monks who called Rievaulx Abbey their home. Explore our elegant museum displaying previously unseen artefacts which tell the story of the rise and dramatic fall of the first Cistercian abbey in the North of England.
Many schools combine their visit with a trip to nearby Helmsley Castle - find out more here.
Curriculum links
KS1: Pupils will gain knowledge of significant historical events, people and places
KS2: Students can study an aspect or theme in British history that extends pupils' chronological knowledge beyond 1066
KS3: The development of Church, state and society in Medieval Britain 1066-1509 and the development of Church, state and society in Britain 1509-1745
Free school visits
We offer free entry to Rievaulx Abbey to qualifying learning groups. By booking a free education visit you can lead your own visit in your own way. We also have an new Teacher's Kit to download (see below) to help you in your self-led visit
Book Now
Plan Your Trip
Facilities

Free site visit to help you plan your school trip
Downloadable Teacher's Kit to enhance your visit
20% discount on the official EH site guidebook
Brand new museum and cafe
School goodie bags available - please ring site for details
How to book

0370 333 0606

Rievaulx Abbey is open to schools during full opening, and over the winter we will endeavour to accomodate you. Please discuss with the bookings team

Join our mailing list - Subscribe to our education newsletter and get notified of our educational news and events.