Food and Drink at Stonehenge
Enjoy a selection of hot and cold snacks from the Stonehenge cafe, including salads, sandwiches, soup and our world famous rock cakes.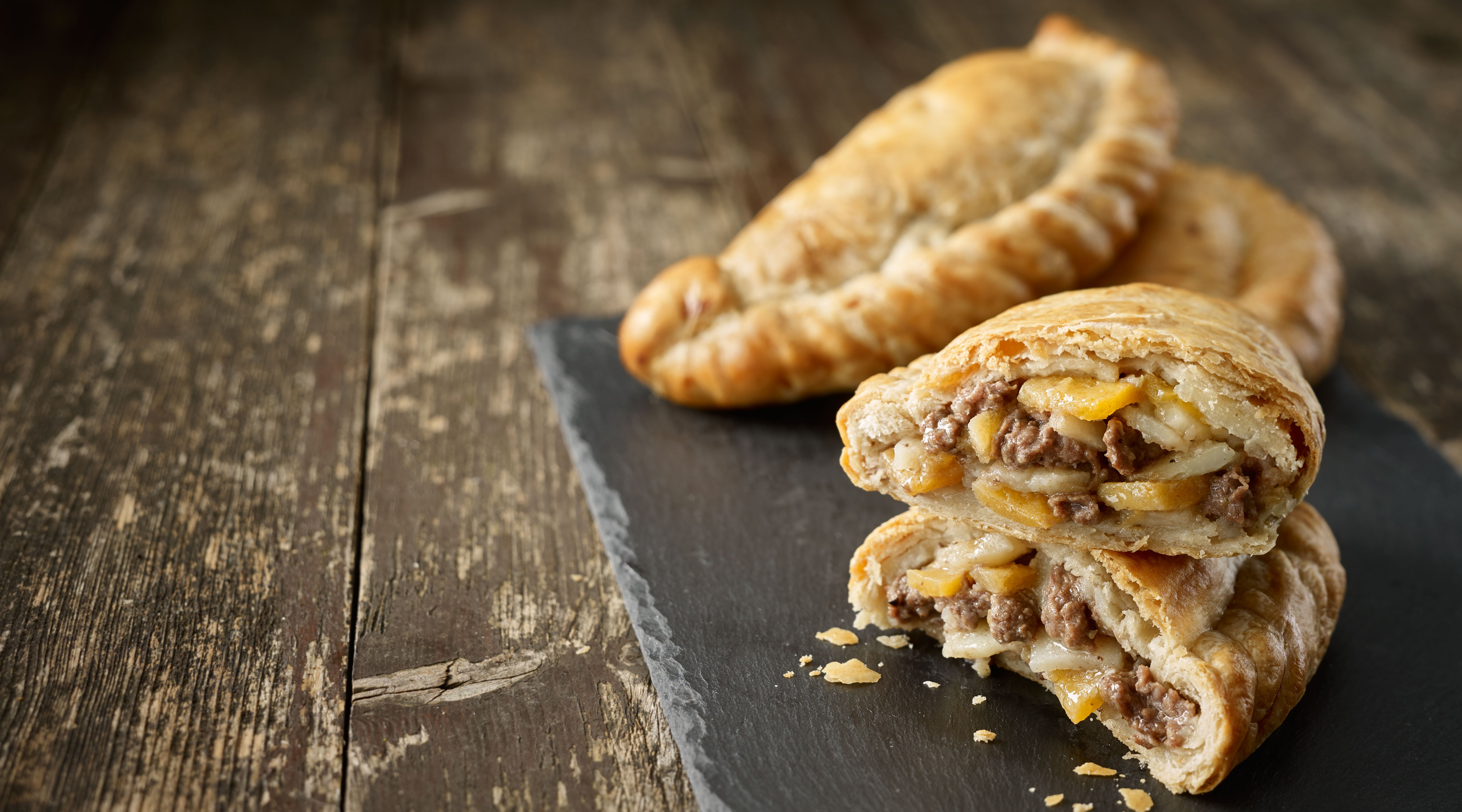 A new Stonehenge cafe for 2021!
We've been hard at work throughout the recent unplanned closure delivering a fantastic new café space. As well as giving this important part of the Stonehenge visit a beautiful new look, we've added more seating and created a larger area for people to choose their food and drink with an upgraded counter which will reduce queuing times.
We're incredibly proud that artist Catherine Headley has created the artwork for the new café's walls. Catherine was the perfect maker for us to work with on this project because her process methods reflect the Stonehenge landscape physically as well as representing the more spiritual aspects of the site. Her specially commissioned pieces are stunning and will add inspiration to our visitor's experience of this wonderful new space. Find out more about this important collaboration here.
Our fantastic range
The café serves soup, hotpots, vegetarian and traditional pasties, sausage rolls (from the award-winning Proper Cornish Pasties Company), sandwiches, salads and other sweet and savoury items, using regionally-sourced produce.
Our famous Rock Cakes are made right here in the café, and many of our other items come from some of the South West's finest producers. We get our ice cream from Marshfield Farm, our bread from Hobbs House Bakery, juices from Bensons Totally Fruity, our beer from the Stonehenge Brewery and our fruit wines from the Lyme Bay Winery.
We have items on the menu to meet most dietary requirements, including gluten-free sandwiches, salads, soups, biscuits and cakes. Vegan and dairy-free soups and sugar-free biscuits are also available. If you have a specific dietary need, please ask a member of the catering team for assistance.
Picnics
All the food served in our cafe comes in picnic-ready sustainable takeaway packaging and our cafe operates a 'zero to landfill' recycling policy.
Or why not bring your own picnic? We have a dedicated picnic area in the monument field: the perfect place to relax with your lunch and one of the best views in the world!
Food for Families
Healthy children's lunch boxes - with children's activities on the pack - are available. We're also happy to serve smaller portions of our hotpots and soups for children - just ask a member of staff.
Baby-changing, food-warming and feeding facilities are available in the visitor centre.