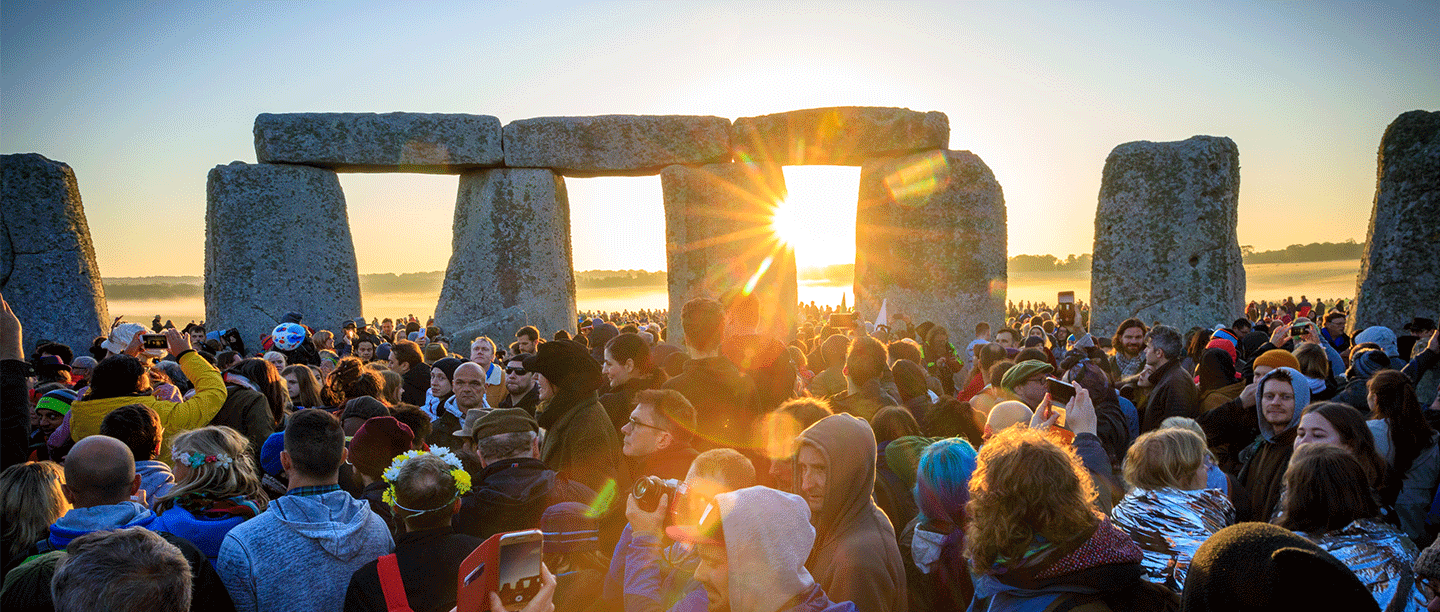 Solstice
At Stonehenge on the summer solstice, the sun rises behind the Heel Stone in the north-east part of the horizon and its first rays shine into the heart of Stonehenge.
Observers at Stonehenge at the winter solstice, standing in the enclosure entrance and facing the centre of the stones, can watch the sun set in the south-west part of the horizon.
Summer Solstice 2022
English Heritage is pleased to provide free Managed Open Access to Stonehenge for Summer Solstice 2022. If you plan on attending in person, please click the link below and read the information carefully. If you would like to watch our live stream of the sunset and sunrise, please follow our Facebook page or subscribe to our YouTube channel.
Summer Solstice Open Access Information