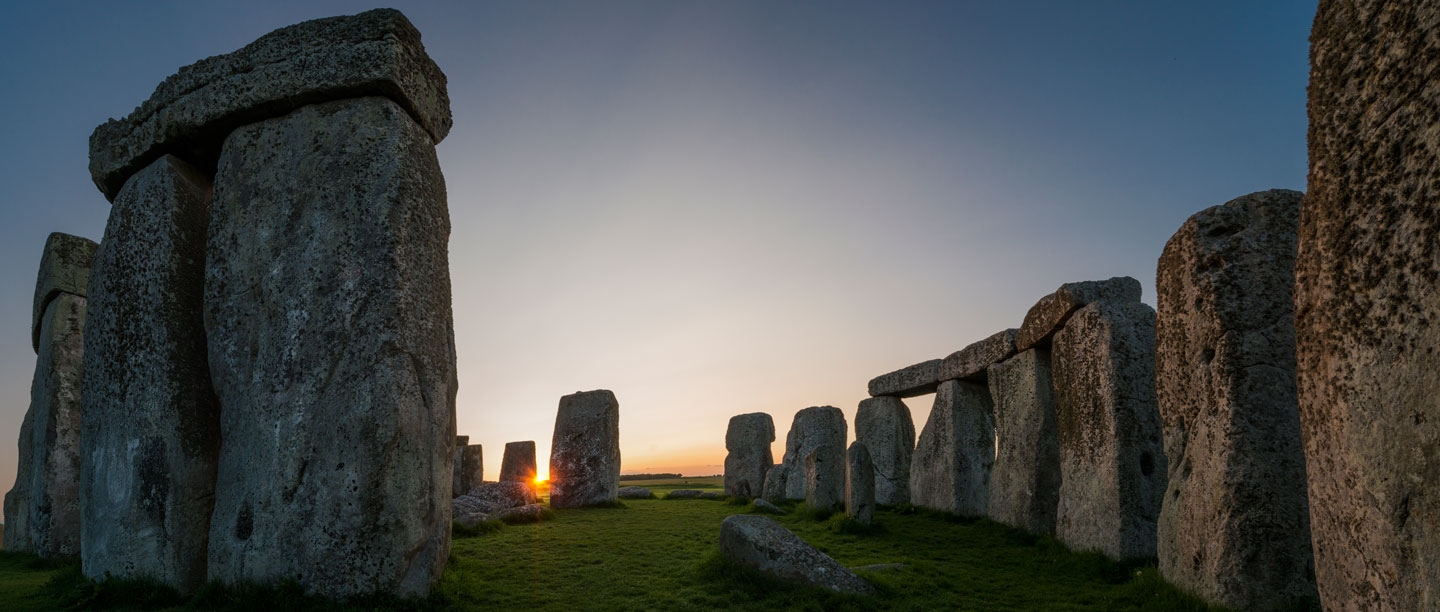 Stone Circle Experience
An unforgettable opportunity to spend time inside the tranquil circle of Stonehenge.
Stone Circle Experience at Stonehenge takes you up close to this world-famous monument. Learn the secrets of the stones from your knowledgeable host and experience the power and mystery of these ancient sarsens and bluestones for yourself.
Visits last for an hour and take place in the early morning or evening, outside normal visiting hours. They're also subject to very limited availability, with a maximum of 30 people per session.
Now booking to March 2023.
About
On arrival you will be directed by your Stone Circle Experience host to the shuttle bus for the short journey to the stones.
Once you arrive at the stones, you're free to wander amongst them for approximately 45 minutes, discovering all the fascinating details on these mighty sarsens and bluestones that are only visible up close, with your knowledgeable host on hand to answer any questions you may have. While you're in the stone circle you can take as many photos as you like, or just marvel at their majesty, we only ask that you don't stand on or touch the stones.
Please make sure you are ready to board the shuttle bus to the monument from the visitor centre 10 minutes before your Stone Circle Experience session start time.
Early morning visits
If your visit is in the morning the exhibition will be open from 9.30am. The cafe opens at 9am for a delicious hot breakfast.
Evening visits
If your visit is after general admission visits close at 7pm you are welcome on site from 6pm to explore the visitor centre. The shop is open until 8pm.
Visitors with access requirements are invited to call 0370 333 1181 to discuss your individual needs and we will do our best to accommodate you.
Pricing
Stone Circle Experience is priced at £47 for adults (18+) and £28.20 for children aged 5-17. Children under 5 years of age are free.
From 1 April 2022, there will be a price increase to: Adult £48, Child £29.
English Heritage Member discounts are available.
Guidebooks are priced at £6 and made available in eight languages, detailing the history of Stonehenge and its remarkable landscape.
We use the 24-hour clock for bookings. Please check to see if you've selected a morning or an evening visit.
Book Now
Commitment to Preservation
English Heritage is committed to the responsibility of keeping the Stonehenge World Heritage Site preserved for the benefit of future generations. As part of this commitment to protection, access to the Stone Circle is reserved for visits taking place outside of our normal general admission hours, and these visits are subject to limited availability and booking is essential.