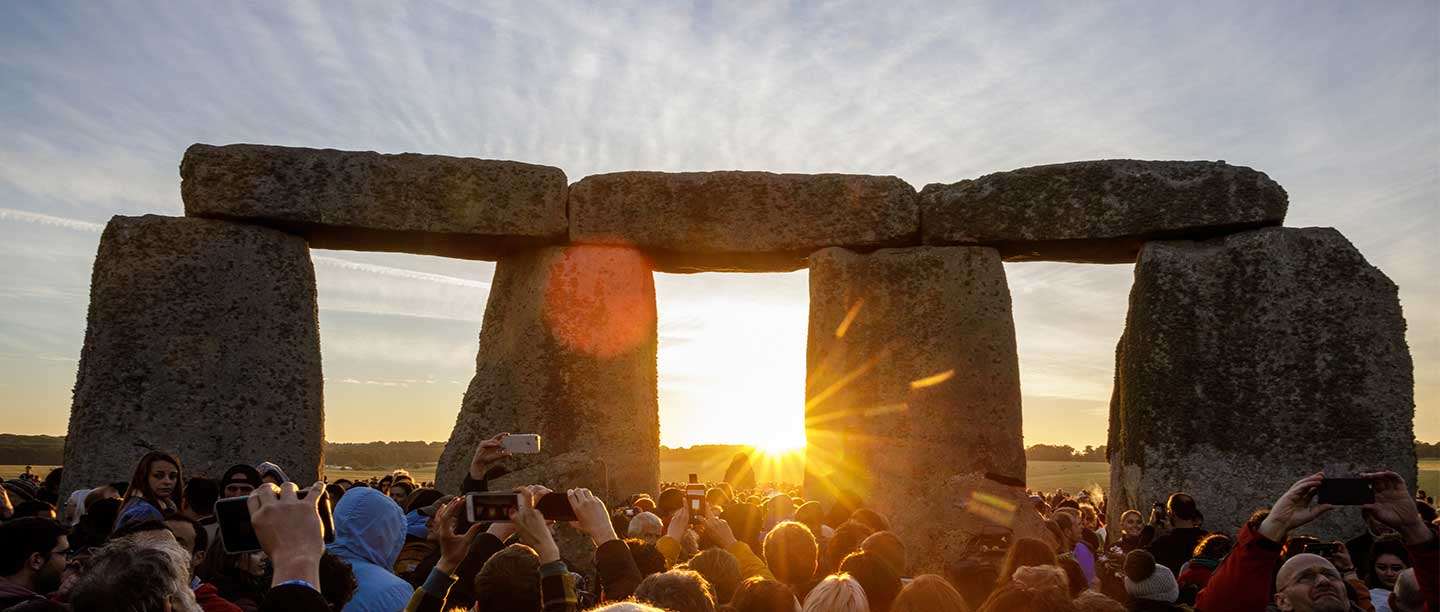 Summer Solstice
Stonehenge is an ancient prehistoric world heritage site which has been a place of worship and celebration at the time of Summer Solstice for thousands of years.
To many it is sacred – please respect the stones and all those who are attending.
Admission to the Summer Solstice at Stonehenge is free of charge. We hope the weather will be kind and wish you a peaceful and celebratory solstice.
Please note that last normal admissions to Stonehenge is on Thursday 20 June at 13:00 and the site will close at 15:00 in preparation for Summer Solstice Managed Open Access. Stonehenge will re-open for normal admissions on the afternoon of Friday 21 June. Please check our social media channels for the exact time.
English Heritage is pleased to provide free Managed Open Access to Stonehenge for Summer Solstice. We ask that if you are planning to join us for this peaceful and special occasion that you read the Conditions of Entry and the information provided on the following pages before deciding whether to come.
Timings for the Solstice
Thursday 20 June
Solstice car park opens - 19:00 hours
Access to Stonehenge monumnet field - 19:00 hours
Sunset - 21:26 hours
Friday 21 June
Sunrise 04.52 hours
Last admission to Solstice car park - 06:00 hours (or when full)
Stonehenge monument field closes - 08:00 hours
Solstice car park to be vacated - 12:00 (midday)
Further information
For further information about Managed Open Access for Summer Solstice at Stonehenge, please call English Heriage Customer Services Solstice Information Hotline on 0370 333 1181.
Follow @EH_Stonehenge on Twitter for live information during Summer Solstice.