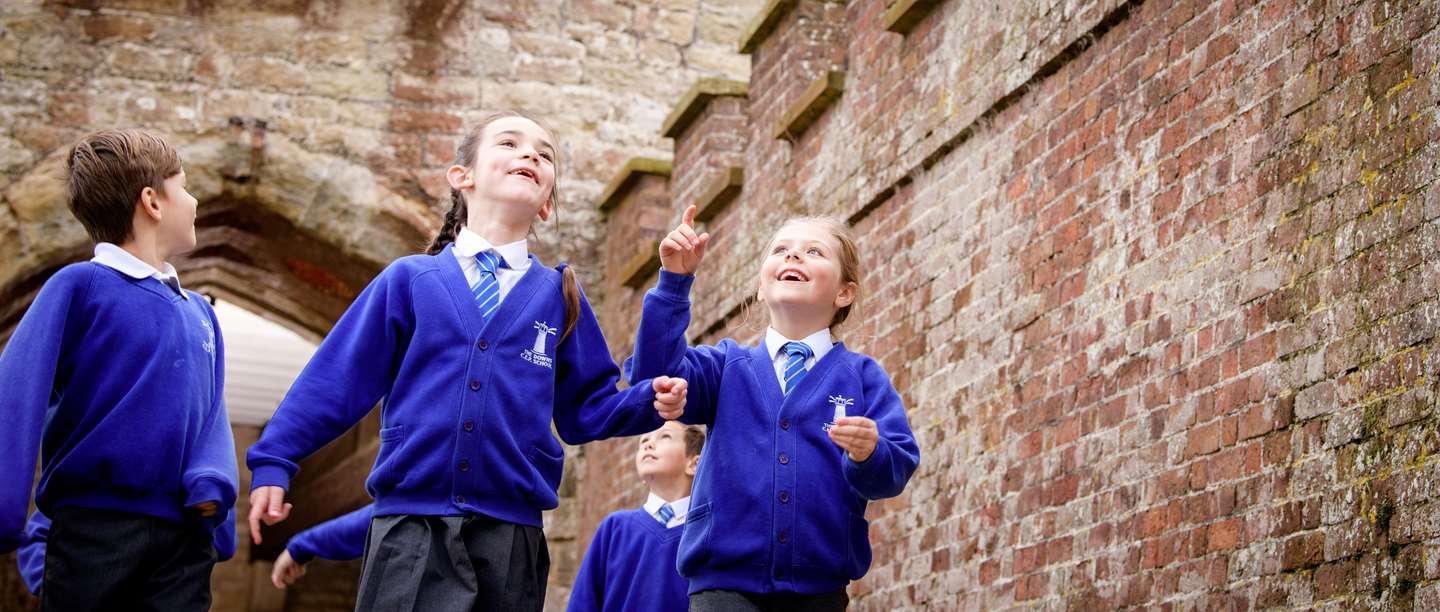 Schools
Discover famous figures such as the Duke of Wellington and William Pitt the Younger and learn more about local history in a fun and engaging way. Plus, use our new learning centre and teaching resources to explore Walmer Castle's gardens and woodland.
Curriculum links
Step back in time and explore the history of Walmer Castle.
KS1-3 History: Local history study
KS1 History: Significant historical events, people and places in the locality
KS1-2 Science: Working scientifically; plants; animals; living things and their habitats
KS1-2 Geography: Geographical skills and fieldwork
KS2 History: A study of an aspect or theme in British history that extends pupils' chronological knowledge beyond 1066
KS3 History: Development of Church, state and society in Britain 1509–1745; ideas, political power, industry and empire in Britain 1745–1901
Free Self-Led Visits
Enjoy a free self-led visit to Walmer Castle and Gardens and plan your day to suit your curriculum needs. Borrow our free Treasure Boxes, specifically designed for KS1 and KS2, to find out more about the significant figures who lived at the castle, and see the Duke of Wellington's original Wellington boots! Take inspiration from our gardens for Art and Design projects, as well as exploring the wildlife in the ornamental pond and woodland.
Find out more
Outdoor learning at Walmer Castle
Our brand new learning centre, made possible thanks to a grant from the National Lottery Heritage Fund, is now open. The centre has been specially designed to enable schools to explore and discover the magnificent gardens and woodland at Walmer Castle. Entry is free, and our new online and on-site teaching resources will help support KS1 and KS2 science and geography with interactive and sensory learning experiences.
Enquire now
Plan your visit
We have a wide range of materials to support your visit and make school trip planning easy. Download our free resources to help you make the most out of your visit and create unique learning experiences before, during and after your trip.
We also offer free planning visits for group leaders once you have made a booking. Our Education Booking Team are on hand to advise and help you create the best possible school trip to suit your needs and area of study.
Facilities

PARKING: There is free parking available on site for cars, minibuses and two coaches. There is also a free off-site coach park directly opposite the property.
TOILETS: There are female toilets located near to the entrance of the property and the male toilets are near the exit, towards the garden. There are additional male, female and disabled toilets in the garden adjacent to the glasshouses.
SHOP: There is a well-stocked shop on site which sells a range of books and gifts.
LUNCH: Groups are welcome to bring a packed lunch with them; there are designated picnic areas around the gardens. There is also a café located on site.
ACCESSIBILITY: Access for wheelchair users is confined to the ground floor of the house and the gatehouse. Wheelchair users can also visit most of the gardens along gravelled paths. The main access point from the House to the gardens may not be practical for those with disabilities, please speak to a member of staff, who will be able to show you an alternative route. The stairs leading to the upper floors are easy to climb. Wheelchairs are available on request.
Learning Resources

Featuring historical information, spotter sheets, inspiring outdoor activities, and high-quality images, this Outdoor Learning Kit is a comprehensive toolkit for group leaders of various subjects and key stages. This resource also includes key site information, facilities and plans.

This Explorer Trail helps you investigate seven key areas of the grounds at Walmer Castle. Packed with activities and fun facts, this self-led tour is a student-friendly guide to the history and features of the gardens.
Find out more

03703330606

School visits from September 2020

Education bookings for learners of all ages and abilities will be open from 31 August, and you'll be able to book for visits from September 2020 to March 2021. If you already have a booking with us in that time, we'll be in touch over the next few weeks.

In the meantime if you have a query related to an existing booking or would like more information please email bookeducation@english-heritage.org.uk

We look forward to seeing you again soon.