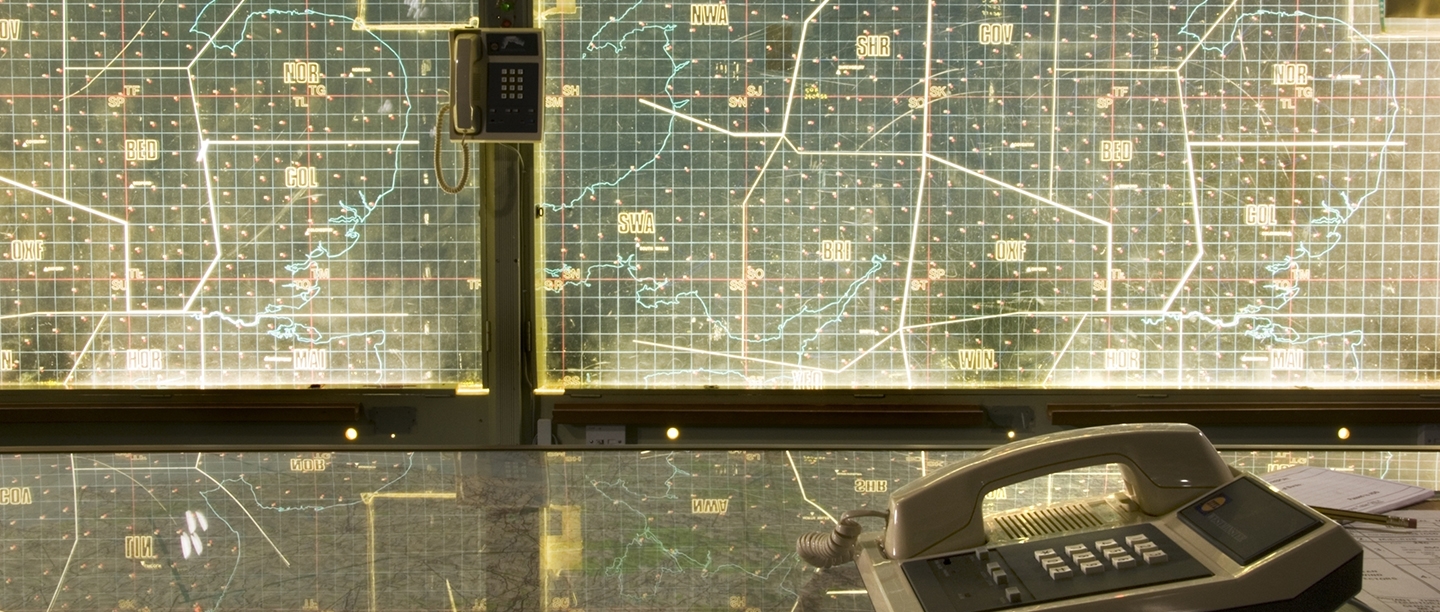 Group visits to York Cold War Bunker
Enter the blast-proof doors to gain access to our most modern, spine-chilling property. In active service from the 1960s to the 1990s, it now uncovers the secret history of Britains Cold War. Booking essential, visit by guided tour only.
Group Discount
We offer a 15% discount (10% for Stonehenge) for travel trade and organised groups of 11 or more paying visitors when payment is made in a single transaction.
Per group you also receive:
free entry for one tour leader
free entry for one coach driver
The tour leader, coach driver and any English Heritage members do not count towards the group totals.
Booking information
Trade admission prices and opening times:
Please refer to our Trade Admission Prices & Site Opening Times brochure for pricing and opening times information at our top sites for groups.
Making a booking:
Contact information for making your group booking can be found in the Visit & Contact Information section below.
Please include the property name and date of visit in the subject line of your email along with the following information:
Group name
Name of property
Tour reference/booking reference (if applicable)
Date and time of arrival
Number of visitors
Payment method:
Payment can be made on arrival by: cash, credit/debit card, cheque (made payable to The English Heritage Trust), Agency Voucher Scheme (AVS).
Visit & Contact information
Guided tours: Public admission to the bunker is by guided tour only. Details of exclusive private tours are below.
Coach parking: No parking for coaches or mini-buses. Please drop off on Acomb Road.
Exhibition: No formal exhibition, but the bunker's control rooms display 'colour-psychology décor' together with original monitoring and communications equipment. Decontamination rooms with air filters and special sewage ejectors were intended to seal off the 60-strong workforce from the devastated outside world. Period arrangement of 1960s - 1980s including technical equipment and machinery.
Access: Accessible using ramps and wheelchair lift. Please be aware that the corridors are narrow. Please note that due to health and safety regulations we can only accommodate one wheelchair in the bunker at a time.
Average length of visit: 1 hour.
Address: Monument Close, York, N. Yorkshire, YO24 4HT
Email: bookings@english-heritage.org.uk (Group bookings team)
Telephone: If you have general enquries about the site please call Clifford's Tower: 01904 646940
Guided tours
Make your group visit extra special by adding a guided tour.
Guided tours must be booked in advance and are always subject to availability.
Private weekday tour
Let our knowledgeable guide take your group on a private weekday guided tour underground. There you'll discover the spine-chilling story of Britain's plans for survival following a nuclear attack.
Duration: 60 minutes.
Minimum-maximum pax: maximum 20 pax per tour.
Advance booking required: Yes, a minimum of 30 days notice is required
Group Travel Support
Further support and useful resources available to group travel organisers can be found on our dedicated Group Visits webpages.
For educational groups, please visit our School Visits webpages.