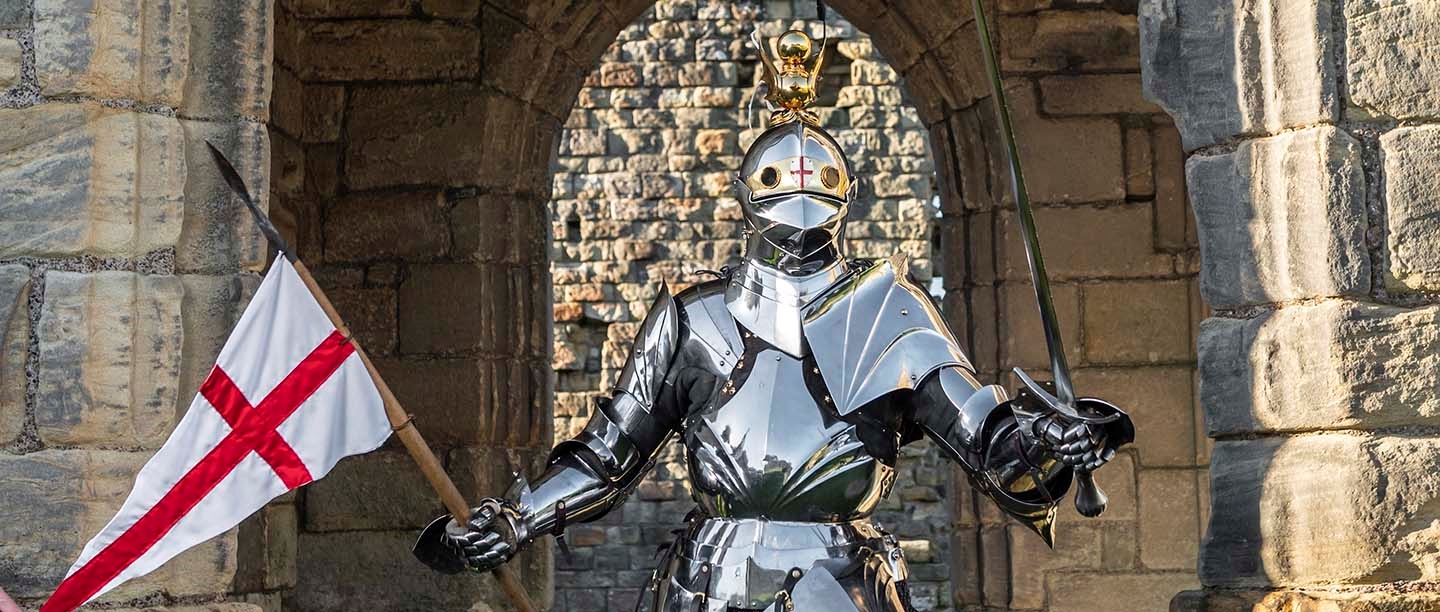 St George's Day 2022
Immerse yourself in the story of the gallant knight St George and his legendary encounter with the fearful dragon.
Take a look at our guides designed to help you discover the history behind England's patron saint, and have a go at making your very own cardboard sword and shield to fend off any dragons you may find.
You can also book your tickets to celebrate our patron saint and 2000 years of English history at the biggest, most action-packed St George's Day event in the country.
Who was St George?
The story of England's patron saint in his battle against the legendary dragon is as iconic as his red and white flag. But like many early saints, very little is known about the details of his life.
If you'd like to separate the fact from the fiction, read our article on the truth behind the legend of St George, or listen to the English Heritage Podcast as Senior Properties Historian Dr Michael Carter unravels the secrets of our heroic patron saint.
Listen on Soundcloud
Things For Kids To Do

Get creative and explore the past with our collection of history-themed crafts and activities - perfect for a rainy day!

Listen: The English Heritage Podcast

Join presenter Charles Rowe as we bring the history of our sites to life with news, views and expert interviews across over 100 episodes.

Shop St George's Day

Looking to keep the family entertained? Choose from our range of classic toys, games, outfits, and activity kits.