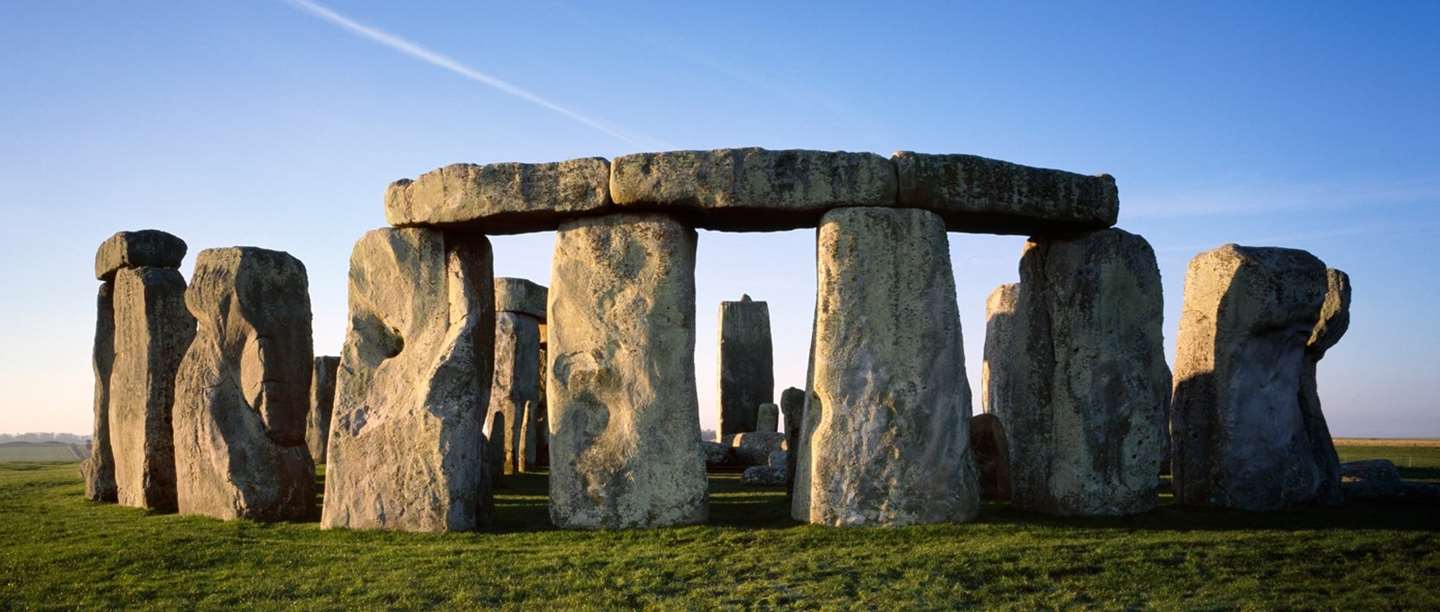 360° Experience
You can still explore the places where history happened with our collection of 360° videos and virtual tours. See the skyscape above Stonehenge, soar high above the Iron Bridge and discover First World War-era graffiti in the cells of Richmond Castle.
How England Was Made Episode 1 - Neolithic Mines
In this first episode of our new How England Was Made series, join presenter Rob Bell as he explores a significant landmark in England's manufacturing history – Grimes Graves in Norfolk. Historian Susan Greaney gives Rob a guided tour of this Neolithic flint mine as part of our new four-part series, which looks into some of England's notable locations from our industrial history.
Watch the Video now
See our sites in 360
Their doors might be closed for now, but you can still explore some of our properties at home with these 360° videos. Stand in the centre of Stonehenge, explore key areas of 'the key to England': Dover Castle, learn about life on the northern frontier of the Roman Empire at Hadrian's Wall, and get a birds' eye view from the top of Framlingham Castle.
Stonehenge Skyscape
Skyscape gives you a live view of the skies above Stonehenge, and explores what the sun, moon and stars may have meant to the monument's Neolithic builders.
See the skies above Stonehenge
Inside Richmond Cells
The walls of the cells at Richmond are covered with hundreds of pencil drawings and inscriptions, giving a unique insight into the minds of Conscientious Objectors.
Explore Fortress Dover
Explore Fortress Dover, a gun battery within Dover castle which was transformed into a command and control centre that played a vital part in safeguarding Dover as a garrison and naval base.
Take the tour
Virtual tours
Go behind the scenes without leaving home as you join our experts for virtual tours of our historic sites.
Behind the Scenes in the Gardens at Belsay Hall and Castle

Postcard from Iron Bridge, Shropshire

A Tour of the Laundry - The Victorian Way

Things to do in the Lake District: Stott Park Bobbin Mill
You may also be interested in