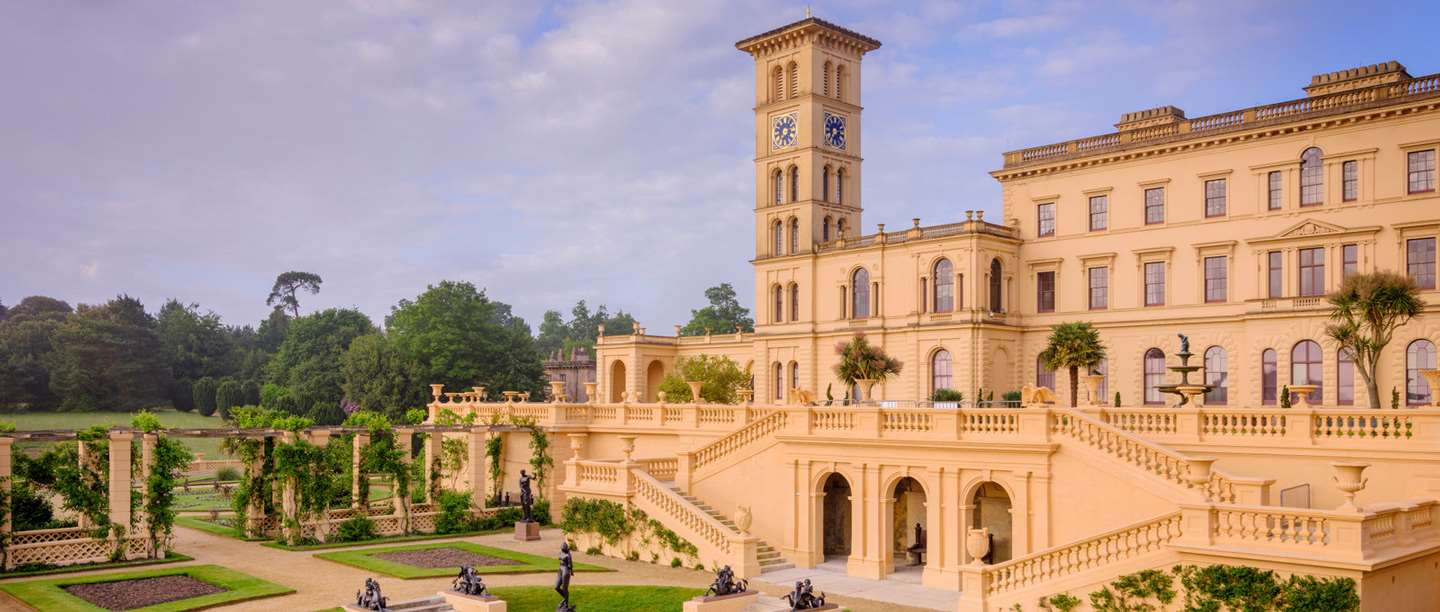 MEMBER RECOMMENDATIONS
Which English Heritage site do you like visiting the most?
1: Audley End House and Gardens, Essex
Top of our poll was the beautiful Audley End House and Gardens. A noble jacobean mansion set within a stunning landscape (including gardens remodelled by Capability Brown), Audley End is one of our most delightful treasures. Though the house is currently closed, the service wing, stable yard and grounds are open.
Book your visit today
2: Wrest Park, Bedfordshire
A close second, Wrest Park always offers something new to discover in its vast and infinitely varied gardens. One Member said Wrest Park had 'Beautiful parkland, superbly presented gardens and a wonderfully welcoming atmosphere' – we hope you'd agree.
Book your visit today
3: Osborne, Isle of Wight
Get a flavour of royal life at Osborne, the palatial former holiday home of Queen Victoria and Prince Albert. While the house remains closed, you can discover the vast, lavish gardens and seaside grandeur with stunning views across the Solent. Explore the 'great grounds and secluded beach', as one Member described it.
Book your visit today
4: Belsay Hall, Castle and Gardens, Northumberland
Enchanted by Belsay's Grecian architecture, medieval castle, and thirty acres of outstanding gardens, one Member said 'we usually visit every month and can't wait to see where the gardens are at'. Roam through the unique micro-climate of the Quarry Garden with exotic plants around every twist and turn, and enjoy the quirky open spaces around the Hall and the castle.
Book your visit today
5: Dover Castle, Kent
Sitting high above the famed White Cliffs, Dover Castle is an iconic English fortress. Roam through centuries of history at Dover Castle, from the Romans to the Second World War, in an action-packed day out.
Book your visit today