Location
Staying at East Lodge, Hardwick Old Hall, will draw you into the world of one of the richest women of Elizabethan England, Bess of Hardwick. You're also perfectly placed to enjoy the Peak District, with its intriguing caves. Stroll the lively market towns and browse local produce such as the Bakewell pudding and tart.
Book now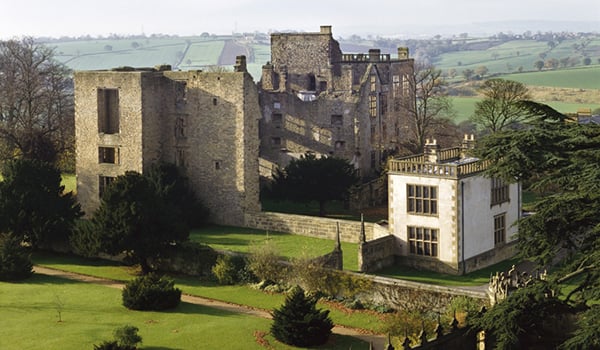 Main property and near by
Restaurant (serves breakfast from 9am)
Hot drinks available
Gift Shop
Exhibitions
NEAR BY
Pub: 0.5 miles serves hot food
Local shops: 2 miles
Supermarket: 6 miles
Plenty of easy footpaths across 1000 acres of parkland
Derwent Valley Mills: 15 miles
Things to do in the East Midlands
Easily reached from elsewhere in the country, the East Midlands is an ideal spot for a short break or holiday, where you'll discover remarkable pockets of history nestled into breathtaking landscapes. Walk in the footsteps of Sir Christopher Hatton and Elizabeth Talbot (Bess) who built the great houses at Kirby and Hardwick to impress Queen Elizabeth I. Walking and cycling routes, towpaths and disused train tracks afford you the opportunity to explore this rich countryside.
Get inspired with our Travel Guide