Special Offers
Browse our offers below and book a stay in history. Each English Heritage cottage has stunning contemporary interiors and is just a stone's throw from an amazing historic castle, country house or abbey. Our holiday cottages afford you the opportunity to stay where England's story was written. From Cornwall to the Isle of Wight, the Kent coastline to the Northamptonshire countryside, English Heritage holiday cottages let you discover, explore and experience history on your doorstep.
Book online or call our Reservations Team on 0370 333 1187.
Experience the colours of Autumn at Witley Court
As the days get colder and the leaves change into an extravagant array of colours, discover the beauty of the season during your stay at the Pool House in the grounds of Witley Court & Gardens in Worcestshire.
Book and stay in this light and welcoming large family house before Monday 23 November 2020 and save 20% off your stay with code POOL20.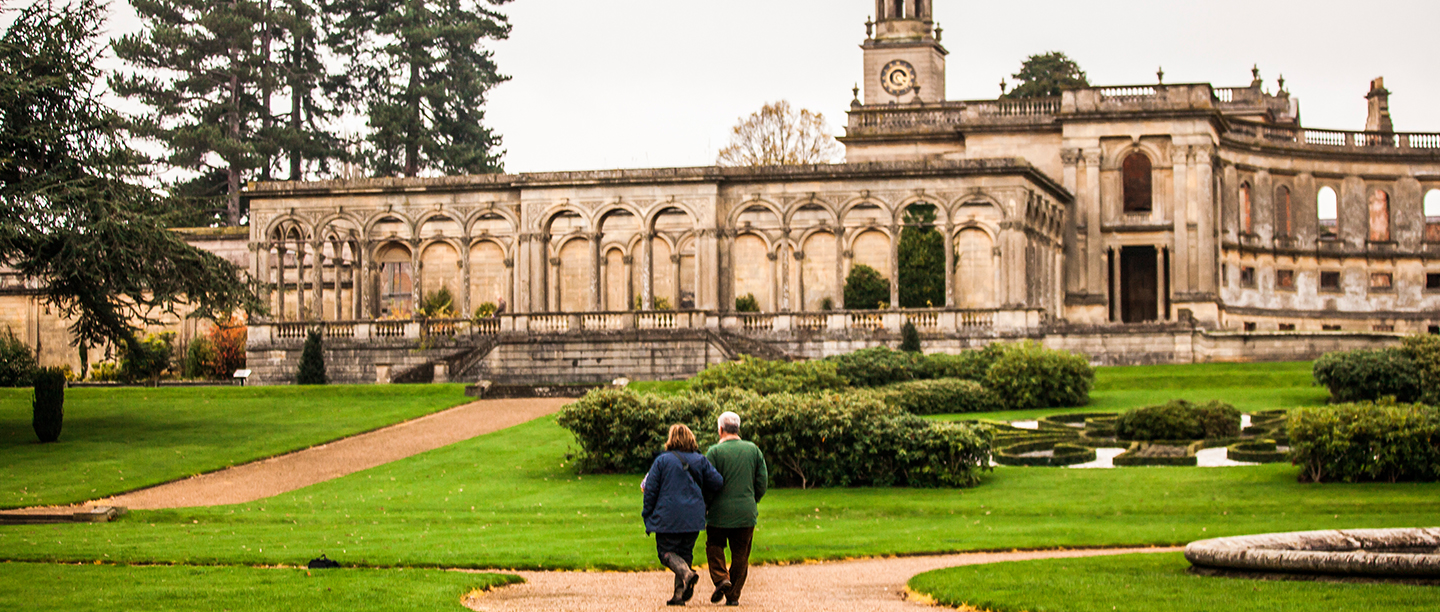 Getting married at an English Heritage Property?
Thinking of holding your wedding at Osborne or Pendennis Castle?
Book your wedding with us & stay at one of our contemporary cottages on your wedding night to receive a 10% discount on your stay. Speak to your hospitality co-ordinator to find out more.